Mel Gibson on Returning to Directing, Overcoming Controversy and Being a Father for the 9th Time
At 60, Mel Gibson might be the busiest he's ever been.
November 4, 2016, 11:02 AM
— -- At 60, Mel Gibson might be the busiest he's ever been.
And there's even more to come from the veteran Hollywood star, who first entered show business in 1976.
Gibson returns to directing for the first time in 10 years this weekend with "Hacksaw Ridge," which stars Andrew Garfield as Congressional Medal of Honor recipient Desmond Doss.
"I like it. I dig it," Gibson said of directing on ABC News' "Popcorn With Peter Travers." "It's the most fun you can have standing up."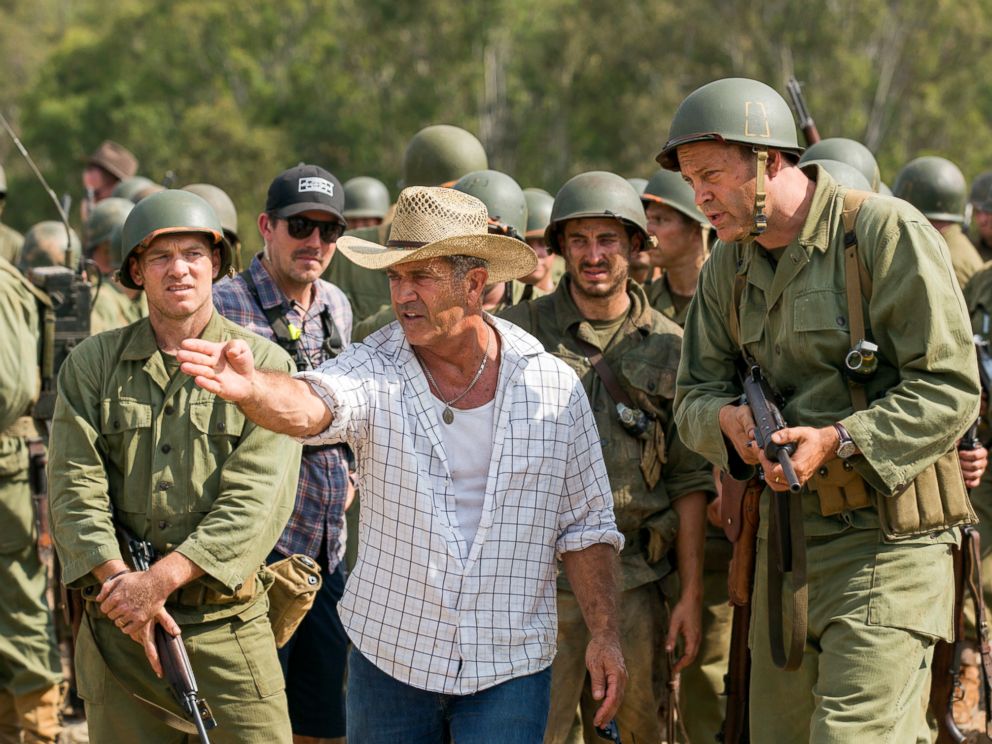 The acclaimed film is the true story of Doss, who refused to bear arms during World War II but enlisted as a medic in the U.S. Army in Okinawa, Japan.
"He never wavered," Gibson said of Doss. "He sort of kept his equilibrium and his convictions and his beliefs, all through that. And he was actually honing his higher aspects in the middle of hell on Earth."
Gibson said he turned down the project when it first came to him several years ago.
"They brought it to me, and I turned it down like twice, over 10 years," he said. "I did the same thing with 'Braveheart.' I turned it down, and then three years later I thought, 'Maybe.'"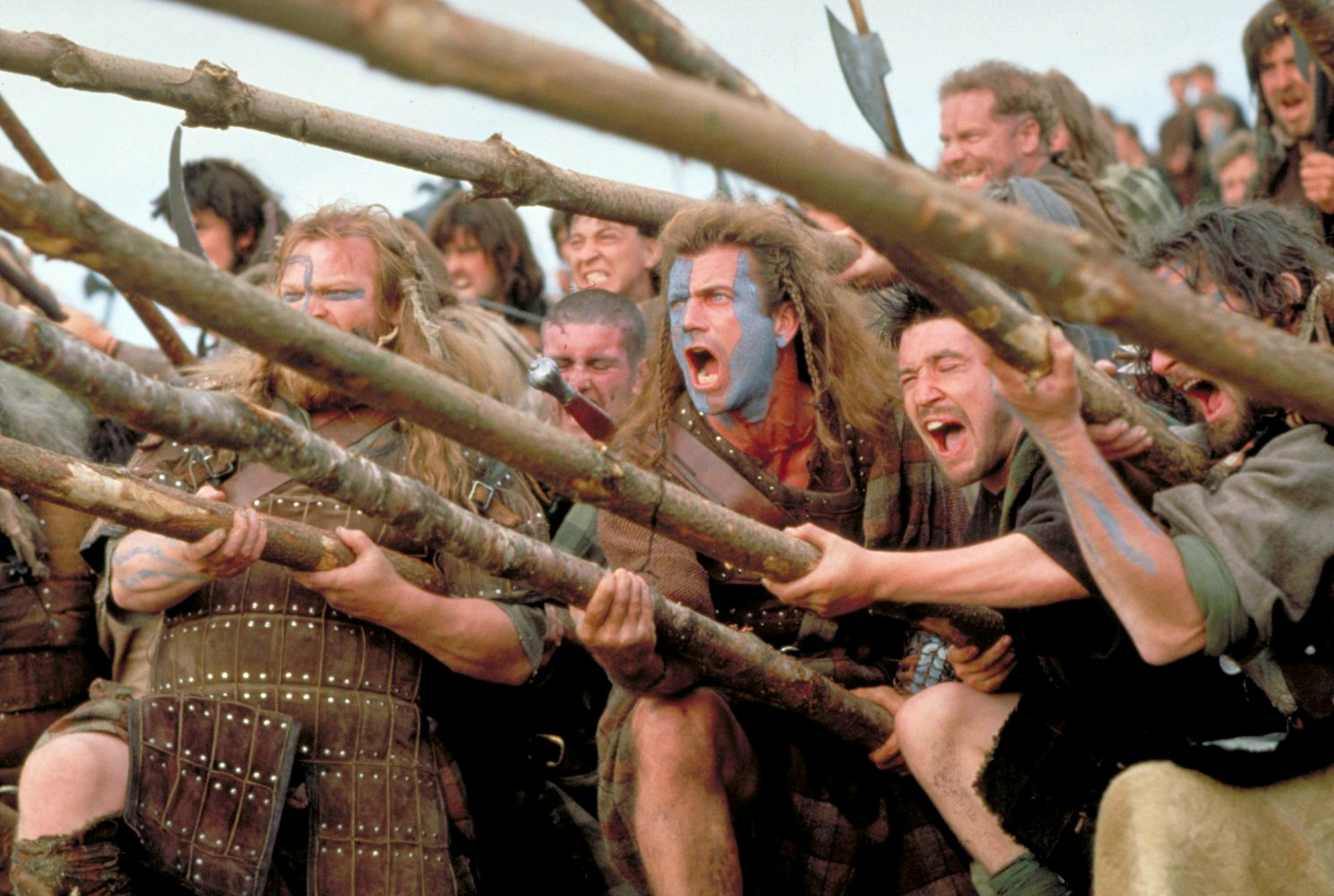 He said he felt especially inspired by the real-life Doss and his unshakeable faith even during the most perilous moments of war.
"Listen, I look at a character like Desmond, and it inspires the heck out of me. He had a faith that I don't think I have," he said. "And you know, we're all going to have those moments, and it's [about] being able to stand strong in that wind."
Gibson acknowledged that one of his very own moments of struggle occurred 10 years ago after the release of "Apocalypto," the last film he directed in 2006.
That same year, he was arrested and charged with DUI in Malibu, California. During his arrest, he was recorded making anti-Semitic remarks to the Los Angeles County Sheriff's Department officer at the scene.
When asked how he was able to rise above the July 2006 incident, Gibson said, "Well, you have to, because it's like a tsunami of crap that hits you, you know, all of a sudden."
"I'm on eight double tequilas in the back of a cop car having a nervous breakdown. You know, I said some stupid s---. And it's like, you know, you wake up the next day and, like, 'Ugh,'" he recalled.
"And it's like, you know, I made all the necessary mea culpas and all that sort of stuff. But 10 years is a long time to think about that, so you can't dwell on it. You got to just move ahead. You got to do the work."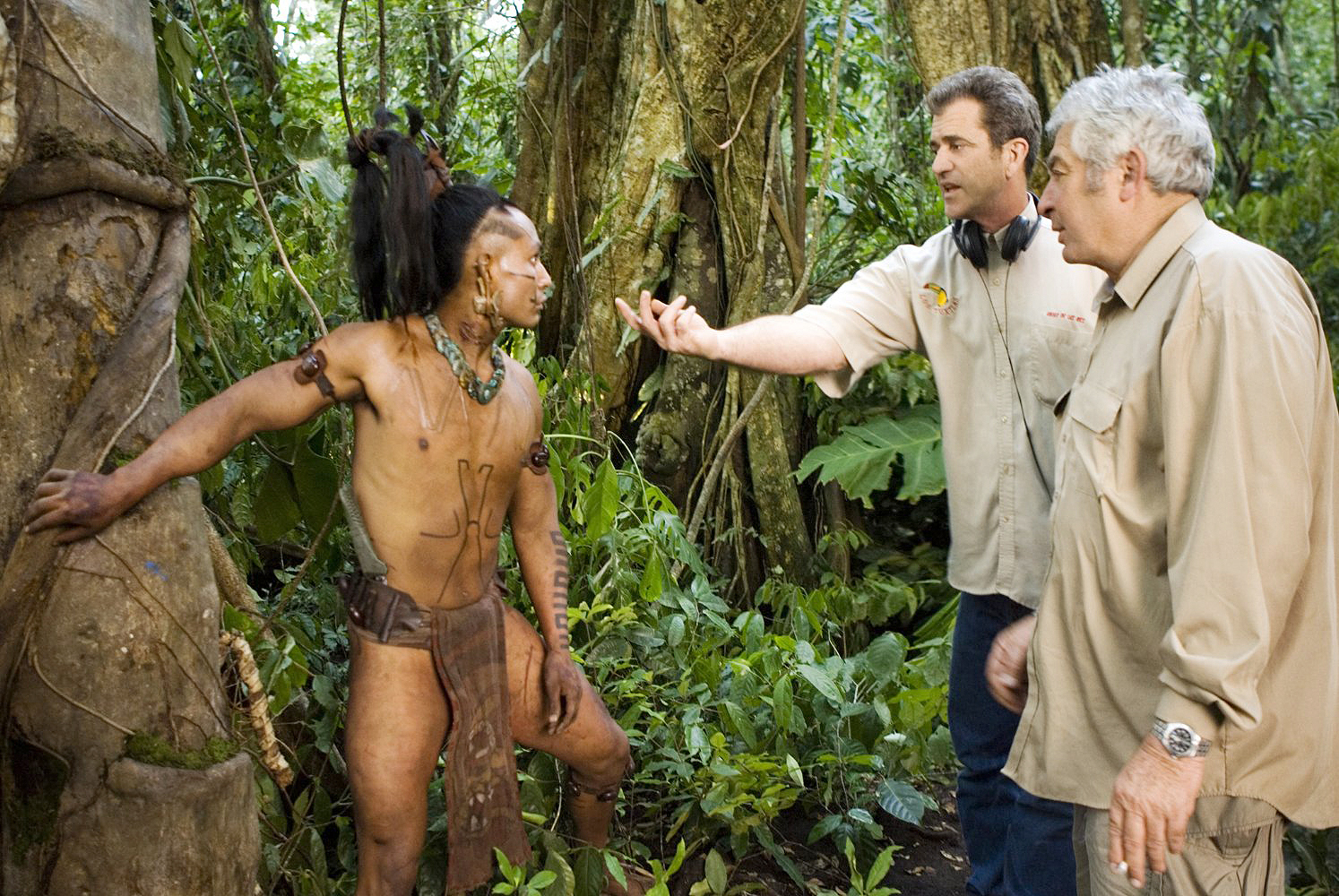 Gibson is sober now, but he says alcohol had always been a constant throughout his life. "Of course, that's hereditary. I come from Irish stock," he said.
He said he was able to move on past his controversy -- once he stopped drinking. "I got over it quicker than everyone else, because you can't pay attention to it. Otherwise, it'll bury you," he said.
These days you might not even recognize him underneath the cumbersome beard he's grown for his part in the upcoming film with Sean Penn called, "The Professor and the Madman."
"As soon as it's over, I'm going to lose it. I'm just tired of this, man. It's like I'm wringing it out once a week for leftovers and making soup," he joked while stroking his beard.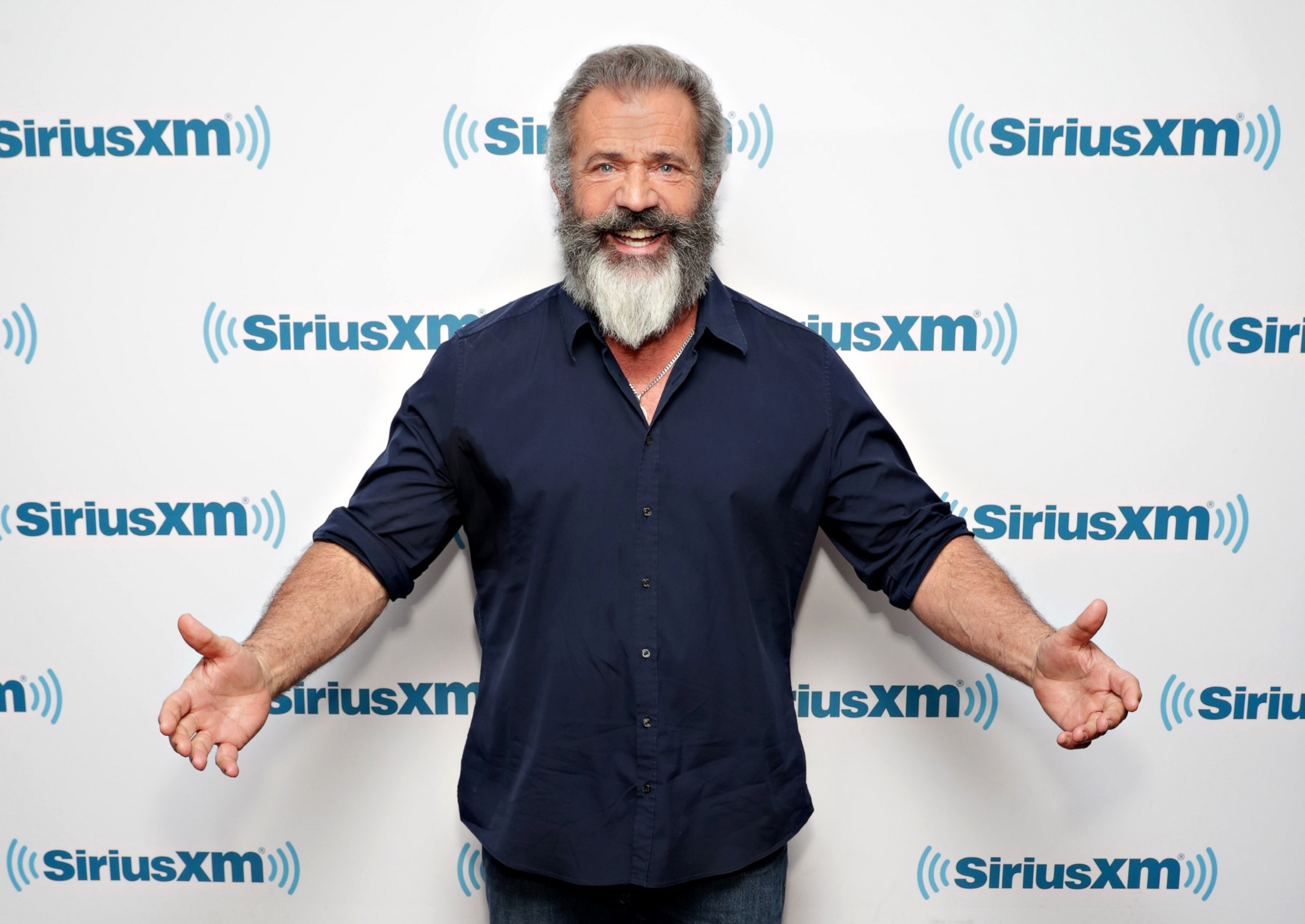 Gibson is also preparing to be a father for the ninth time with his girlfriend Rosalind Ross.
"Ninth kid -- I've got stretch marks," he joked. "It's good. I dig it. You know, it's a blessing -- another life. I look forward to it. … I'm getting better at it. As you go, you get better."
Gibson's sixth child, Milo Gibson, who is his son with ex-wife Robyn Denise Moore, also appears in "Hacksaw Ridge."
"He doesn't listen to me, like, always," Gibson said of directing his son. "It's probably best he doesn't."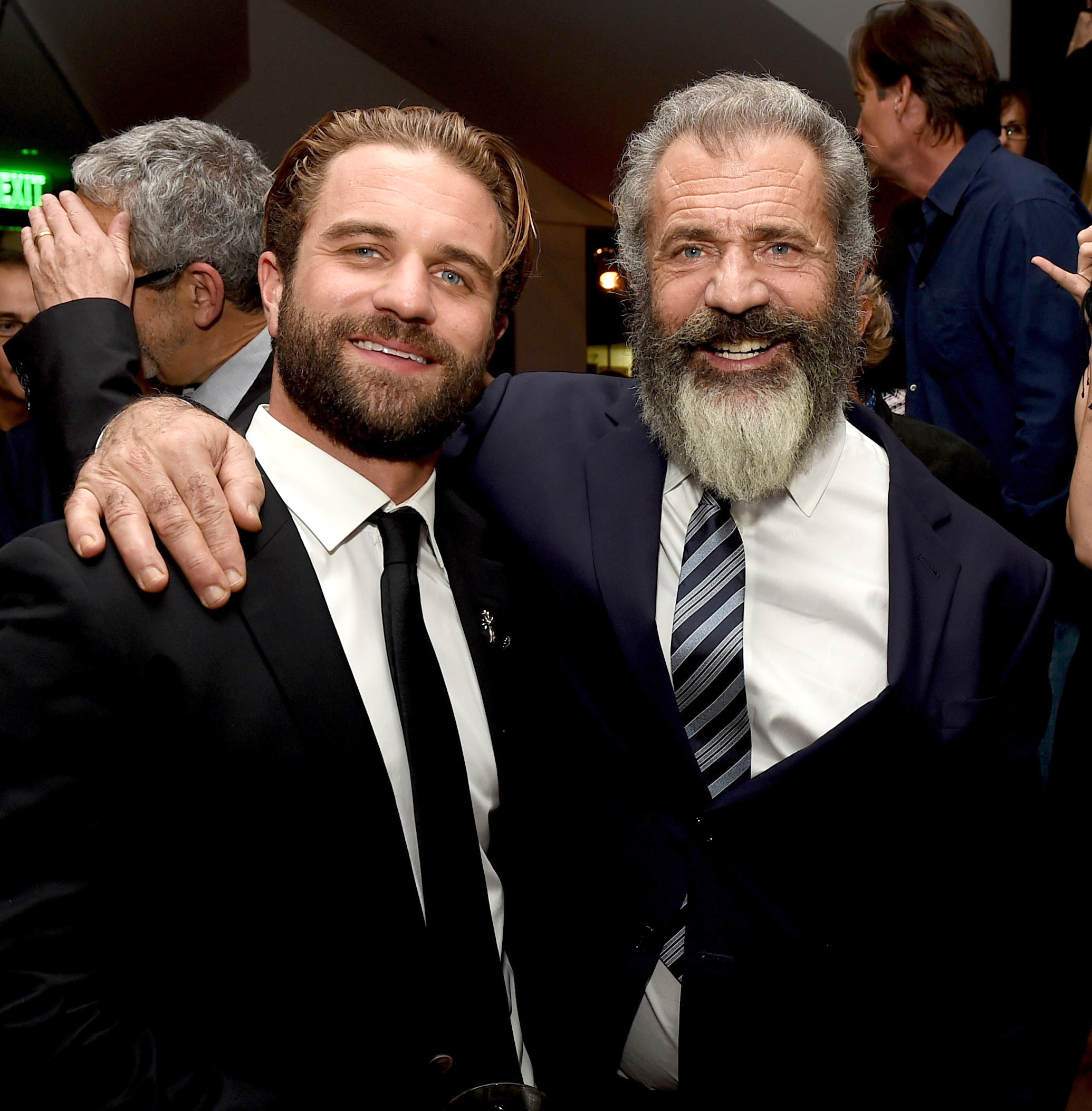 In fact, Gibson says he sometimes second-guesses his directing style.
"Most of the time, you know, I say stuff to the actors like Garfield or Sam Worthington or Vince Vaughn, and I think, 'Oh, maybe I shouldn't have said that,'" he said. "Mostly, I think a good director is the guy -- if he has good people -- he kind of leaves them alone. And if it's not broken, don't fix it."
And though some may criticize his films for the graphic violence they portray, Gibson says this is done with a purpose in mind -- especially in his films like "The Passion of the Christ" and "Hacksaw Ridge."
"[In 'Hacksaw Ridge'], I wanted to pay tribute to the veterans to give some understanding to what they had to face. … They're still facing this stuff -- and to give the audience some kind of empathy with that," he explained.
He added, "I think the message is hate war but you got to love the warrior."
In preparation for the film, Gibson spoke to veterans from across generations. He said his own father fought in the Guadalcanal in the Pacific during World War II.
"They're all marked, I think, by the experience of combat. They're never the same again after, and that's kind of sad. I think we focus on PTSD in the film," he said.
For "Hacksaw Ridge," it was important to Gibson, to tell Doss' story while portraying the intensity of everything he endured in war, which he said Doss' son appreciated.
"His son came to the screenings. He was blown away. He was in tears the whole time. He went up to Andrew [Garfield] afterwards and said, 'You nailed my Pop,'" Gibson said.
It's no wonder there's already Oscar buzz surrounding the film, which Gibson said feels like affirmation for his work.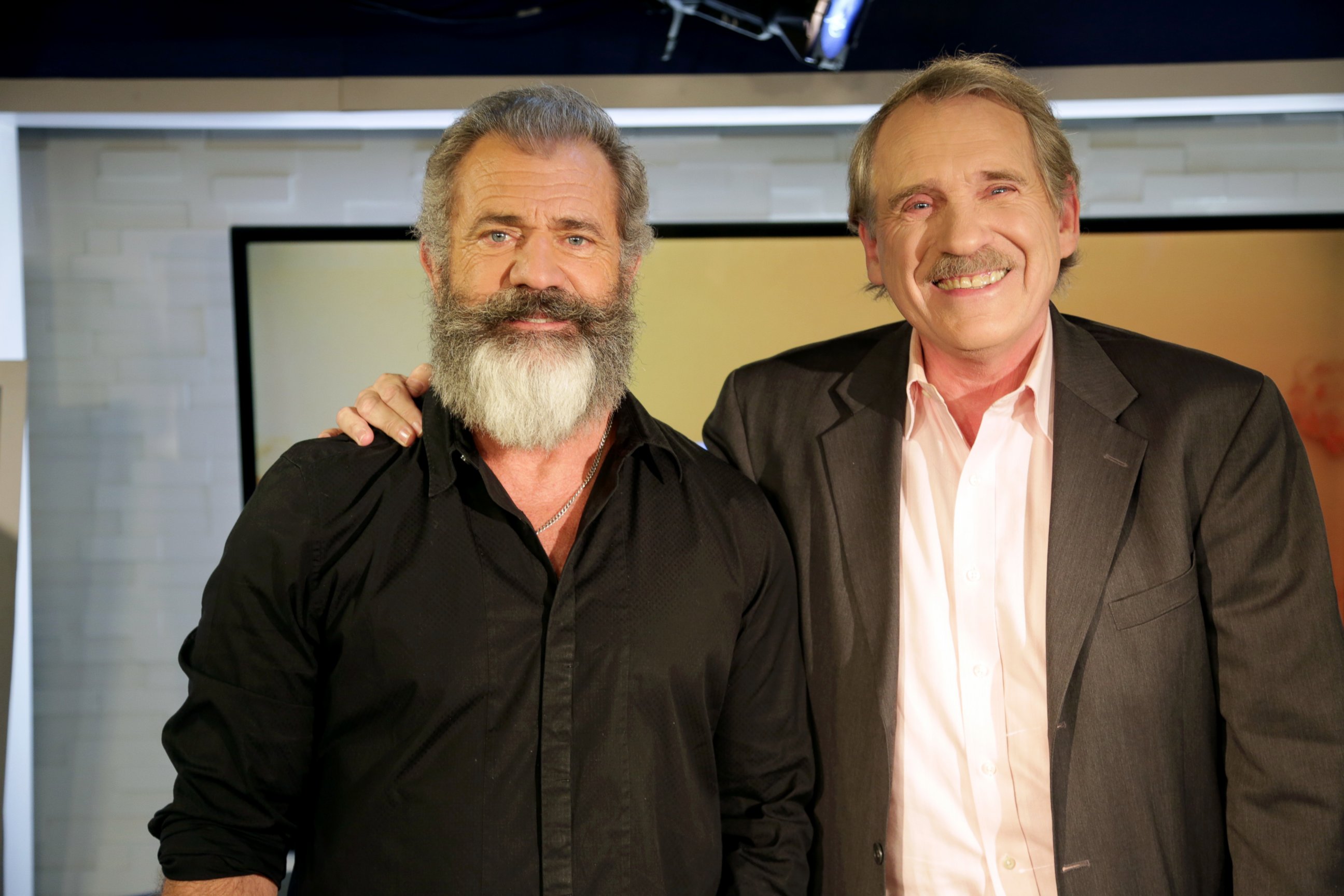 "It lets you know you're doing the right thing," he said. "I don't make films for an elite. I make them for everybody, so it was very gratifying to know that I'm on the right track and maybe I know what I'm doing."
Gibson said he counts it as a failure if his audience doesn't respond to his films.
"If they don't connect with it on some level or if it doesn't affect them the way you want it to affect them, you know, if they're not joining in that experience -- it's like public dreaming, isn't it? And not everybody's going to have the same dream."
Gibson says he's so busy these days he hasn't even had time to watch the television version of "Lethal Weapon," the movie that helped solidify him as a bonafide action star.
He confirmed that he is working on a future follow-up to "The Passion of Christ" about the resurrection of Jesus Christ, and he is also involved in the upcoming TV show "Barbary Coast," which is set in the San Francisco area during the gold rush.
"I always loved acting. I really love directing. It's literally the most fun you can have standing up," he said. "I just feel grateful and fortunate to be able to do what I'm doing."
Watch the full interview with Mel Gibson on ABC News' "Popcorn With Peter Travers" above.
Download the all new "Popcorn with Peter Travers" podcast on iTunes, Google Play Music and Stitcher.