— -- "The Fantastic Four" isn't hitting theaters until August 2015, but with most of the filming complete, every Marvel fan is clamoring to get a sneak peak at what's to come from the reboot starring Kate Mara, Miles Teller, Jamie Bell and Michael B. Jordan.
Jordan, 27, who plays the Human Torch in the film, caught up with ABC News and talked about the highly-anticipated flick, revealing what he could.
"I'm really excited about it, everyone is really happy," he said of filming. "We worked hard for three months, put a lot of time into it. The script is very grounded and relatable to everybody, as much as you can. You really get a chance to grow with these characters. It's an origin story. You get to discover these abilities. These disabilities rather and grow with them."
Read: Michael B. Jordan on Modernizing The Human Torch in 'Fantastic Four' Reboot
As for the new suits, he said, "It's a new look. We are all in containment suits. ... It's gritty. It's a gritty film."
"The costume process definitely took some time to get in and out of that thing, especially since I was bulking up," he said. "It was a little more snug during filming. We got through it man. It was a process, but we did it. It was hard work," he added.
Jordan also said he's not aware of any possible "Avengers/Fantastic Four" cross-over -- or even the chance of a teaser clip of "The Fantastic Four" post-credit of "The Avengers: Age of Ultron," which hits theaters a few months prior in May 2015.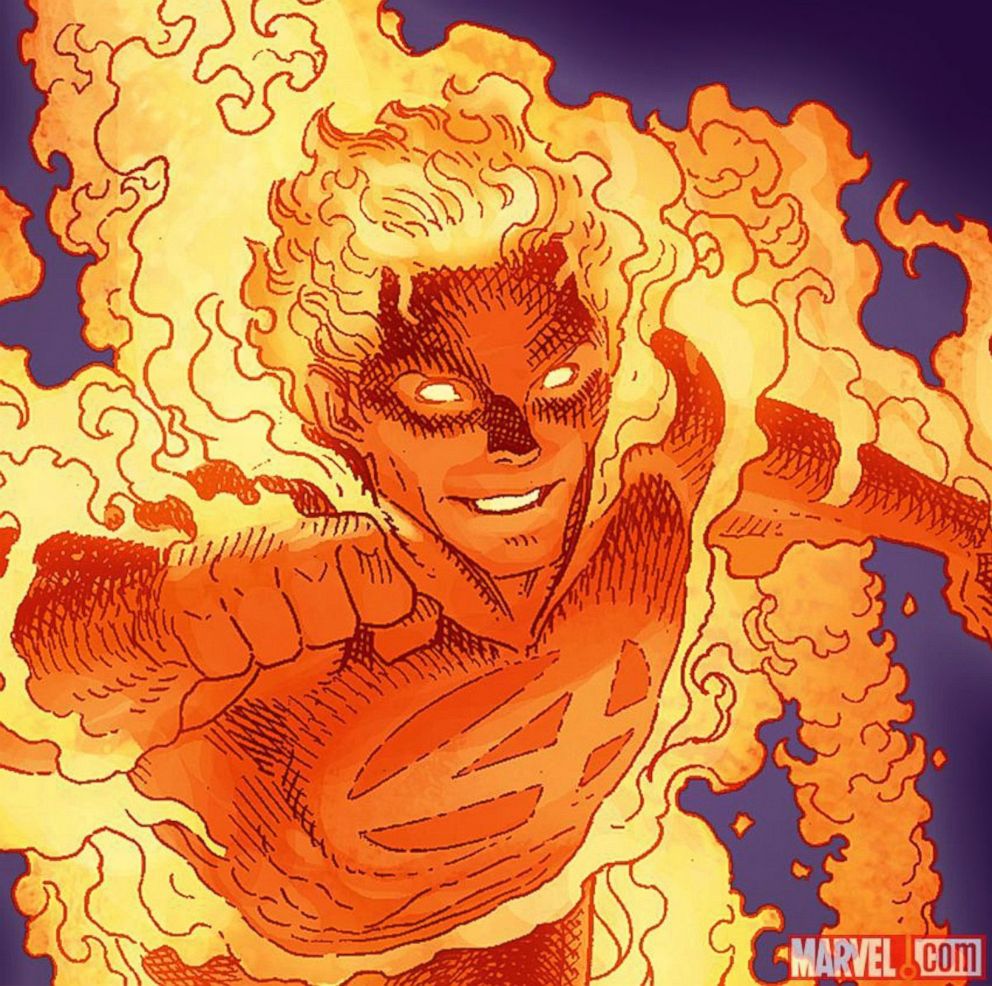 "I have no clue, I have no idea about any of that," he said. "From a personal standpoint, it would always be cool to collaborate with other talented actors in that franchise. But I just have no clue whatsoever what Marvel has up their sleeve."
Jordan spoke to ABC after hosting Canon's PIXMA PRO City Senses Gallery in Austin on Oct. 2. The actor got to follow in his grandmother's footsteps and take pictures for the gallery opening.
"My mom is big into photography, she's an artist, she paints and always took a lot of photos and pictures of us a kid growing up," he said "Being able to host this gallery in Austin is awesome. My mom was really excited for my pictures because she feels a little responsible for giving me that camera eye. She was happy to see the photos, she said I did a really good job. And of course, she critiqued me on the pics."
The theme of Jordan's gallery was music.
"It just kind of hit me to shoot a guitar, I used to play guitar as a kid," he added. "The idea of a lot of small pieces going into this bigger puzzle. There's so many pieces of a guitar that are crucial to the final product."