Michael Keaton may be an Academy Award nominee, but his performance delivering a commencement address at Kent State University may also be award-worthy.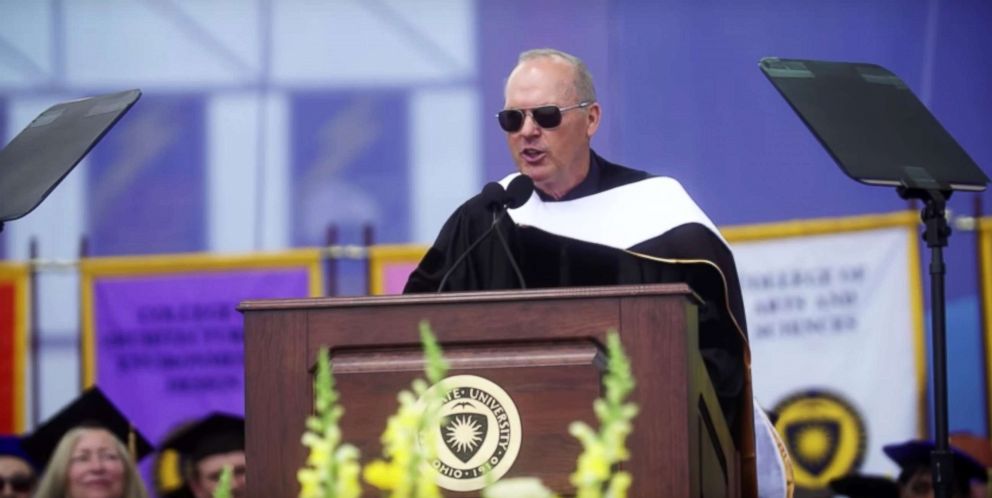 The renowned actor returned to his alma mater to deliver the commencement speech at the school's graduation ceremony on May 12. It was a "standing room-only crowd of more than 21,000 people," according to the university.
Following his speech, Kent State President Beverly J. Warren presented a plaque to Keaton as a "thank you" for serving as commencement speaker. After accepting the plaque, he returned to the podium and told students that he had "two words" that he wanted the graduating class to remember.
"I've got two words that I want you all to remember. They're very important, and if I leave you with anything, I'm going to leave you with these two words," Keaton said.
"And those two words are: I'm Batman."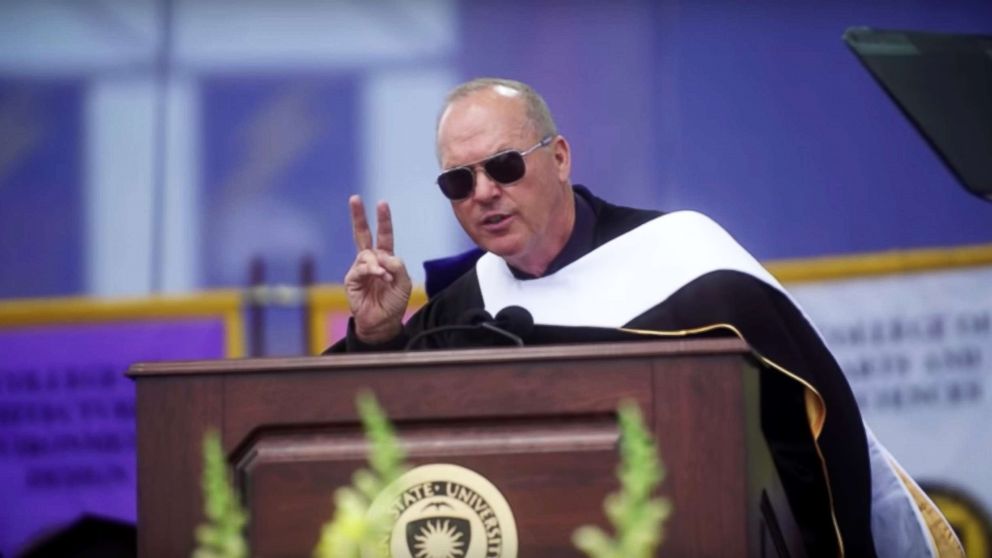 He delivered the line to thunderous applause from the crowd.
Congratulations to Mr. Keaton and the Kent State University class of 2018!