— -- The Baltimore middle-schoolers who racked up more than 21 million views with their incredible rendition of "Rise Up" by Andra Day got a special surprise from the singer herself.
"I just wanted to send a very special shout out and thank you to the Baltimore kids choir and to the teachers," Day told the stunned students in a video message on "Good Morning America" today. "Your video was so powerful and moved me so deeply, and is moving the entire nation right now. Thank you so much for your gifts, for your passion, for your honesty. We appreciate you so much. We love you. If you have any goals or dreams of being in music, please continue to pursue them. We love you so much. God bless you."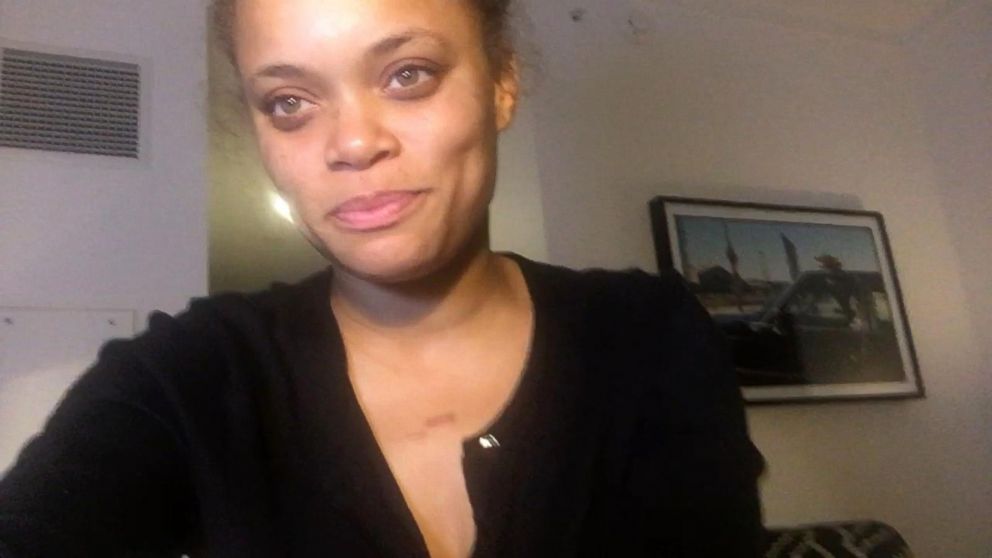 One of the incredible soloists, sixth grader Kai Young, could hardly contain his excitement over hearing from the singer, clenching his fists in delight.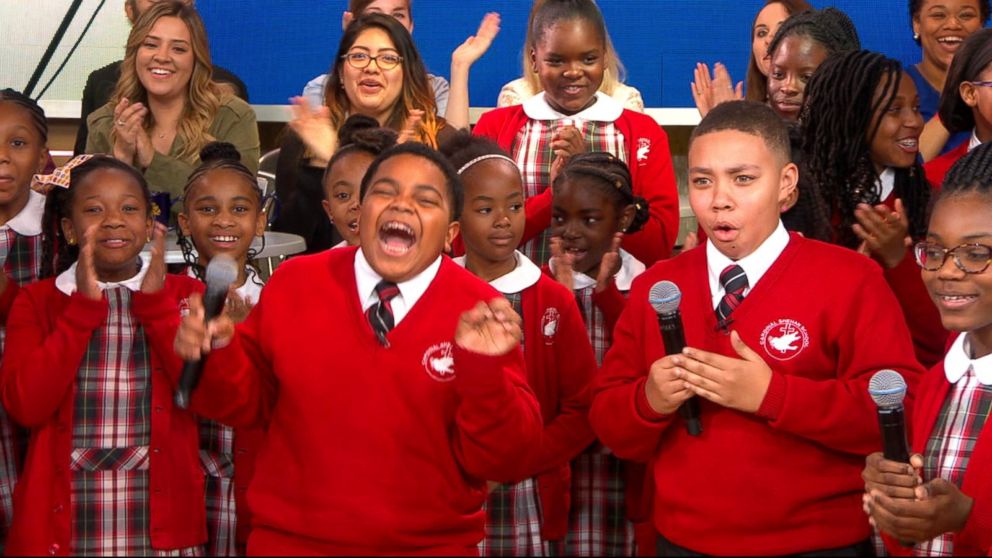 The young choir from Cardinal Shehan School in Baltimore, Maryland, has moved people from around the world with their inspirational voices.
"It's just been amazing, all the heartwarming messages," choir director Kenyetta Hardison said on "GMA." "I've been receiving messages from London, from Las Vegas, Puerto Rico, Texas, France, it's just all over."
Hardison said one man played the Facebook video of the choir for his father who was bedridden and "it uplifted his spirit." The man was compelled to give a donation to the school, she noted.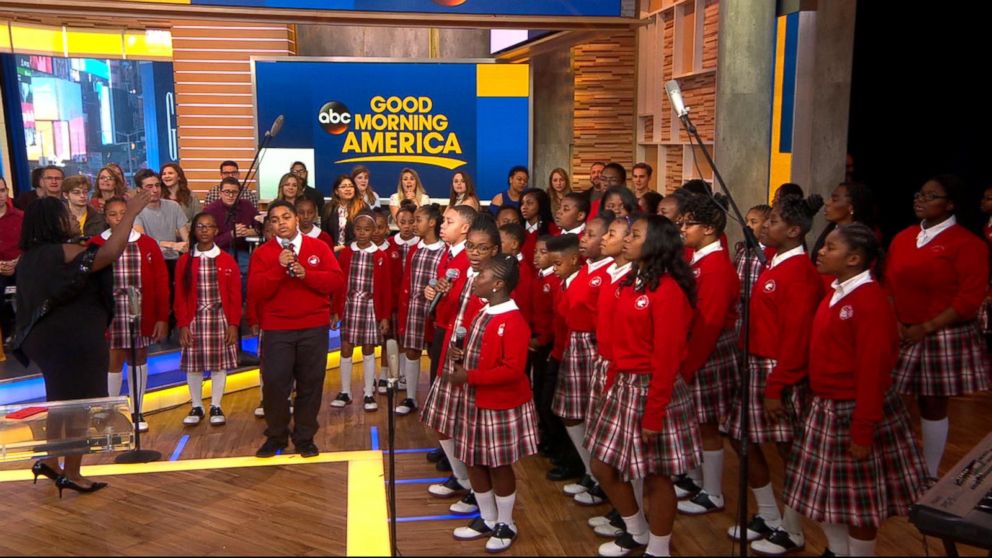 Another soloist, sixth grader John Paige, said the choir likes to have a good time, sing for people and "give them hope."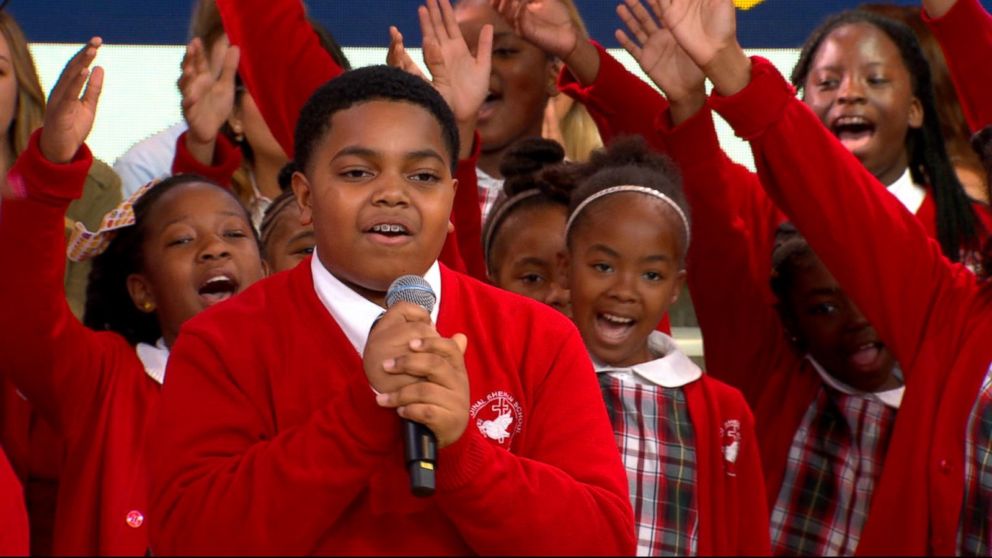 "I hope that people see that our school is a school of peaceful children," he said on "GMA." "Our motto is, 'The peace you see is the Jesus in me.' I just hope we have given people hope, after we've gotten like 20 million views."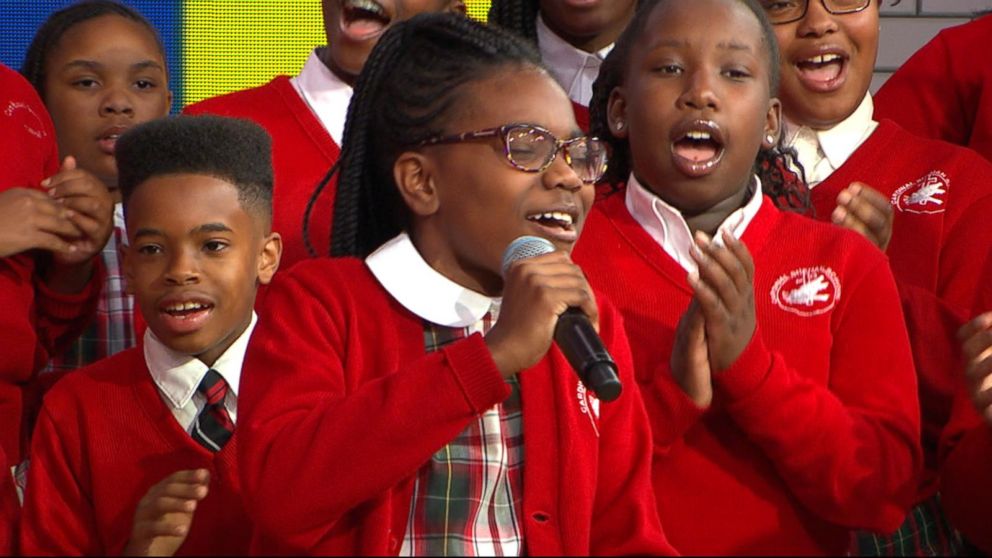 The choir is an extracurricular activity for the children. Hardison said it helps them focus and "allows them to use their gift."
She never intended for the children's video to go viral when she began recording their performance live on Facebook, figuring their parents would want to tune into watch their kids.
Commenters on the video have shared stories of personal struggles, with some saying the performance brought them to tears.
ABC News' Robin Roberts wished the students farewell on their way back to Baltimore after performing on "Good Morning America."