— -- Mike "The Situation" Sorrentino is back on TV in "The Sorrentinos," a reality show about his family that premieres tonight.
You can't mention the Sorrentino family and "The Situation" without bringing up his arrest from last month following a fight with his older brother Frank in a taning salon they own together.
The entire family -- Mike, Frank, Marc, Melissa and mother Linda "Peaches" -- stopped by ABC's New York headquarters this week to clear up exactly what happened on June 17 and fire back at critics who think the fight might have been staged to promote the show.
Read: 'Jersey Shore's' Mike 'The Situation' Sorrentino Arrested at Tanning Salon
Related: Why Mike 'The Situation' Sorrentino Had a 'Fist Fight' with Brother Frank
"It was a business miscommunication among family," said the former "Jersey Shore" star. "At the same time, not many in this world have the ability or capacity to work with your family. It's rewarding, I've always dreamt of it since I was little, but there are trials and tribulations, but at the end of the day we sit down for mama's gravy."
Frank added that filming for "The Sorrentinos" had finished and that there was no way the altercation was planned because there were no cameras around at the time.
"We had wrapped filming a week and a half prior to that," Frank said.
He added that the network picked up a 9th episode to film the aftermath of the brotherly fight and how the family coped with the drama.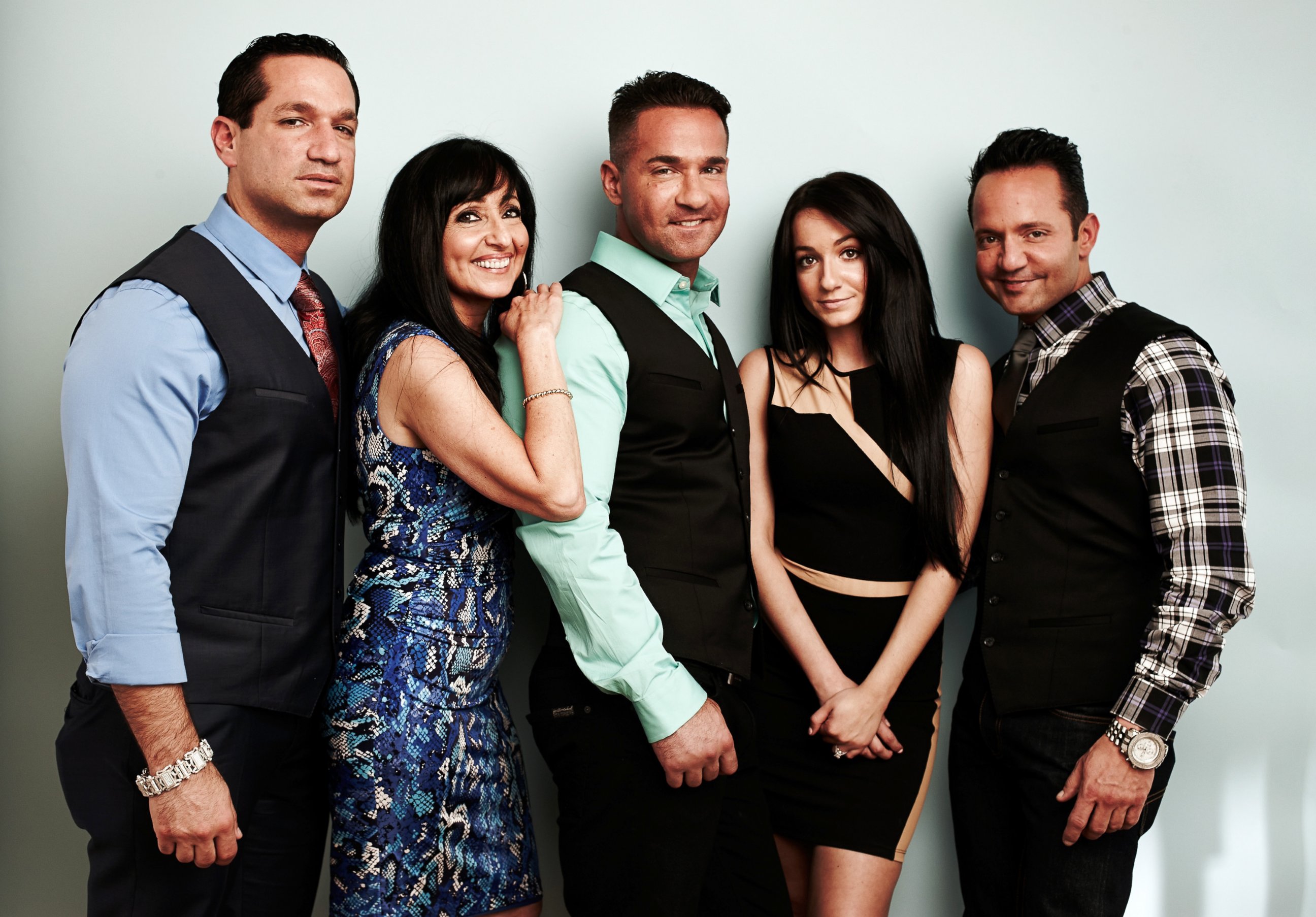 "Like all families, there is drama, there are ups and downs ... ours may happen to be in front of the camera," Marc said, adding that he's also been fighting with Mike since he was 7. "I wish it was staged -- it happens to be a very real case later this month, we believe in putting our best foot forward that it will be dismissed."
The family will go back to court in New Jersey to handle the simple assault charge against Mike. Frank said he would never press charges "against my own brother."
As for the fight itself, photos surfaced the day after of "The Situation" sporting a shiner under his right eye. He said his mother Peaches -- not Frank -- gave that to him!
"That was Peaches, my mom got the licks in," Mike said. "Frank did not touch me at all."
Sorrentino's mother hit him by accident when she as trying to break up the fight between Mike and Frank.
"I was trying to break them apart," Peaches clarified. "When they were fighting, me and Melissa tried to break them up, unfortunately to try and break them up I might have hit him with a left."
Mike added, "She tried to grab me multiple times, there were multiple jabs, she kept missing she wasn't able to grip, so that's why I had the black eye."
Frank said following the fight he didn't talk to Mike for a week and Mike said he even blocked his brother on Twitter.
The squabble aside, Mike said he wants to show people a different side on "The Sorrentinos."
"On the 'Jersey Shore,' fans only saw a part of Michael Sorrentino," he said. "On this new show, there are a whole new set of characters as well as finally introducing the real Michael Sorrentino, not 'The Situation.' I don't know if I am ever going to be able to drop the nickname, did 'The Rock' ever drop 'The Rock' ... it's part of what had made me but at the same time part of what had destroyed me, but the situation is not the whole me. It's really a dream upon another dream to get a second shot, some people don't even get one shot, to get another one is very special."
With Marc continuing his DJing career, Mike and Frank pursuing acting, Melissa in the process of planning her wedding and Peaches single and dating, Marc said "you get to see a family on the East Coast, I know there's a very prominent family on the West Coast."
Mike added, "You get to see a real show," joking about the Kardashians and adding that his show is never scripted.
"The Sorrentinos" premieres tonight at 10 p.m on TVGN.