— -- Moments after Miss Universe host Steve Harvey made the mistake of crowning Miss Colombia instead of Miss Philippines, the real winner of the pageant responded to the surprising moment from Sunday night's contest.
In a short video posted to the official Miss Universe Twitter account, Miss Philippines Pia Alonzo Wurtzbach said, "It's a very non-traditional crowning moment. It's very 2015."
It shows her being supported by Miss USA Olivia Jordan, as the two laugh it off a bit.
Wurtzbach was eventually crowned Sunday night after Harvey returned to the stage and admitted the mistake. The crown was removed from Ariadna Gutierrez Arevalo and given to Miss Philippines.
Harvey also took to Twitter to apologize.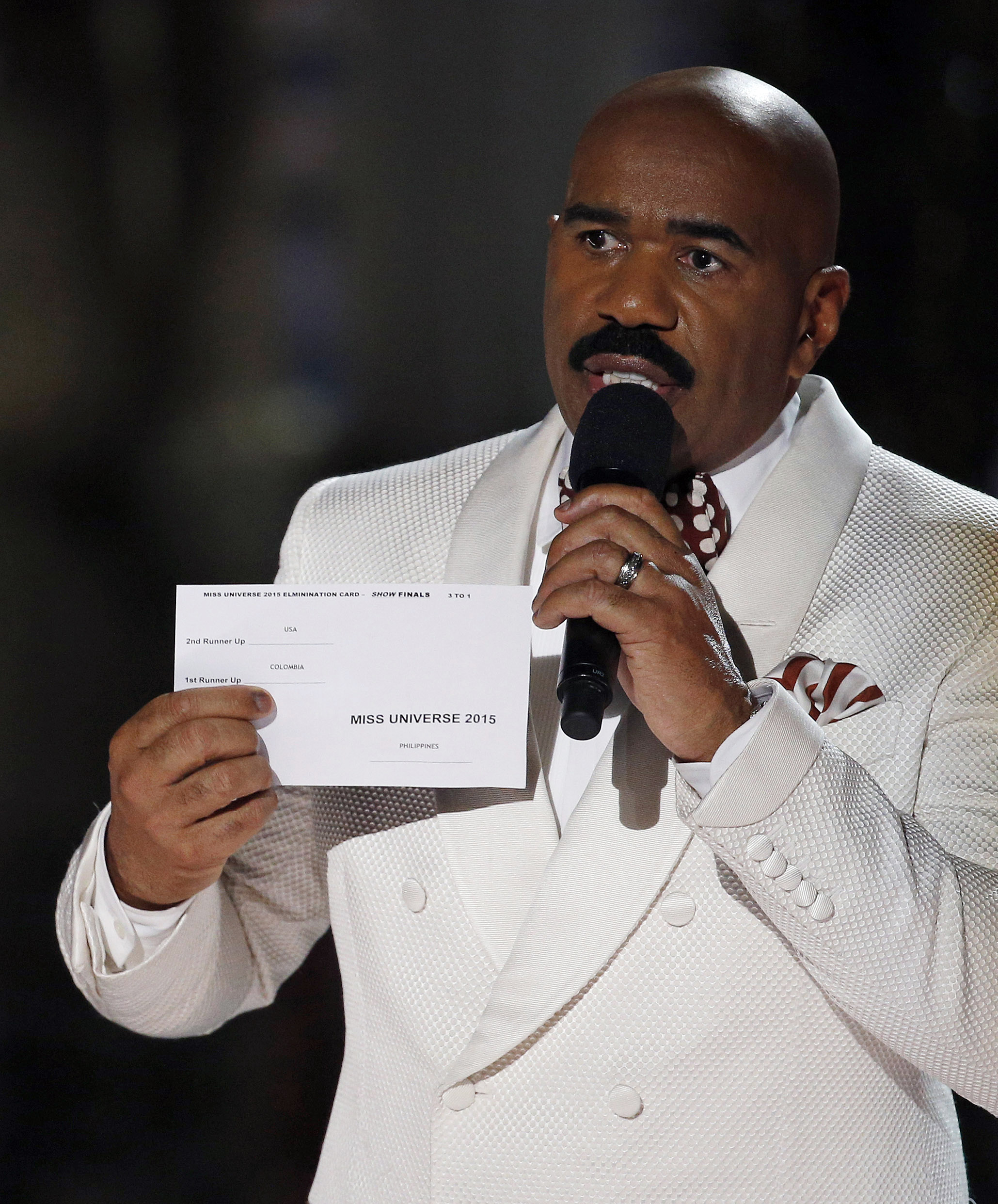 Miss Colombia was named first runner-up. She also posted a video to the Miss Universe Twitter handle, taking it all in stride.
"Everything happens for a reason," she said. "I'm happy for all [that] I did."
Right after the error, the pageant itself also addressed the flub.