— -- After five decades, the Monkees are still monkeying around.
The group performed live on TV this morning, for the first time since Monkee Davy Jones died in 2012 of a heart attack.
In celebration of the 50th anniversary of the launch of the Monkees, Micky Dolenz, Peter Tork and Michael Nesmith have released a "Good Times," the band's first album in 20 years.
"If I had known I was going to live this long, I would have taken better care of myself," Dolenz joked on "Good Morning America" today.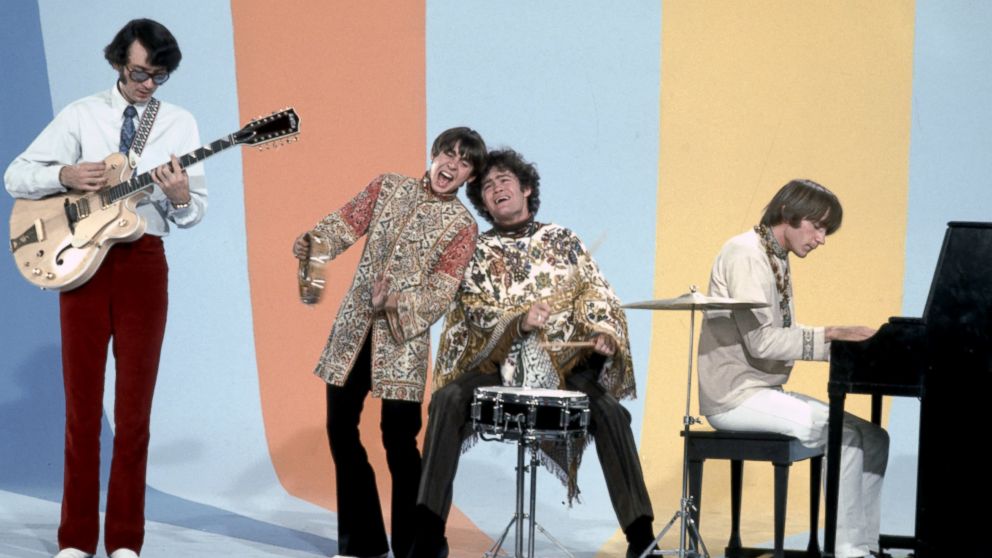 In the late 1960s, the gang had four No. 1 albums and a successful television show titled — what else? — "The Monkees." The complete series will be released this month on Blu-ray.
In 1967 the Monkees sold more records than the Beatles and the Rolling Stones combined, according to Rolling Stone magazine.
That year, Jimi Hendrix served as the opening act while the group was on tour.
Fans would chant for Davy Jones during Hendrix's performance, Dolenz said. "It was kind of weird," Dolenz said. "He'd be going, 'Foxy lady!' ... 'We want Davy. We want Davy.'"
As for their dream opening acts, Dolenz said, he'd choose Billie Holiday.
Tork said he'd have Dolenz open for him as a solo artist.