— -- Over 20 years ago, figure skating star Nancy Kerrigan was embroiled in one of the biggest scandals in the sport's history with her Olympic teammate and longtime rival Tonya Harding.
During a practice session for the 1994 U.S. Figure Skating Championships in Detroit, Kerrigan was clubbed on the right knee with a baton by an unidentified man.
The attack became known as the "Whack Heard Around the World," as video of the incident and Kerrigan's cries of pain were seen on television screens all over the globe.
"People made such a big deal and almost, like, complaining, like, why would I say that?" Kerrigan, now 47, told ABC News' "Nightline." "Well, after getting attacked, you don't know what you're going to say. But I think it's a reasonable question. Like, 'Why did this just happen? What happened? Like, why?'"
It was soon discovered that Harding's ex-husband hired a hit man to club Kerrigan in the knee, hoping to dash any hopes of Olympic glory. But she quickly recovered from the attack and went on to win a silver medal in 1994, her second Olympic medal since taking home the bronze in 1992.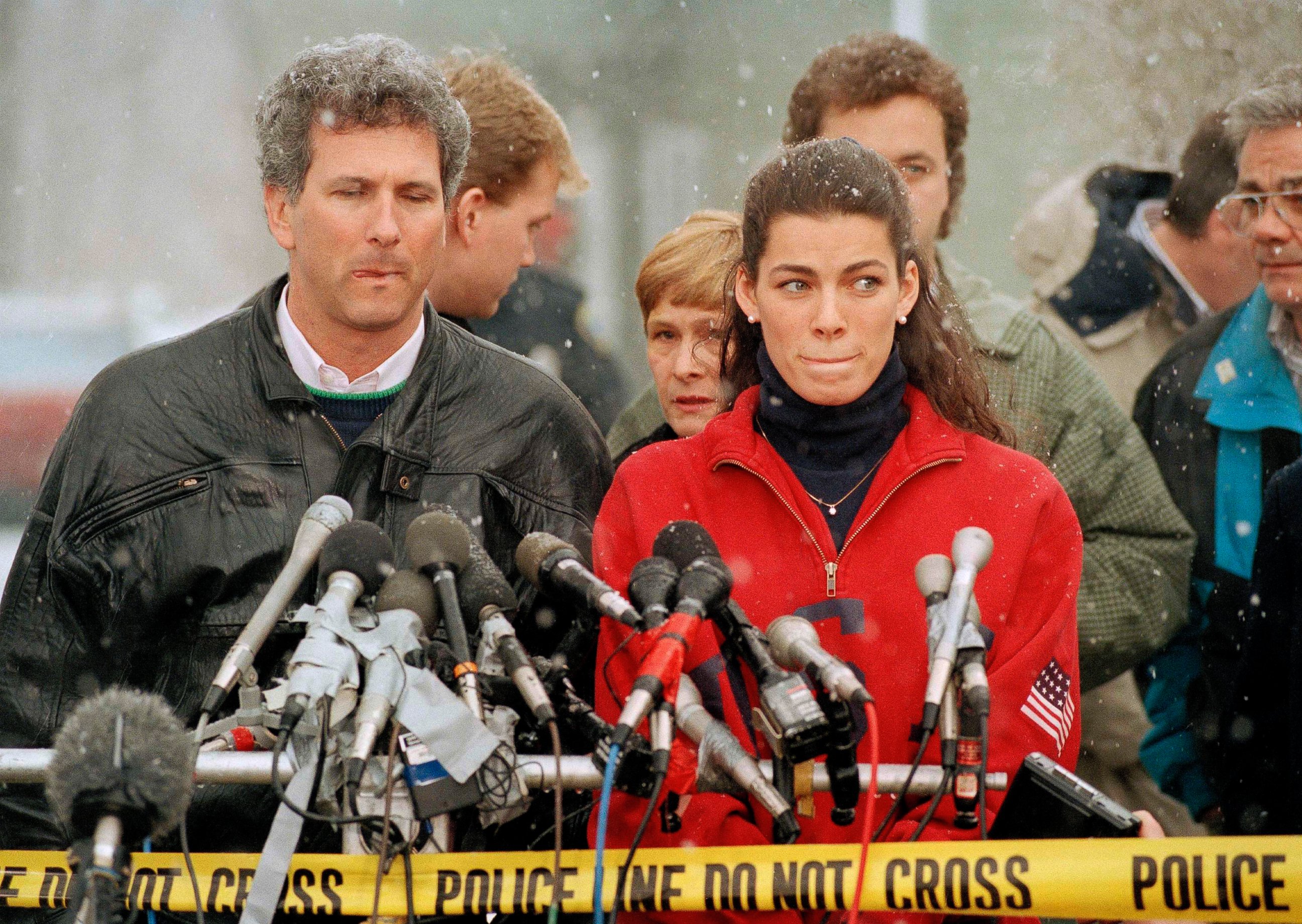 Harding denied having any involvement in the attack, but she was banned from competitive skating for life and had to pay a $100,000 fine.
"We were at an event four years after I was attacked, but we didn't really speak to each other so it was very awkward and strange," Kerrigan said of Harding.
In a 2009 interview with Oprah Winfrey, Harding said that if she ever saw Kerrigan she would tell her "how proud I am of her of being able to go forward with her life."
Kerrigan said she's never received a "direct" apology from Harding and that she's moved on.
"Does it matter at this point?" said Kerrigan.
Kerrigan's current focus is on her upcoming documentary "Why Don't You Lose 5 Pounds?" which tells the story of athletes grappling with eating disorders.
It's a position that resonates with Kerrigan. Just before the 1994 games, she says she inadvertently dropped 15 pounds as a storm of media followed her after the attack and that her world was out of control.
"The problem with eating disorders -- I think it starts to really control you, and it became difficult for me to eat more. And it was actually hard and almost, like, intimidating I think. And I was at the Olympic Village and people were looking at me everywhere," Kerrigan recalled.
Kerrigan said she's continued to live her life in spite of everything she's been through.
"It's not always easy, but we've got each other," she said.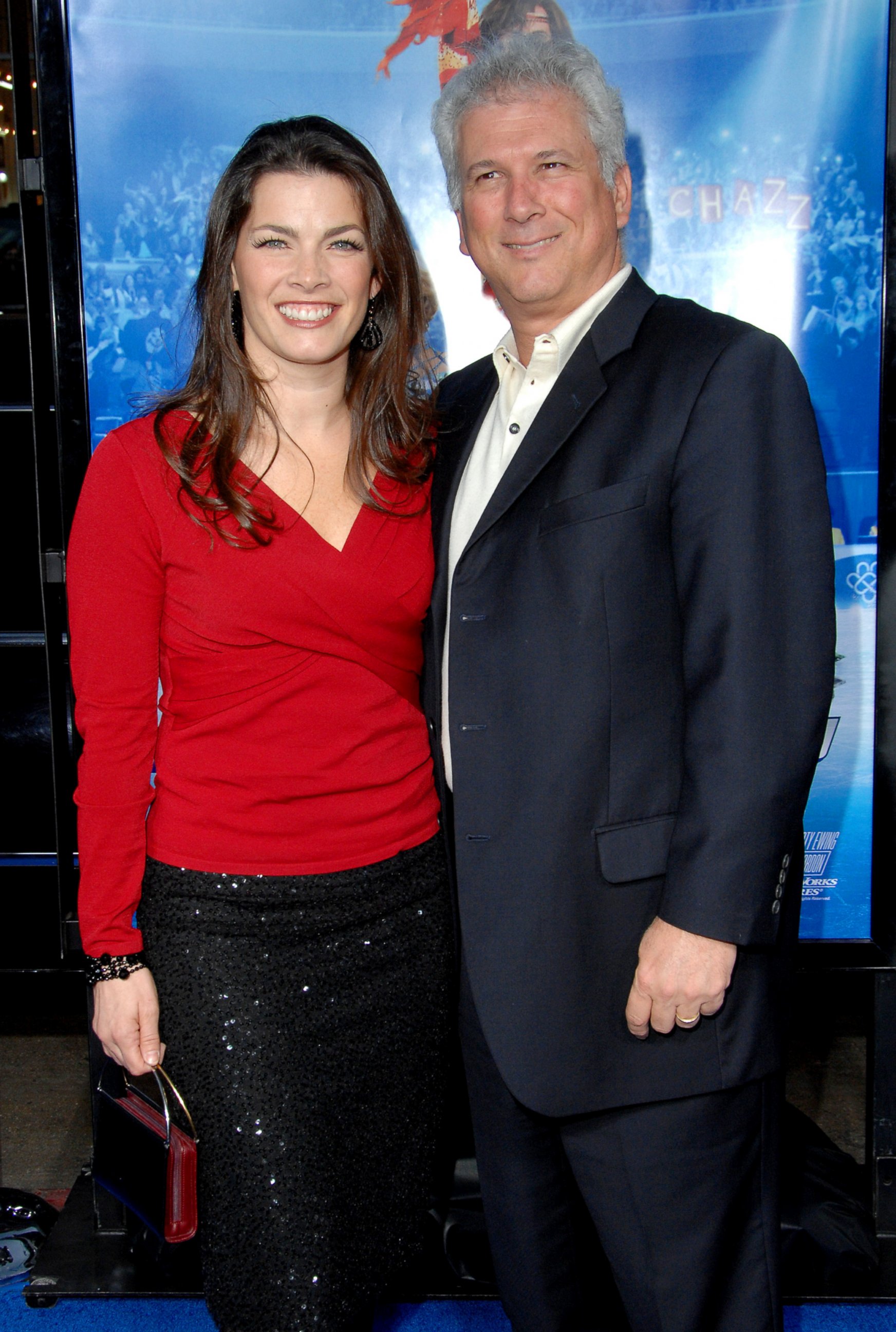 In fact, after the birth of her son Matthew in 1996, Kerrigan and her husband and manager, Jerry Solomon, struggled to have more children. Kerrigan suffered six miscarriages over the span of eight years.
"Something clearly was wrong with me," Kerrigan recalled. "I mean, it's my body that couldn't maintain the pregnancies. So what was I doing? What's wrong with me?"
Solomon said those miscarriages were some of the most trying times he and Nancy have ever faced.
"It's brutal," Solomon told "Nightline." "Other than to try and be there and be a sounding board, a shoulder to cry on or whatever, there's really nothing you can do."
"With the competing nature I have -- you know, you feel like you're letting Jerry down and letting myself down. You get pregnant and then can't follow through with this?" Kerrigan said. "It's a strange thing to feel like a failure."
Kerrigan eventually turned to fertility treatments and gave birth to her son Brian in 2005, followed by her daughter Nicole three years later.
Despite all the obstacles that have been thrown at his wife, Solomon says she's handled them with incredible strength.
"She deals with adversity really, really well. And not everybody can do that," Solomon said. "She becomes stronger when she needs to become stronger."
Kerrigan's latest challenge is to win the coveted Mirrorball Trophy on this season's "Dancing With the Stars."
"I love the challenge of learning, like, the technique and doing the dances properly," said Kerrigan. "I don't want, like, some watered down, like, for TV dance. I want to learn how to do these dances."