— -- It's been almost 14 years since Justin Timberlake last performed at the Super Bowl, introducing the world to the phrase "wardrobe malfunction."
On Sunday, Timberlake announced his return to the Pepsi Super Bowl LII Halftime Show, but there was no mention of Janet Jackson. That is, until her fans, angry about what happened the last time they performed together, forced the NFL to issue a statement saying she hasn't been banned from the Super Bowl.
In 2004, the former *NSYNC band member was performing his hit song "Rock Your Body" at the Super Bowl with Jackson when he said he unintentionally pulled off Jackson's nipple guard, briefly exposing her right breast. A national uproar then ensued.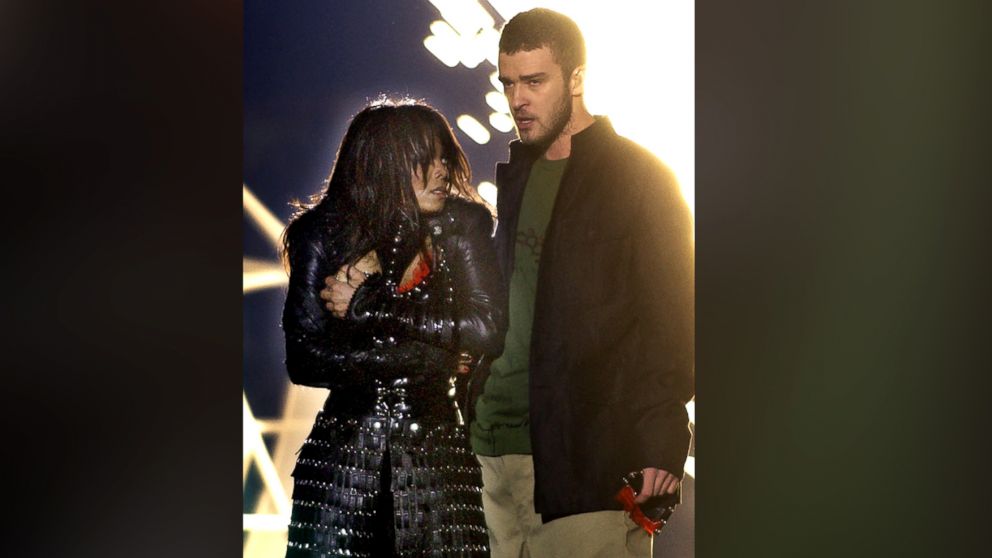 "I DO have the time. Half the time...#PepsiHalftime #SBLII @Pepsi @NFL @JimmyFallon @FallonTonight," Timberlake, 36, tweeted the news that he would be the next halftime performer along with a video featuring Jimmy Fallon.
Now, another uproar is ensuing -- on Twitter. Since Timberlake was announced as the next Super Bowl performer, Jackson's fans have been demanding that he at least apologize publicly to her for the 2004 incident. The hasthtag #JusticeforJanet has been trending on Twitter.
Even as some fans demand that Jackson be included in the halftime show, there's been widespread speculation that she's been banned from the Super Bowl. Earlier today, the NFL released a statement addressing the matter:
"There's no ban. We are not going to comment on any speculation regarding potential guests. There may be no guests. Along with Pepsi, we're excited to have Justin Timberlake. Like the elite NFL players who can run, catch, and block, Justin can do it all -- sing, dance, act and entertain. He's the ultimate global superstar who we know will put on an entertaining and unifying show that will appeal to the massive worldwide audience."
The Feb. 4, 2018, performance will mark Timberlake's third Super Bowl halftime appearance, the most for any entertainer, according to The Associated Press.
Asked during NBC's "Sunday Night Football" about the infamous incident from his last appearance, Timberlake vowed, "That won't happen this time."
Here's a quick primer on what happened in 2004.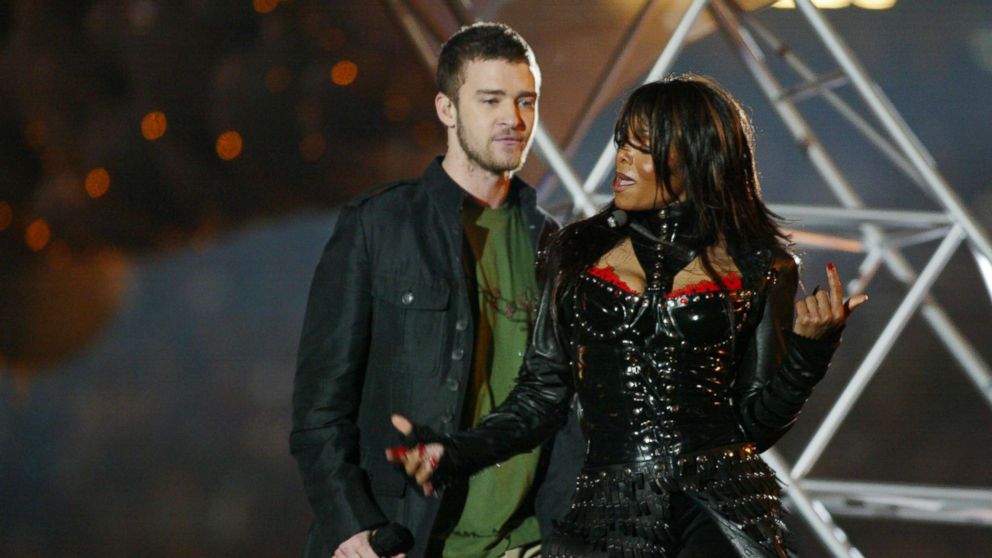 1. The incident
MTV produced the 2004 halftime show with a roster of performers -- Nelly, Diddy and Kid Rock -- headlined by Janet Jackson. Timberlake was to be the final performer, and Jackson remained on stage dancing alongside him as he performed "Rock Your Body." With the song's closing line, "Bet I'll have you naked," he then reached with his left hand for her top in what her spokesperson said had been a carefully planned move to remove part of her clothing. Unfortunately, Timberlake also pulled off Jackson's nipple guard, exposing her breast to an estimated 140 million viewers watching live. Less than a second later, Jackson quickly covered herself as the network cut away to a distant long shot and fireworks display.
2. Apologies
The incident became known as "Nipplegate," and the apologies came swiftly. Jackson was one of the first to issue an apology. Her spokesman called the incident "a malfunction of the wardrobe," saying "it was not intentional" and Timberlake "was supposed to pull away the bustier and leave the red-lace bra." That was followed by MTV, which said the tearing of Jackson's costume "was unrehearsed, unplanned, completely unintentional and was inconsistent with assurances we had about the content of the performance." Timberlake responded, "I am sorry if anyone was offended by the wardrobe malfunction during the halftime performance at the Super Bowl. It was not intentional and is regrettable."
3. FCC
Despite all the apologies, including from the network, CBS was fined a record $550,000 for the incident by the Federal Communications Commission, which received over half a million complaints. The fine was ultimately voided in 2011. The FCC also increased its fine per indecency violation from $27,500 to $325,000, and many networks instituted a five-second delay during some live TV performances that continues today.
4. Grammys
Later that week, Jackson's invitation to perform at the 2004 Grammy Awards telecast was withdrawn. She was then re-invited with the caveat that she apologize for the halftime show. She declined. Timberlake did attend and won the award for best male pop vocal performance for "Cry Me a River." In his speech, he once again apologized for what happened during the halftime show. "I know it's been a rough week on everybody," he said to audience cheers. "What occurred was unintentional, completely regrettable, and I apologize if you guys were offended."
5. Jackson
Meanwhile, Jackson suffered the biggest backlash. Viacom, the owner of CBS, and its subsidiaries blacklisted Jackson's music and videos and her next album, "Damita Jo," underperformed compared to previous ones, though it still managed to debut at No. 2 on the Billboard 200. Months after it happened, she called the incident "truly embarrassing," but told USA Today, "There are much worse things in the world, and for this to be such a focus, I don't understand." She also questioned the ferocity of the attacks on her at a time when Americans were divided over the second Gulf War. "It was just perfect timing to take people's focus off of other things," she told the newspaper. "That's what happens, and it happened to me."
Female performers at the Super Bowl also took a hit. The NFL turned to more classic-rock acts such as the Rolling Stones and Bruce Springsteen and did not feature another female act until Madonna performed in 2012. Although Timberlake never made a public apology to Jackson, he did cover one of her songs during his 2013 tour, which was seen as something of an apology.
Now some fans are wondering if perhaps Timberlake has something bigger planned -- like making Jackson a surprise performer at his next halftime show.