NYC apartment featuring David Bowie's piano on the market for $6.5 million
The apartment features unobstructed views of Central Park.
— -- The chance to play the late David Bowie's piano while enjoying unobstructed views of Central Park in a New York City apartment could be yours for $6.495 million.
A three-bedroom, two-and-a-half-bath apartment once owned by Bowie and his wife, Iman, went on the market on Monday. The couple sold the apartment, located in the Essex House on Central Park South, in 2002, 10 years after they wed.
Bowie's Yamaha piano was included in the 2002 sale and has remained in the apartment ever since.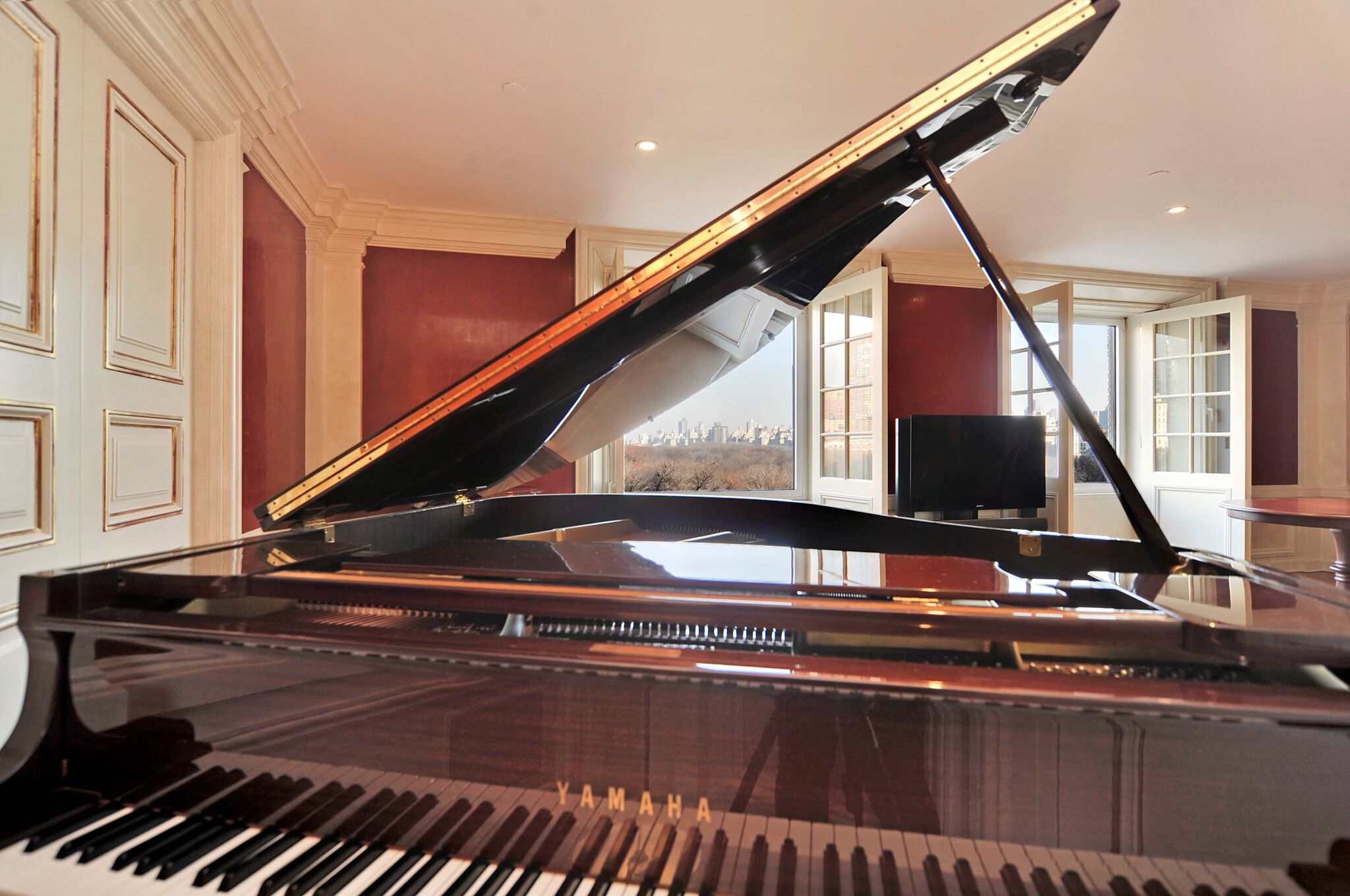 The current sellers, who did not buy the apartment from Bowie and Iman, are keeping the tradition alive by including the piano in the listing price.
"I would imagine it is hard to move but I think it's really a great catch for buyers," the apartment's exclusive agent, Bernice Leventhal of the Corcoran Group, told ABC News.
The 1,877-square-foot home is used as a pied-à-terre by its current owners. It features a limestone foyer, walk-in closet, two master-sized bedrooms and a master bath with a rain shower and heated floors.
Along with all the amenities, the apartment's real selling point, in addition to Bowie's piano, is the view.
"The living room is very expansive and then you have this amazing office that faces Central Park," said Leventhal, who is leading the sale with her Corcoran partner, Sarah Thompson. "[It has] stunning, unobstructed views of Central Park."
Bowie died last year at the age of 69 after a battle with cancer. He and Iman, a model and businesswoman, were married for 24 years and have one child together, daughter Alexandria "Lexi" Zahra Jones.