— -- Oprah Winfrey and other members of the "Selma" cast are marching in Selma, Alabama, today to commemorate when Martin Luther King Jr. led thousands of people through the town to fight for voting rights during the 1960s civil rights movement.
"Selma," which landed Oscar nominations this week for Best Picture and Best Original Song, stars David Oyelowo as King. Winfrey is a producer and appears in the film.
Winfrey, Oyelowo, director Ava DuVernay and singer John Legend were among those participating in the march, and were expected to then attend a red carpet and screening of the film.
Before the march, Winfrey talked about recreating her film role.
"I'm so excited that once again I get to march across the bridge not as portraying Annie Lou Cooper but as standing in the shoes and on the shoulders of everyone who came before us," she said. "Every single person who was on the bridge is a hero."
Legend, who scored his first Oscar nomination for the film, among the stars marching with hundreds of people, said it was an honor to retrace the steps King took in March of 1965 as he led the movement for voting rights.
"I feel humbled because I know how much they sacrificed. They did so at the risk of their lives," he said. "I studied the civil rights movement growing up and I was always inspired by Dr. King and all those that worked with him."
Before the march, the town kicked off celebrations this afternoon at Selma High School with a discussion with some of the "Selma" filmmakers. Rep. Terri A. Sewell, Alabama's only black representative, moderated the panel.
Then on Monday, Paramount Pictures is hosting two free screenings of the film in Selma, according to the Associated Press.
But free screenings of "Selma" are accessible outside Alabama, as well. According to Paramount Pictures, African American business leaders in New York created a fund for 75,000 students to watch the film for free.
The initiative was so popular, Paramount Pictures said last week, it was expanded to cities including Boston, Nashville, Philadelphia and San Francisco.
The movie has created some controversy, however, with some critics saying it misrepresents President Lyndon Johnson by making him seem to want to delay civil rights legislation, rather than working with King to get the Voting Rights Act passed.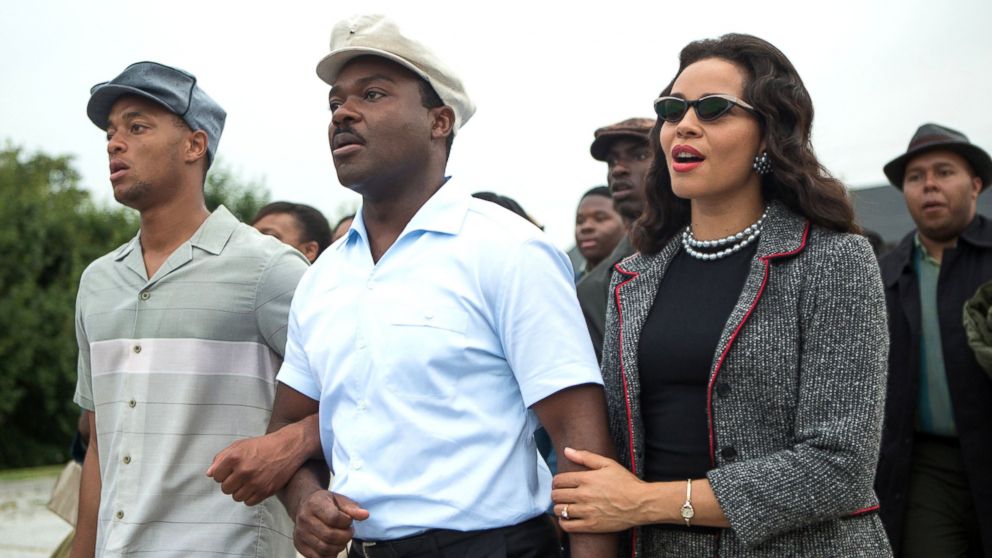 The Associated Press contributed to this report.