— -- Fans were up in arms last night after the late Joan Rivers wasn't honored during the In Memoriam portion of the Oscars.
Today, the Academy has released a statement about the omission, telling USA Today, "Joan Rivers is among the many worthy artists and filmmakers we were unfortunately unable to feature in the In Memoriam segment of this year's Oscar show. She is, however, included in our In Memoriam gallery on Oscar.com."
Instead, the Oscars honored Gabriel Garcia Marquez and Maya Angelou, alongside such industry figures as Mickey Rooney, Robin Williams and Lauren Bacall.
While the show left Rivers out, her daughter Melissa Rivers made sure to pay tribute right as E! began its red carpet coverage of the night.
The network started off with River's "Fashion Police" co-star Giuliana Rancic saying a few words about her mentor and "dear friend" -- then throwing it Melissa so she could share some precious memories of her late mother.
Read: Joan Rivers Left Out of Oscars 'In Memoriam' Segment
A montage of Rivers' hilarious quips at past red carpets played before Melissa said, "It's hard to believe it was 20 years ago that my mother and I stood on this very red carpet for the first time. We didn't know that walking into a building [the red carpet] was turning into an event."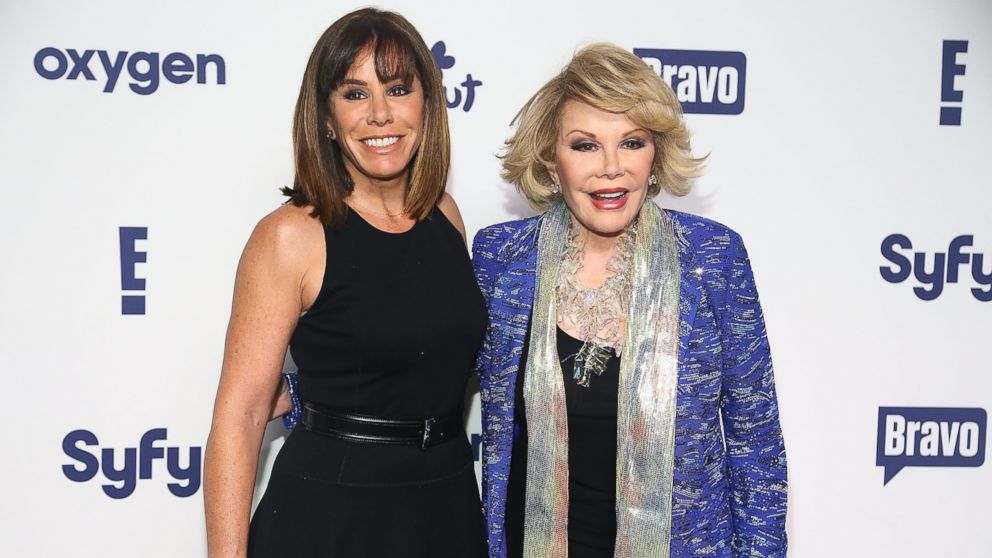 The "Fashion Police" producer said her mother, who died this past September at the age of 81, asked the "personal" questions that no one else would at the time.
Melissa shared how tough and cramped it was for Joan to make the red carpet as iconic as it became.
"I think the reason everybody loved talking to my mother, was just like the people who sit in these bleachers, because she was a true fan," she said. "So here I am 20 years later, one last Oscar, one last red carpet, and one last time to say, 'Back to you mom.'"
The segment closed with Joan saying, "Goodbye, my friends" and blowing a kiss. It's something she would have loved.