— -- These are unusual times for the Academy Awards.
After #OscarsSoWhite, a year of political turmoil, the #MeToo movement and now Time's Up, it's hard to predict how all these major events will impact Tuesday's Oscar nominations.
"It's like being at a river where there are so many cross currents," Thelma Adams, a columnist for Real ClearLife.com and a contributor to Variety, told ABC News.
"It's a moment of transition, a moment of passing the crown, and there are going to be surprises," she added. "But underlying everything is a big crisis in the industry, because movies aren't as important as they used to be."
"I think even in the year of 'Wonder Woman,' it is still a comic book movie," Adams explained. "Because the movie studios have becomes so corporatized and the return on investment has become so huge, movies have lost touch with audiences and they don't take risks."
Adams said some of the best stories, featuring diversity and interesting female characters, are being told on the small screen -- on television, cable and streaming services.
"The real gains have been on the small screen -- 'Big Little Lies' and 'The Handmaid's Tale,'" she said. "Actresses have power that they didn't know they had and are banding together and taking risks."
So what does all this mean for the Academy and this year's nominees?
"We are so in the middle of the change right now. It's hard to tell," Adams said. "It's really a very strange moment in time."
Nominations will be announced Tuesday, beginning at 5:22 a.m. PT/8:22 a.m. ET via a livestream on the Academy's official website and will also be carried live by local broadcasters and satellite feed.
Check out Adams' predictions for who will score a nod below.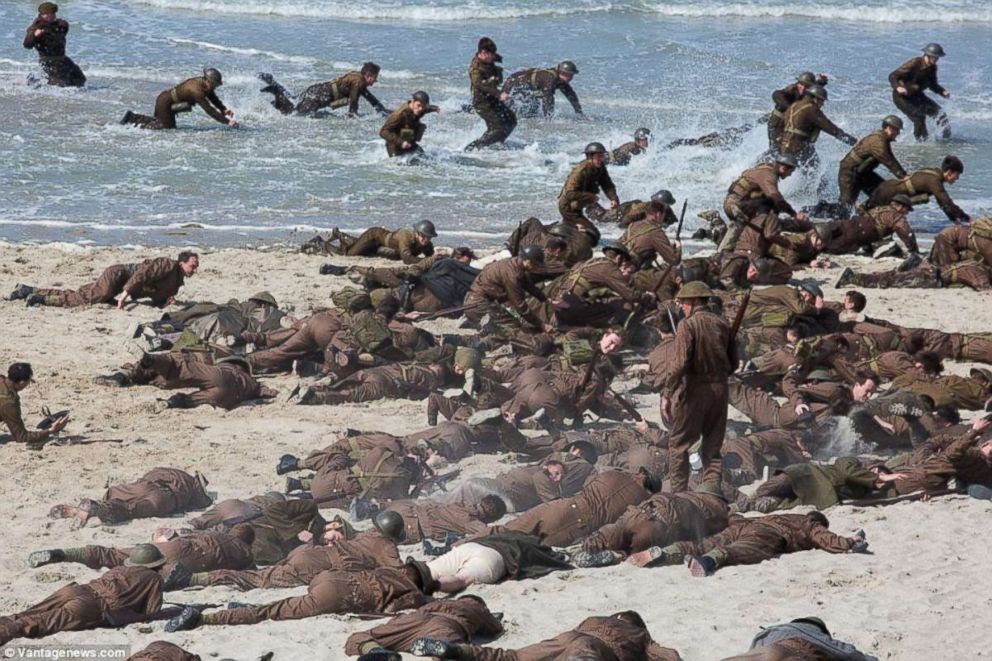 Best Picture
The Academy can nominate up to 10 features for best picture, but Adams doesn't believe there will be that many. Nearly every film this year has been subject to some amount of backlash or whispers, Adams said. "It's ironic that 'Dunkirk' was once seen as the best picture and all that has gone belly up."
Meanwhile the frontrunner, "Three Billboards Outside Ebbing, Missouri," has gotten some backlash for its focus on a racist white cop played by Sam Rockwell at the expense of its black characters. Then, there are those who love "The Shape of Water," and those who don't.
Adams called "Mudbound" "fantastic" but said because it was a Netflix movie and didn't have a long theatrical window it seems to have been overlooked. Similarly, "The Post" has failed to resonate, perhaps because it covers some of the same territory as previous Oscar winner "All the President's Men."
Female-driven films were at the top of the box office this year, but one of the biggest, "Wonder Woman," is not considered an Oscar movie. Adams called "Lady Bird" the strongest of the female-directed Oscar bait.
The jury is still out for "Get Out," she said, and whether the Academy can get past it being a genre film, even if it has a "clear and radical vision." Still, she put it in the top five on her list, along with "Three Billboards Outside Ebbing, Missouri," "Call Me By Your Name," "The Shape of Water" and "Lady Bird."
The bottom five are: "Mudbound," "Dunkirk," "The Post," "I, Tonya" and "The Florida Project."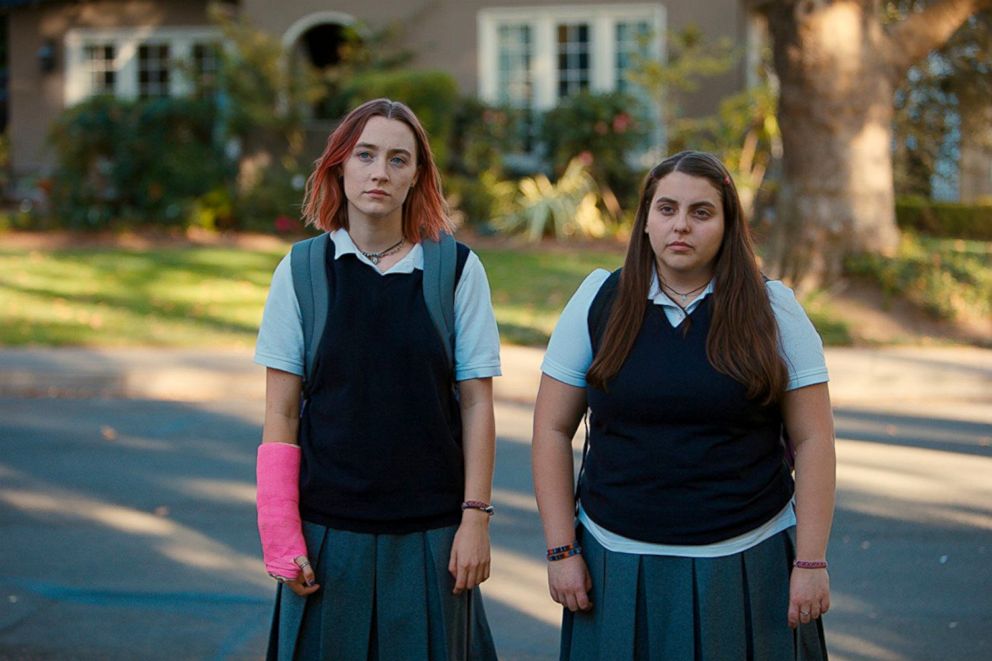 Best Actress
Adams is most excited by this category. "There were a lot of strong female-led films," she said.
She called Frances McDormand "just blistering," and the one to beat. She added that Saoirse Ronan is "super popular."
Although Adams thought Sally Hawkins gave a better performance in the little-seen "Maudie," she still put her on the list of predicted nominees. She said Margot Robbie belongs there too. "Now she's in the inner circle," Adams said. "She gave such a good performance."
Rounding up the list is none other than Meryl Streep, "because she always gets nominated," Adams said. But, if not, she put Jessica Chastain as a maybe for the fifth slot.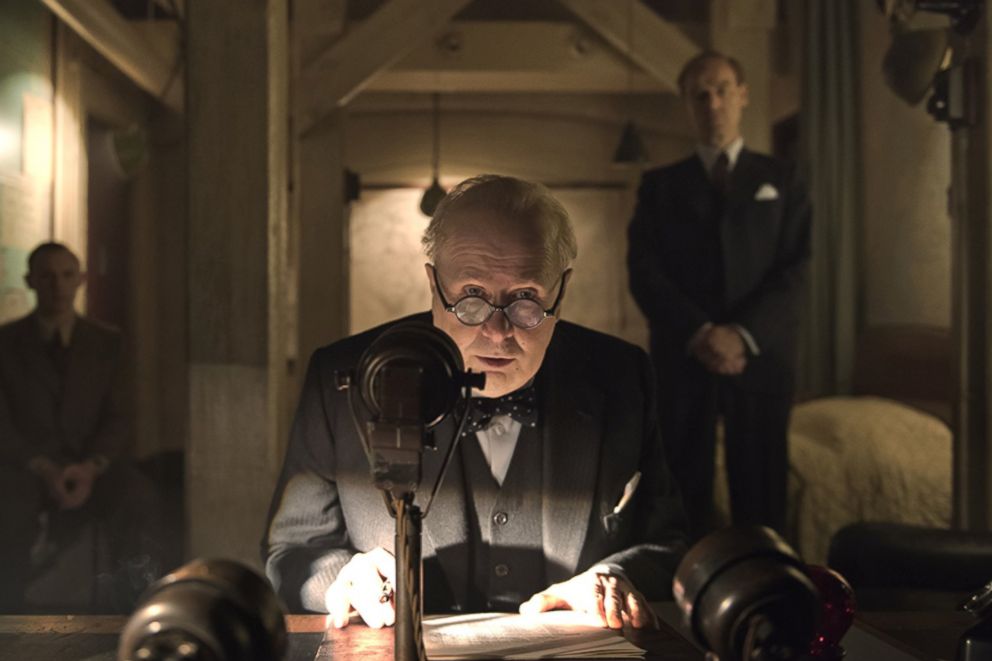 Best Actor
This group is not as strong as their female counterparts, Adams said.
"Currently no one can knock Gary Oldman," she said, calling his performance the best thing about "Darkest Hour." Although Timothee Chalamet is young, Adams believes he'll score a nod. Two-time Oscar winner Tom Hanks should get one too, she said, while three-time winner Daniel Day-Lewis will likely earn a nod for what could be his last movie.
Because there will be a desire for diversity, Adams believes Daniel Kaluuya will get a nomination over Denzel Washington, who, she said, was fantastic but his film "Roman J. Israel, Esq." was not.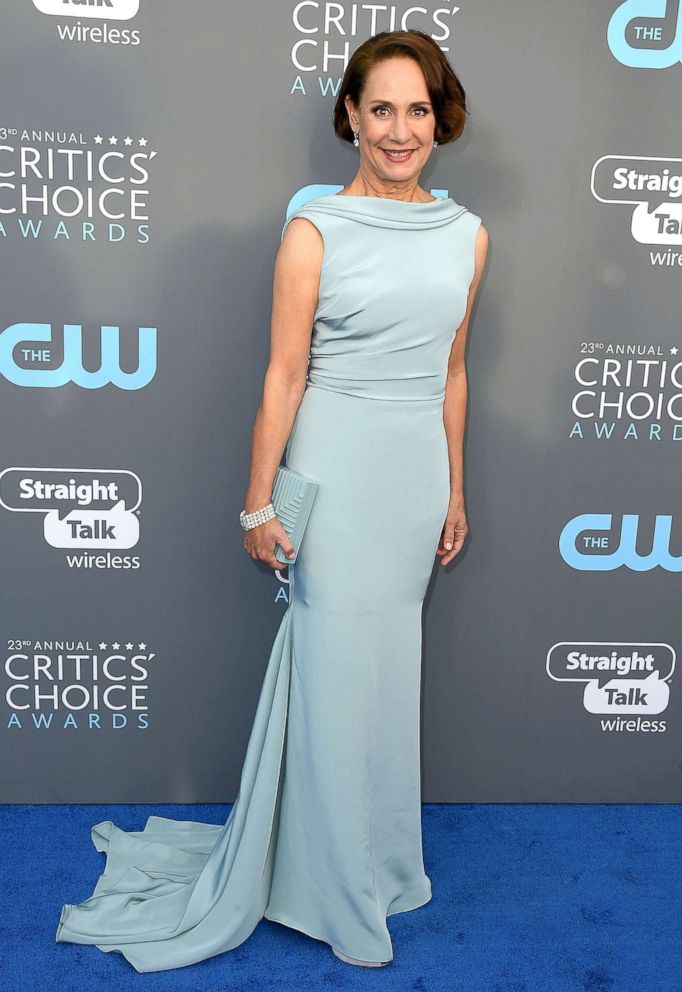 Best Supporting Actress
"It's pretty much all mothers," Adams said about her predictions for this category. "Right now it's head-to-head between Laurie Metcalf and Allison Janney, both of whom play strong mother figures. I think one of the two will win."
Other mothers include the "sublime and unrecognizable" Mary J. Blige in "Mudbound" and Holly Hunter in "The Big Sick." Rounding out the category is Octavia Spencer, but Adams could see Tiffany Haddish or Hong Chau rising to take the fifth spot.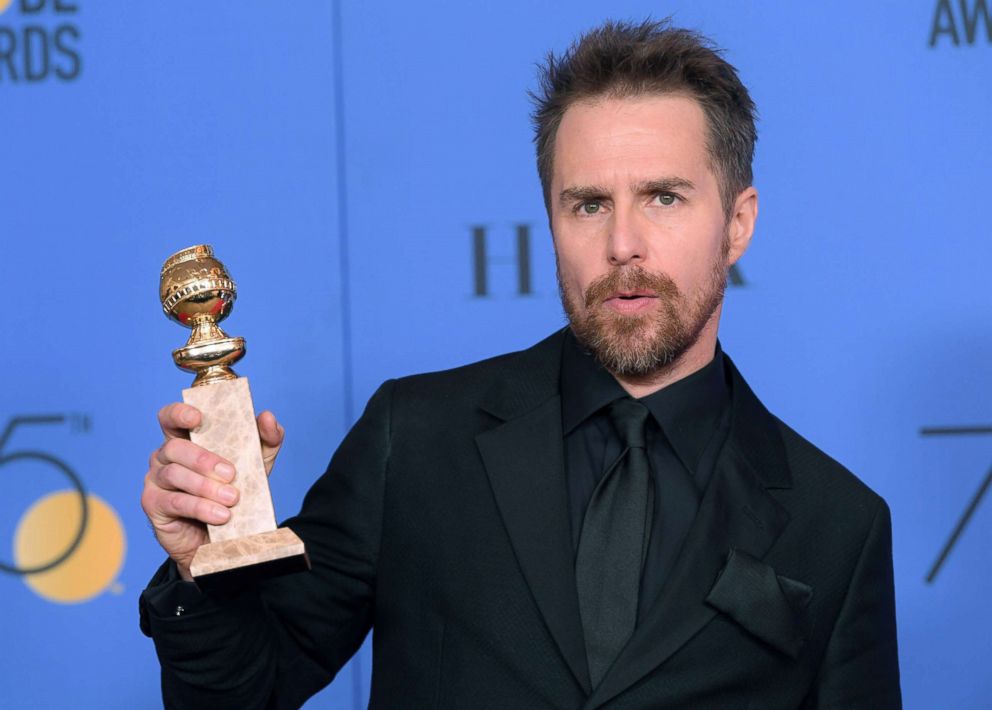 Best Supporting Actor
Adams put Sam Rockwell and Willem Dafoe at the top, followed by Richard Jenkins for "The Shape of Water" and Michael Stuhlbarg for "Call Me By Your Name." She said Christopher Plummer is likely to take the fifth spot for replacing Kevin Spacey in "All the Money in the World." But she would love to see Woody Harrelson get some love for "Three Billboards" during a year in which he seemed to be everywhere.
Best Director
The Directors Guild is one of the branches of the Academy that has been most hard-pressed to step up and be more inclusive. This year, the guild responded by nominating Greta Gerwig and Jordan Peele.
Adams thinks the Oscar nominations will follow the DGA and include both Gerwig and Peele. But the race will come down to Christopher Nolan, whom many see as overdue, and Guillermo Del Toro.
She put "Three Billboards" director Martin McDonagh in the fifth spot but said don't underestimate Steven Spielberg.