— -- For the past two years, when Oscar nominations were revealed, #OscarsSoWhite has trended on social media, bemoaning the lack of diversity in Hollywood. But another major problem that has flown under the radar concerns the movie industry's gender role gap.
No, not the gender pay gap — the dramatic difference in what men and women are paid in Hollywood — but rather the fact that the majority of speaking roles in films go to men.
It's one of the reasons that during awards season, the acting categories are separated by gender, according to some experts.
"If you didn't have the awards segregated by sex, it would probably lead to a male-dominated awards, and that in turn would lead to a culture backlash," said Gabriel Rossman, a professor of sociology at UCLA.
"You could easily imagine an #OscarsSoMale hashtag on Twitter. It would just get ugly, and by separating it so that we have best actor and best actress, it means that we don't have to think about it that much," he added. "It's 'When Harry Met Sally,' not 'When Sally Met Harry.'"
A 2016 report by USC's Annenberg School for Communication and Journalism on diversity in entertainment, which analyzed 109 films released in 2014, said that women received only 28.7 percent of speaking roles. That breaks down to 2.5 male roles per female role.
Unlike with the acting categories, nominations behind the camera are not segregated by sex, and the gender role gap problem is less hidden.
In 87 years, only four women — Lina Wertmüller, Jane Campion, Sofia Coppola and Kathryn Bigelow — have been nominated for best director. And only Bigelow has taken home a trophy.
Although those numbers are startling, it's easy to see why there's such a lack of female directors being nominated at the Academy Awards.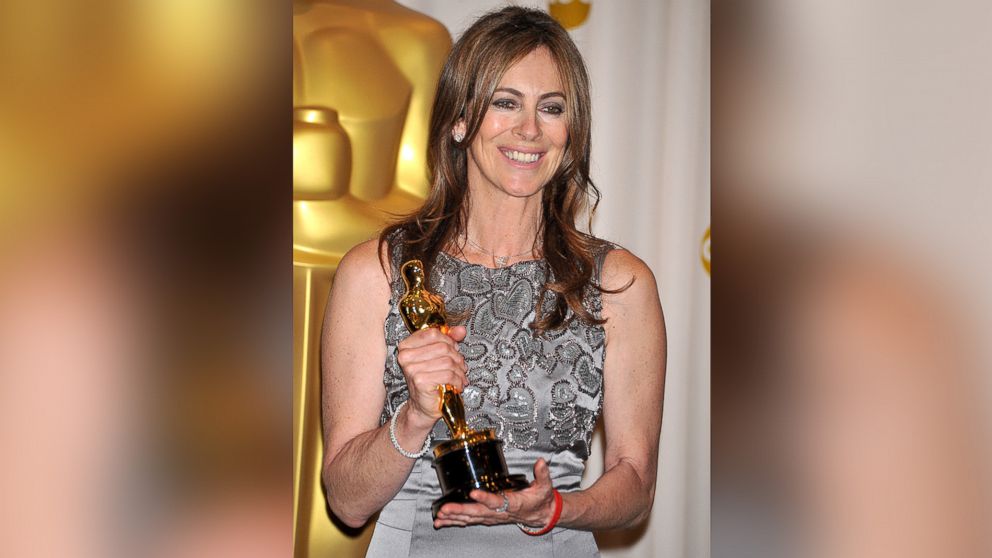 For the films released in 2014, only 3.4 percent of the directors and only 10.8 percent of the screenwriters were women, according to the USC Annenberg report. That breaks down to 28.4 male directors for every female director and 8.3 male screenwriters for every female screenwriter.
April Reign, who created the hashtag #OscarsSoWhite, noted that simply putting women in the director's chair doesn't necessarily mean they'll create women's stories. Still, women's stories deserve to be told, she said.
"It's not as if ... the stories of women are any less important than the stories of men," she told ABC News. "We saw that most strikingly with [this year's Oscar-nominated] 'Hidden Figures,' which was No. 1 two weekends in row at the box office and has received incredible critical acclaim. But it's a story of three women who are fully realized characters and were pivotal to the NASA space program."
It appears that the Academy of Motion Picture Arts and Sciences may be aware of the severity of the problem.
Along with vowing to increase the diversity of its voting membership across races and ethnicities, the Board of Governors promised to double the number of women by 2020.
"The academy can only nominate films that are made," Reign said. "The organizations that need to correct the problem are actually the studio heads, the executives in Hollywood that greenlight the films.
"The academy for its part — now that it is more diverse than in previous years — also has a responsibility to speak up and say, 'Where are our quality members who can be starring in these roles? Let's work with them ... to get these movies made. But the onus still rests with Hollywood to make sure that happens."