Pamela Anderson Opens Up About Her Divorce
Actress talks to Ellen DeGeneres about her divorce from Rick Salomon.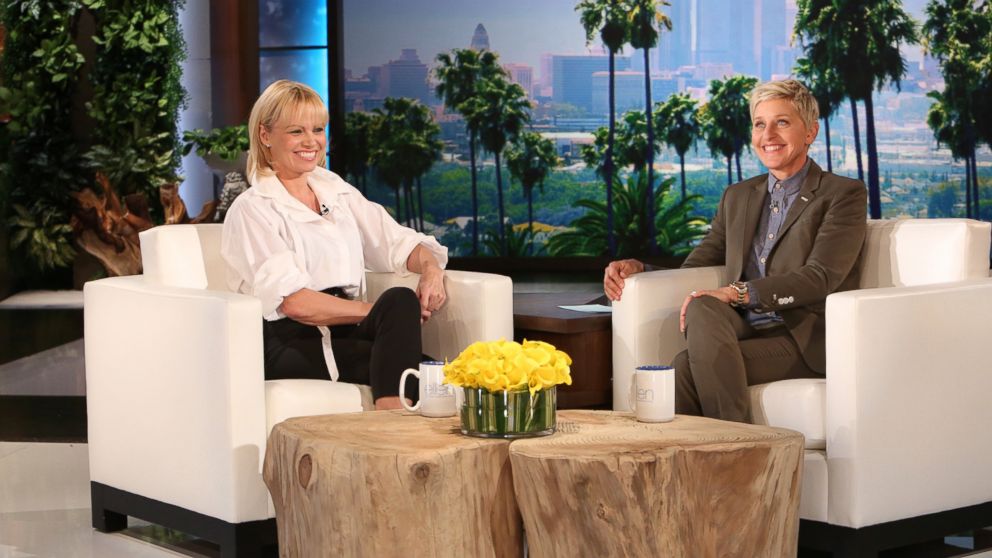 — -- You can't fault Pamela Anderson for trying.
The "Baywatch" alum opened up on "The Ellen DeGeneres Show" about getting divorced from ex Rick Salomon -- for the second time.
"Every time you're here, something different is going on," host Ellen DeGeneres told her on the show airing today. "You remarried someone you were married to before."
"Yep," Anderson said. "And now I'm not married again."
When DeGeneres suggested that it was like putting something bad back into the refrigerator and thinking somehow it would be good the second time.
"I know! I get it. I get the lesson," the 47-year-old actress said. "I do that a lot. ... I keep trying!"
"It's familiarity," DeGeneres offered. "You forget about bad stuff, and then you go back."
Anderson then quipped, "I forget about a lot."
The Playboy Playmate dismissed the idea of seeing "someone new," but said she was opening to the idea of dating and possibly marriage again one day.
"I don't know. Who knows? It's the romantic notion," Anderson said about marrying again. "You never know!"
In the meantime, Anderson's focus is on the two men currently in her life, sons Brandon Lee, 18, and Dylan Lee, 17 from her ex, Mötley Crüe drummer Tommy Lee.
"Brandon goes to university next year," she said, adding, "He's not bad looking! He's gorgeous."
Both are also popular with the ladies and Anderson revealed that they like older women.
"Do you give them dating advice?" DeGeneres asked.
"No," she replied. "They don't give me dating advice, either. They should!"
The proud mom then added, "They're great kids. I'm really fortunate because it could have been a disaster. I mean, they're genetically loaded. And I'm so proud of them. They're such gentlemen, and they're good to their girlfriends and they spoil everybody rotten. And they spoil me rotten! They're just real sweethearts."