Patrick Dempsey on Life After 'Grey's Anatomy': 'I Have Time to Feel and Think'
Patrick Dempsey still thinks about his loyal "Grey's Anatomy" fans.
September 21, 2016, 12:01 PM
— -- Patrick Dempsey is still thinking about his loyal "Grey's Anatomy" fans even though his much-loved character on it, Dr. Derek "McDreamy" Shepherd, is long gone.
Dempsey is now playing Jack Qwant, a love interest of the character played by Renee Zellweger in the new rom-com "Bridget Jones's Baby." He told ABC News why he was drawn to the part.
"I think it was really coming off of the show and certainly the way in which we left the audience. I think people were devastated," said Dempsey. "So this was a nice step moving forward."
Even thought it's been more than a year since Dempsey departed the hit show, to many, he will always be "McDreamy."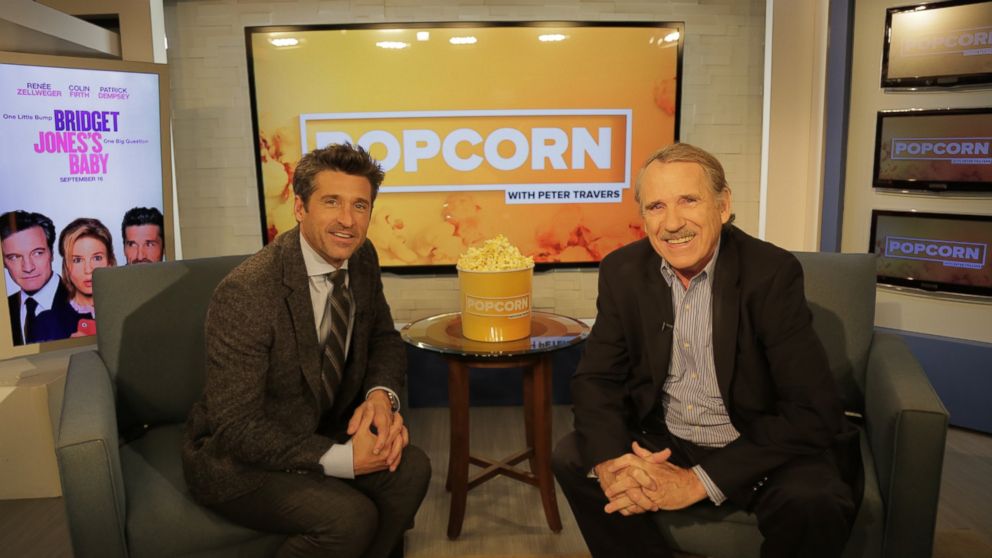 "I'm grateful for that. It's been an incredible platform for me," Dempsey, 50, told Peter Travers during an interview on ABC's "Popcorn With Peter Travers." "And the show has been successful around the world. And to Shonda's [Rhimes'] credit, she's created some great shows with some really iconic characters."
But Dempsey needed a change.
"I think it was just time," he said. "That period had come, and it was time to move on. And there's this seduction of keeping the money and the paycheck and the consistency of having a job. Sometimes creatively you need to move on and emotionally you need to move on, and that's what happened."
Download the all new "Popcorn With Peter Travers" podcast on iTunes, Google Play Music and Stitcher.
Many might argue that love of Dempsey kicked off when he starred in the 1980s classic "Can't Buy Me Love."
"My career's been based on a specific archetype, which is usually the prince base or the romantic lead," he said. "And that's one side of my nature. But there's a lot more for me to explore."
Without the rigorous schedule of taping a weekly TV series, Dempsey finds himself now in a better place.
"I have time to feel and think and be much more thoughtful in the choices I make," he said. "Before, you were on such a treadmill, just trying to keep up. It's like running a marathon. You're just trying to get to the finish line. And that's not to be disrespectful for the opportunity."
For much more, be sure to watch Dempsey's full interview with Travers in the video above.
"Bridget Jones's Baby" is in theaters everywhere.