'Power Rangers' Turns 20! Where Are They Now?
Two decades later, check in with the original cast of the action series.
August 29, 2013, 11:43 AM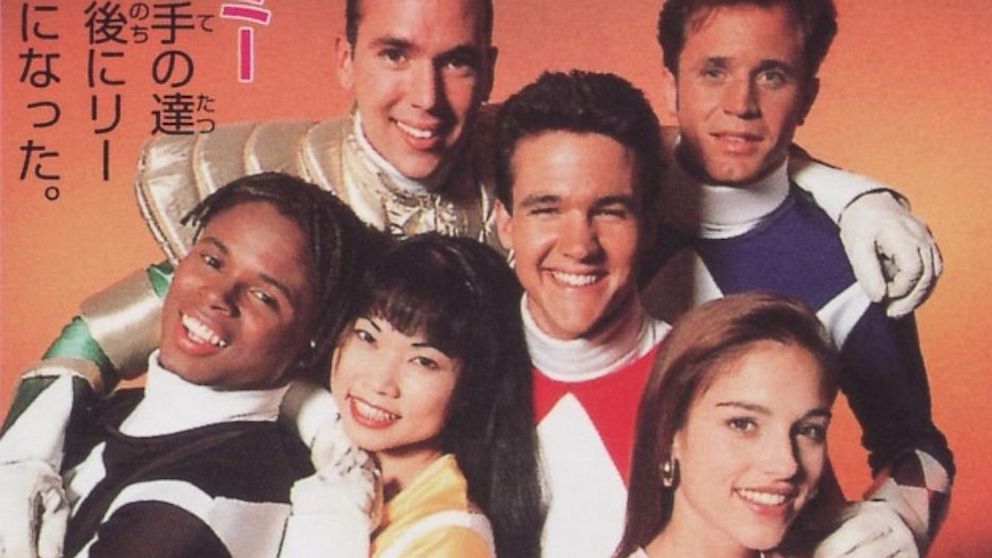 — -- intro: Twenty years ago, "Mighty Morphin Power Rangers," a television series about teenage superheroes, premiered on FOX. The immensely popular live action show launched a franchise, including a feature film, a live tour, video games and a number of spinoffs. But what happened to the original cast? ABC News has the answers.
quicklist: 1title: Austin St. John (Jason Lee Scott, Red Ranger)text: Even before Austin St. John won the role of Jason Lee Scott, the leader of the original team of Power Rangers, he was fascinated by martial arts, including tae-kwon do, judo, kung fu and kickboxing. ""It's a way of life," St. John, 38, said on his website. "I don't do it for sport or hobby." After leaving the series for the first time, he starred in the video "Karate Masters – Beginning Martial Arts For Kids," and co-wrote a book about the practice. According to his biography, though he still teaches martial arts, St. John is currently an EMT paramedic and a firefighter in Washington, D.C.media: 20109766
quicklist: 2title: Walter Emmanuel Jones (Zack Taylor, Black Ranger)text: Walter Emmanuel Jones had been working as a professional dancer when he landed the role of the Black Ranger, though midway through the second season, he was replaced. Still, there were no hard feelings, and Jones returned in 1999 to do voicework for "Power Rangers Lost Galaxy." "The one thing that Power Rangers really did right was they made it so that everybody could identify themselves in some way," he told ABC News earlier this year. "All these different characters, they were all teenagers just like you." After the show, Jones appeared in "Buffy the Vampire Slayer" and "Family Matters," and he had a major role on the short-lived series "Malibu Shores." According to a recent interview in Mune magazine, Jones, now 42, is currently "producing, hosting and directling with and for the SSS4 Company."media: 20109454
quicklist: 3title: David Yost (Billy Cranston, Blue Ranger)text: David Yost, 44, made the Blue Ranger one of the series' most popular characters, so much so that as the credits rolled in his last episode, a tribute was shown. However, in a 2010 interview with No Pink Spandex, Yost, who is gay, said that life on set was hostile. "The reason that I walked off is because I was called 'faggot' one too many times," he said. "I felt like I was continually being told I'm not worthy of where I am because I'm quote-unquote 'a gay person,' and I'm not supposed to be an actor and you can't be a superhero. That's sort of the vibe that I was getting." However, producer Scott Page-Pagtertold TMZ that Yost actually left because producers stopped giving him a bonus. "I don't know why he's [making homophobia claims], but he was the only one no one got along with ... he was a pain in the ass." Now, Yost, who participated in the NoH8 campaign, works as a producer in Los Angeles.media: 20109621
quicklist: 4title: Thuy Trang (Trini Kwan, Yellow Ranger)text: Thuy Trang, the Vietnamese-American actress who originated the role of the Yellow Ranger, left the series with St. John and Jones, with whom she was reportedly close. Afterward, she landed the role of a murderer in "The Crow: City of Angels" and appeared in the film "Spy Hard" alongside Leslie Nielsen. However, her life was tragically cut short when she died in a car accident in 2001 at age 27, according to CNN. Her "Power Rangers" co-stars Amy Jo Johnson, St. John and Jones attended her memorial.media: 20110065
quicklist: 5title: Amy Jo Johnson, (Kimberly Hart, Pink Ranger)text: For seasoned gymnast Amy Jo Johnson, the role of the Pink Ranger was a "great first job," and one that lasted for roughly two years. After leaving the show, she reprised the role in the 1997 film "Turbo: A Power Rangers Movie" before landing the part of Julie Emrick in the WB series "Felicity," which allowed her to show off her singing chops. From there, Johnson, now 42, went on to appear in "Spin City," "E.R." and most recently "Flashpoint." She is also a married mother of one.media: 20109519
quicklist: 6title: Jason David Frank (Tommy Oliver, Green/White Ranger)text: Jason David Frank had one of the longest runs on the series, first as the Green Ranger and later as the White Ranger, before he finally left in 1997. However, he's since reprised the role several times, and in a new interview in Complex magazine, he said he's hoping to make a PG-13 Green Ranger movie. Also an MMA fighter, he told the magazine that he's also getting into reality TV. "There are a lot of other things in the works right now. I'm doing a reality TV show called 'This Is My Morphin Life,' and I've shot about six episodes. There's a lot of interest in this. We're actually going to be shooting some stuff soon ... and, one way or another, it's going to happen."media: 20109590