— -- Prince Harry clowned around with his 2-year-old seatmate while watching a men's sitting volleyball match at the Invictus Games Wednesday night.
Harry, 33, showed off his humorous side while playing with Emily Henson, the daughter of Dave Henson, a Paralympic athlete who lost both of his legs in an IED explosion in Afghanistan in 2011.
Henson, a good friend of Prince Harry's, was the captain of the U.K. Invictus Games team in 2014.
Emily dipped her hand into Harry's popcorn bucket while he chatted at the match, stealing a few kernels right from under the nose of the fifth in line to the British throne.
Harry was seen exchanging funny faces and laughs with Henson's daughter throughout the event.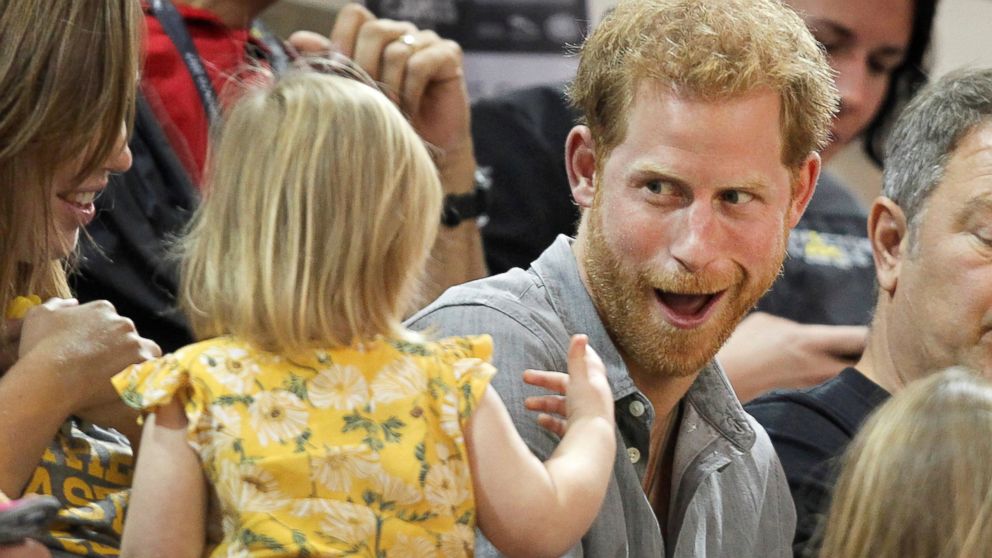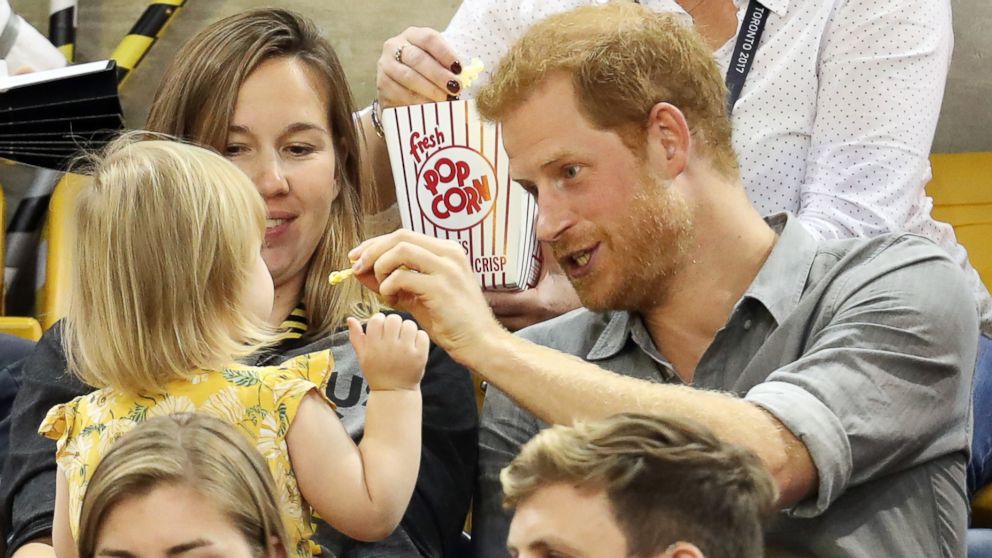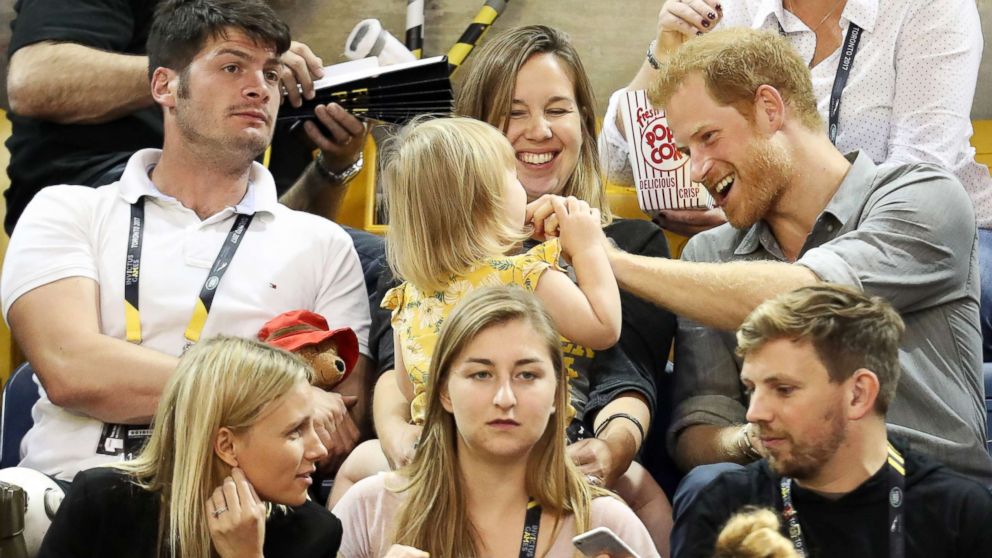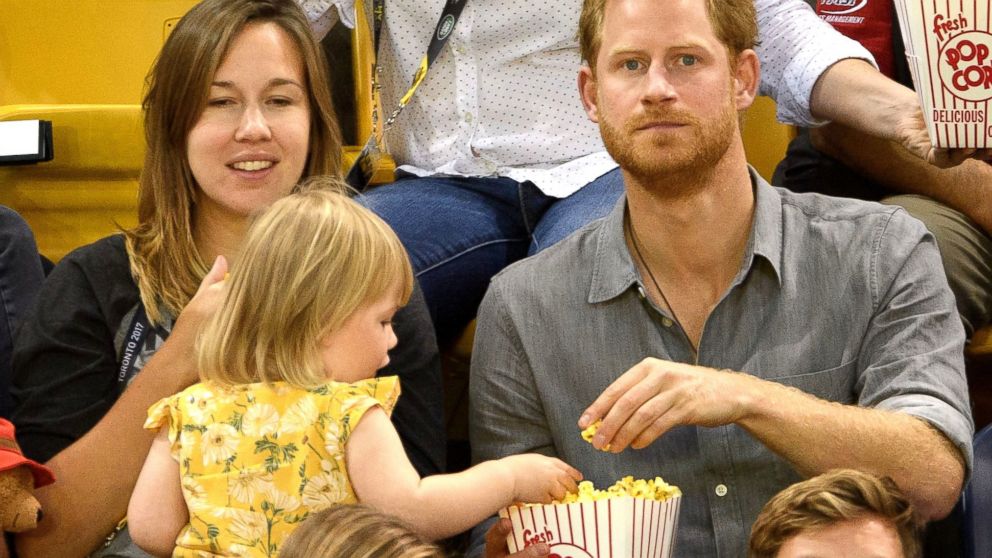 Harry has made no secret of his desire to have children. He told "Good Morning America" co-anchor Robin Roberts at least year's Invictus Games that he "can't wait for the day" he has children of his own and hopes he is a "fun uncle" to his nephew, Prince George, and niece, Princess Charlotte.
"I adore kids," Harry said in the 2016 interview. "I enjoy everything that they bring to the party. They just say what they think."
The sitting volleyball match was just one stop in a busy week for Harry at the Invictus Games, the Paralympic-style sporting event he founded in 2014 for wounded service members.
While meeting with Paralympic cyclists on Tuesday, Harry was asked by a U.S. athlete about his girlfriend, American actress Meghan Markle.
"She loves it. She's loving the games," Harry told U.S. Air Force Master Sgt. Kyle Burnett.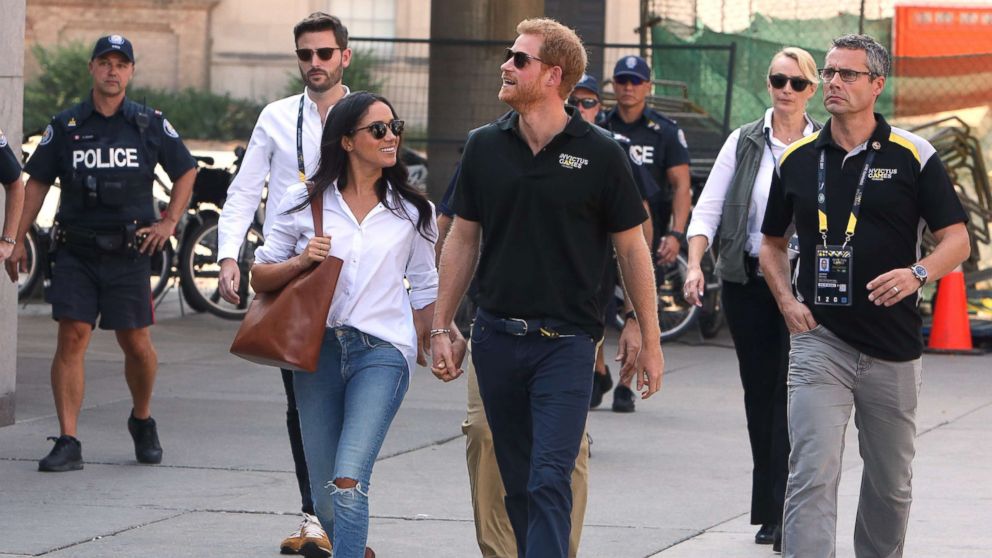 Markle, 36, who lives in Toronto while filming the television show "Suits," made her first appearance at an official royal engagement when she attended last weekend's opening ceremony. Markle sat a few rows away from Harry with a mutual friend who reportedly introduced the couple last summer.
Markle appeared on Monday with Harry at the games in their first joint public appearance to watch the wheelchair tennis competition.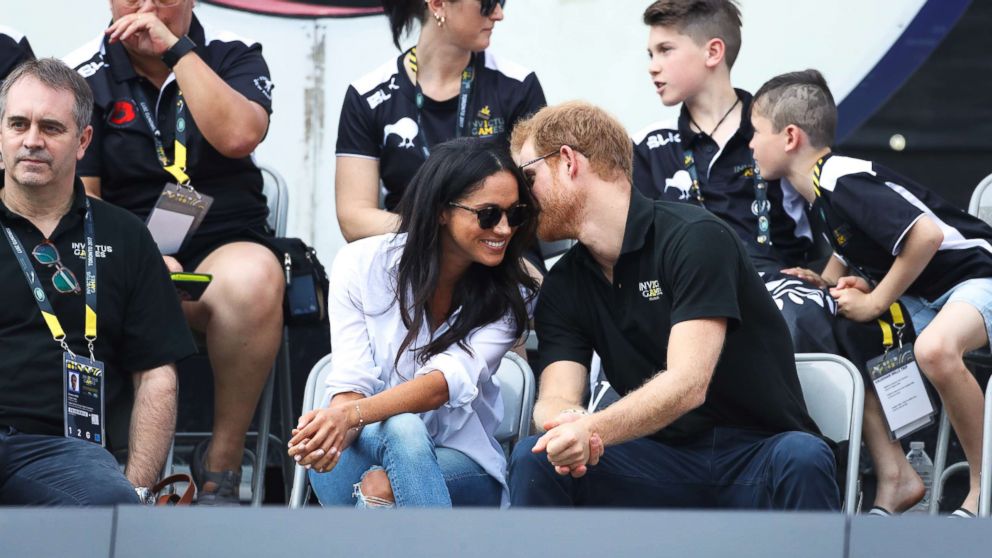 The couple arrived at the event holding hands and sat next to each other as they cheered on the athletes.
The weeklong Invictus Games will conclude Saturday with a closing ceremony featuring Bruce Springsteen, Bryan Adams, Kelly Clarkson and more.