— -- Prince Harry paid tribute to his late mother, Diana Princess of Wales, in a speech urging people to carry on her fight against land mines.
Harry, who is royal patron of the Halo Trust, an anti-land-mine charity his mother also supported, called on world leaders Tuesday to rid the world of land mines by 2025. Harry made the highly emotional plea to mark International Mine Awareness Day.
"Twenty years ago, in the last months of her life, my mother campaigned to draw attention to the horrific and indiscriminate impact of land mines," Harry, 32, said during a reception at Kensington Palace on behalf of the Mines Advisory Group (MAG) and the Halo Trust.
Just months before her death in 1997, Diana heroically walked through an Angola minefield being cleared by the Halo Trust to call for an international ban on the devices. This year marks the 20th anniversary of both that walk and the Anti-Personnel Mine Ban Treaty signed in Ottawa by 122 countries.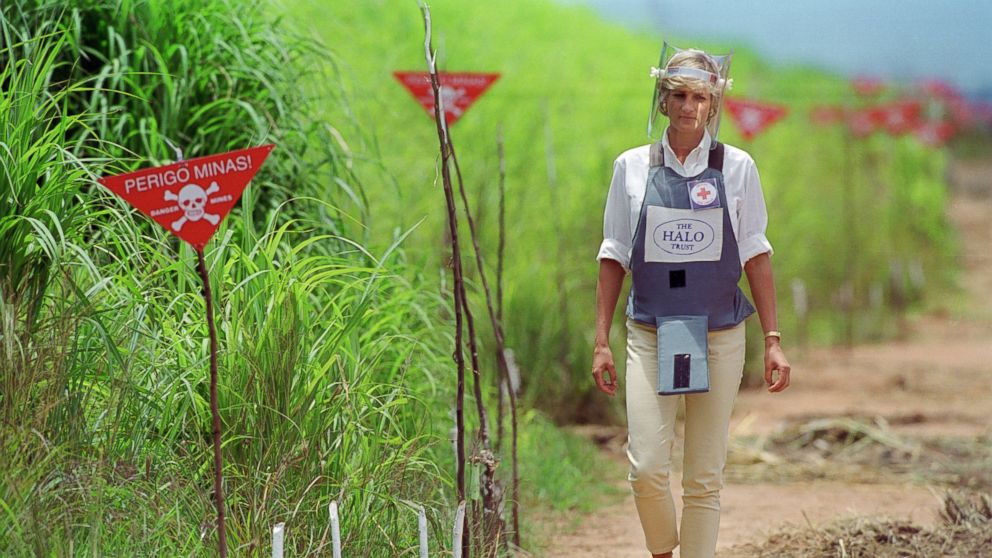 Harry acknowledged the controversy surrounding his mother's historic visit to the minefield in his speech.
"At the time, the attention my mother brought to this issue wasn't universally popular. Some believed she had stepped over the line into the arena of political campaigning," he said. "But for her this wasn't about politics, it was about people."
Harry implored people to act and reminded them that there is still much work to be done.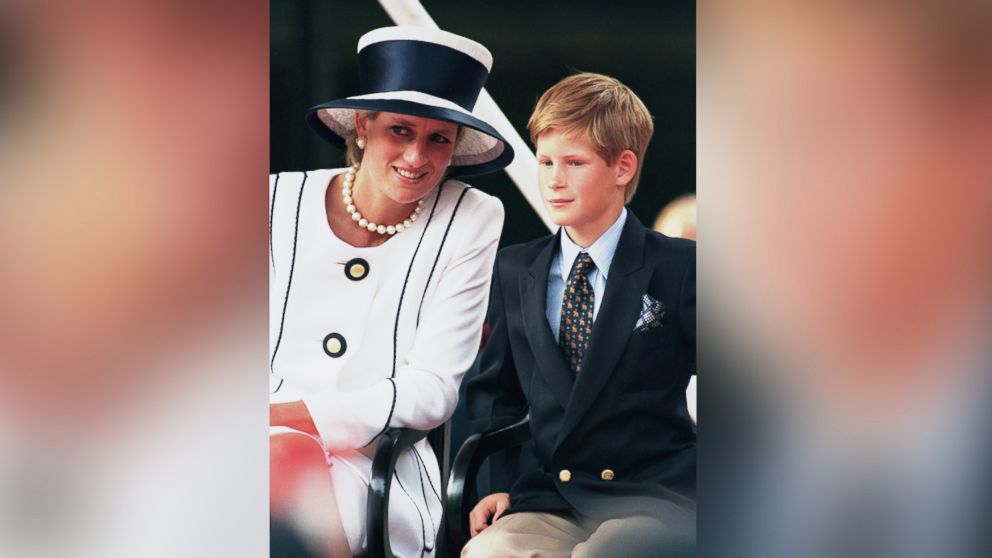 "She was an advocate for all those who she felt needed her voice most, whether it be marginalized men dying of AIDs in East London, ostracized sufferers of leprosy in India, or the teenage girl who had lost her leg to a land mine in Angola," Harry said of Diana, who died at the age of 36. "She knew she had a big spotlight to shine, and she used it to bring attention on the people that others had forgotten, ignored or were too afraid to support."
Harry followed in his mother's footsteps by visiting Angola in 2013 and Mozambique in 2010.
"My mother had been shocked and appalled by the impact that land mines were having on incredibly vulnerable people and on children in particular," he said. "She did not understand why more people were not willing to address the cause of so much suffering."
He continued, "She heard how people in these communities lived in constant fear that each step may be their last. She met with those who had suffered life changing injuries as a result of anti-personnel mines. She listened to their stories and helped share them with the world."
Both Harry and his older brother, Prince William, 34, have sought to remind the world of their mother's immense contribution to society and the many charitable projects she championed as they commemorate the 20th anniversary of the tragic car accident that took her life.
A Kensington Palace spokesman said of Tuesday's speech, "In the year marking the 20th anniversary of the princess' death, Prince Harry is pleased to have this moment to recognize the significant contribution his mother made in this field."