— -- Prince Harry, fifth in line to the British throne, is engaged to American actress Meghan Markle, setting her on the path to become the first biracial princess in the British royal family.
Clarence House, the office of Harry's father, Prince Charles, made the announcement today.
"His Royal Highness the Prince of Wales is delighted to announce the engagement of Prince Harry to Ms. Meghan Markle. The wedding will take place in spring 2018. Further details about the wedding day will be announced in due course," the statement said.
"His Royal Highness and Ms. Markle became engaged in London earlier this month. Prince Harry has informed Her Majesty the Queen and other close members of his family. Prince Harry has also sought and received the blessing of Ms. Markle's parents. The couple will live in Nottingham Cottage at Kensington Palace."
Harry, 33, and Markle, 36, made their first public appearance together as an engaged couple today.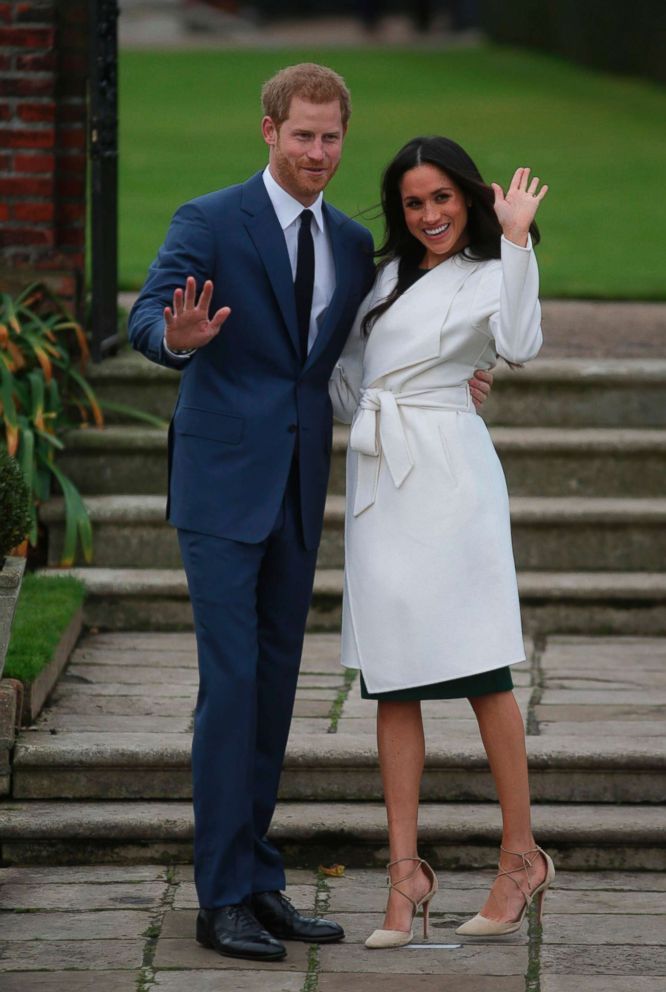 They briefly spoke to reporters at the Kensington Palace memorial sunken garden, which was dedicated this year to Harry's mother, Princess Diana, for the 20th anniversary of her death.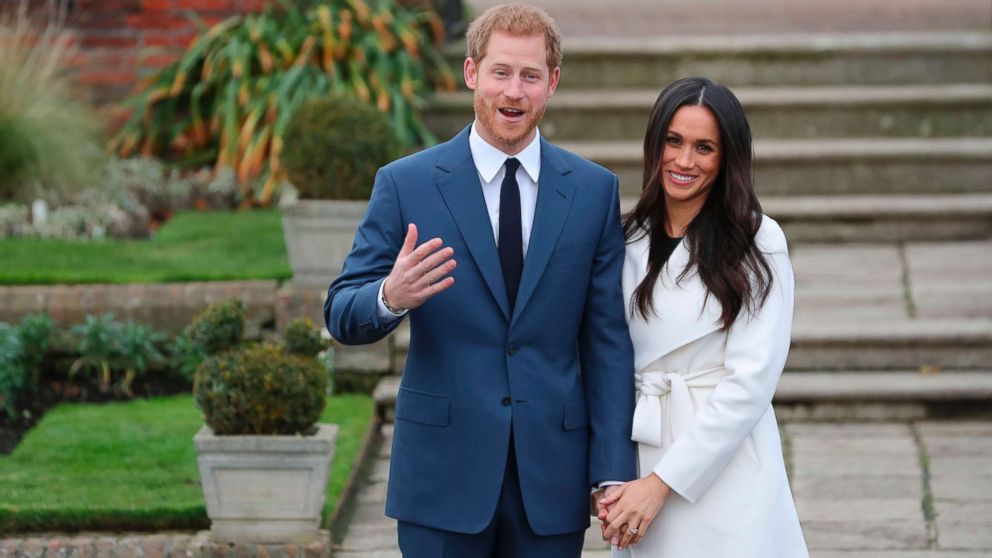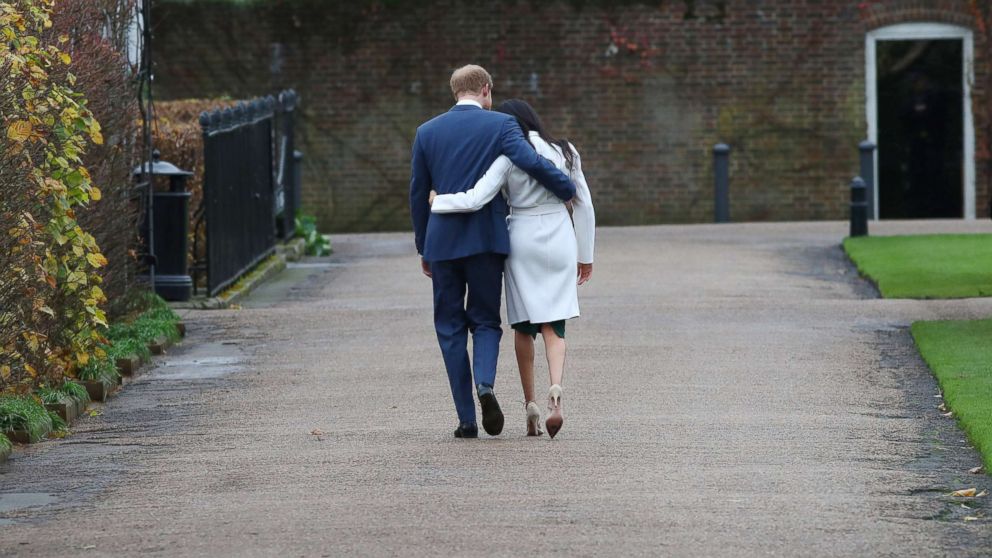 Harry said he knew Markle was the one "the very first time we met."
The world got a first look at Markle's custom gold engagement ring, which was designed by Harry. The ring features a trio of diamonds, with the center stone from Botswana, which holds special significance for Harry and where the couple has spent time together. The ring is flanked by two diamonds from the personal collection of Diana.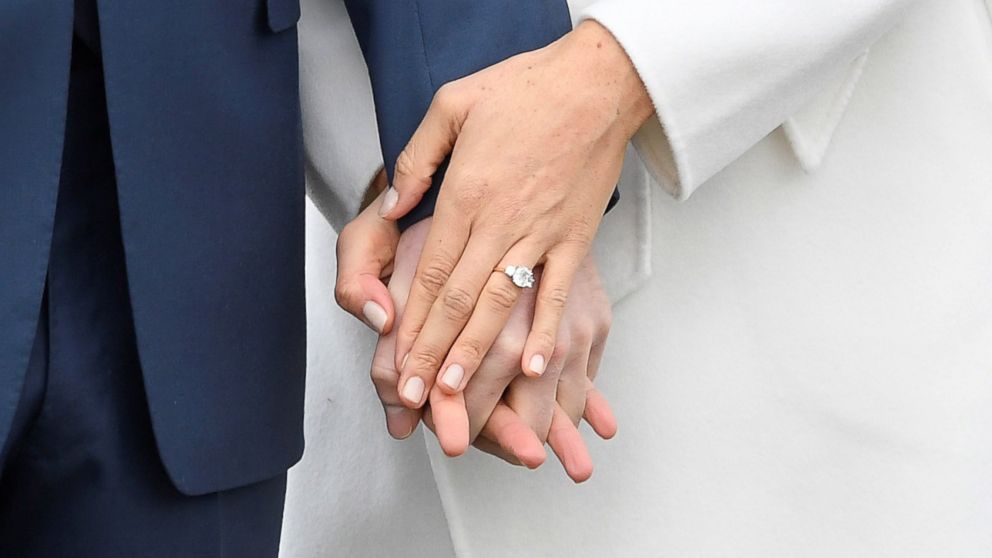 Markle told reporters the proposal was "romantic" and she is "so happy."
Harry had to obtain permission from his grandmother Queen Elizabeth II in order to propose to Markle. According to the Perth Agreement of 2011, a British law on succession, the first six people in line to the throne need the sovereign's permission to marry.
"Prince Harry is very close to his grandmother. He was very keen to make sure that Meghan met [the queen] and that they got to know each other before an announcement was made," said Victoria Murphy, ABC News' royal contributor and The Daily Mirror's royal correspondent. "However, the queen has made a statement today as well to say that she is absolutely delighted, along with Prince Philip, and so the whole family really is really excited and very much behind this relationship."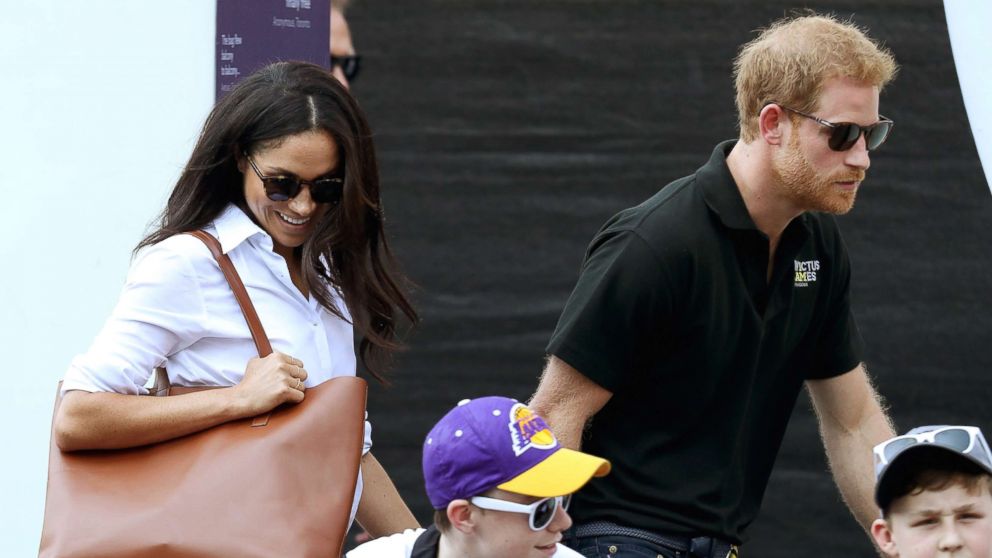 Kensington Palace issued a statement on behalf of Markle's parents, Thomas Markle and Doria Ragland, who wished the couple "a lifetime of happiness."
"Our daughter has always been a kind and loving person. To see her union with Harry, who shares the same qualities, is a source of great joy for us as parents," the statement said. "We wish them a lifetime of happiness and are very excited for their future together."
Markle is a divorcee whose first marriage, to film producer Trevor Engelson, ended in 2013.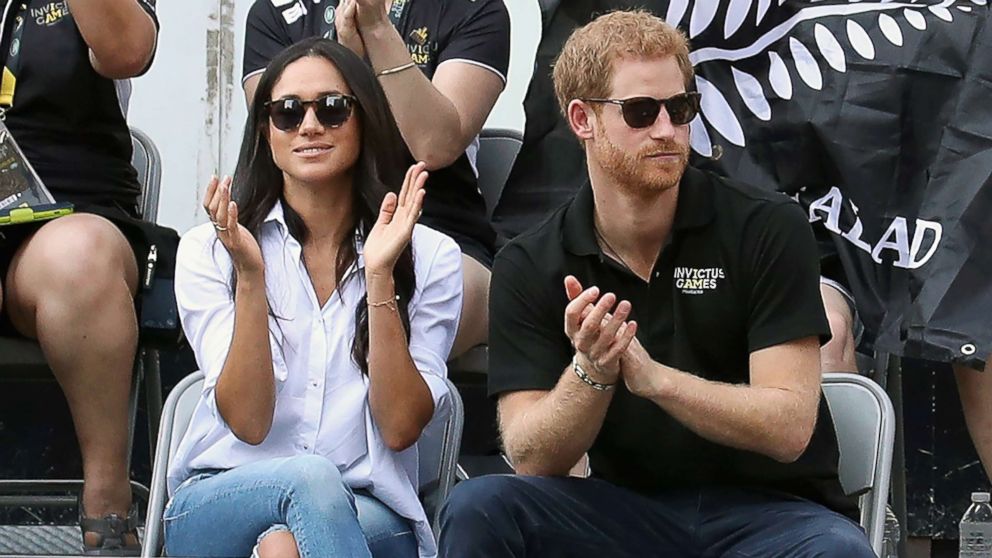 Harry's marriage to Markle will mean that both children of Charles and Diana are wed. William and Kate, the Duke and Duchess of Cambridge, married in 2011 at Westminster Abbey.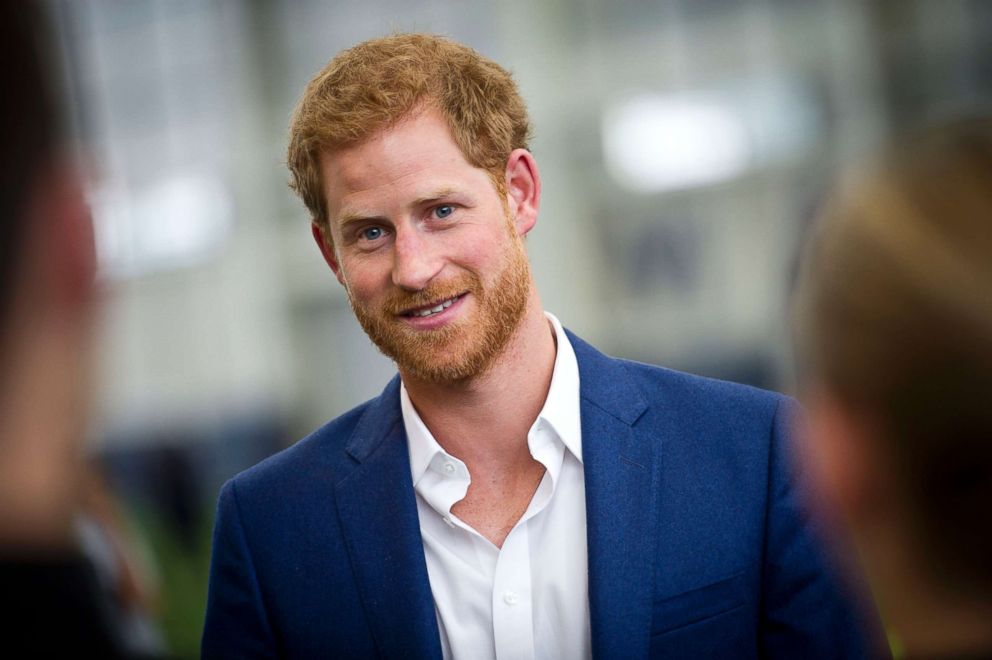 Harry and Markle could take the titles of the Duke and Duchess of Sussex or the Duke and Duchess of Buckingham upon marriage. Elizabeth would make the designation, as she did with giving the titles of the Duke and Duchess of Cambridge to William and Kate.
The palace will ease Markle into official royal life, as was done with Kate, according to Murphy. Markle will likely make a few appearances with Harry before their spring wedding and then, like Kate, take on her own charitable causes.
"It can be pretty daunting marrying into the royal family ... It can be a bit like a kind of cage or gilded cage, with all eyes on you," Murphy said. "When she marries Harry, she will be expected to carry out official duties. She will be expected to be a working member of the royal family, taking on charities, attending events, supporting the queen ... We already know that Meghan had a lot of charitable interest. She's done work with U.N. women. She's done work with World Vision. So those are things she might want to bring in there as she grows her role in the royal family."
'We're two people who are really happy and in love'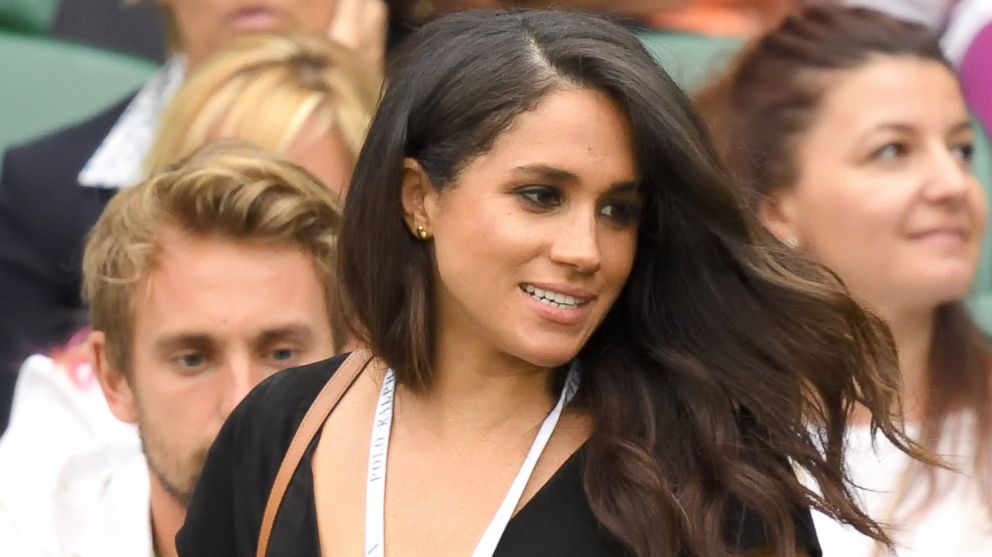 Markle first publicly declared her love for Harry when she appeared on the October issue of Vanity Fair magazine.
"I can tell you that at the end of the day, I think it's really simple," Markle, who starred on the TV show "Suits" while dating Harry, told the magazine. "We're two people who are really happy and in love."
After Markle decided to shut down her lifestyle blog, The Tig, and discontinue her clothing line with a Canadian retail chain last spring, royal watchers began to speculate that her relationship with Harry had become serious. Markle, who had been extremely active on social media, scaled back her presence online.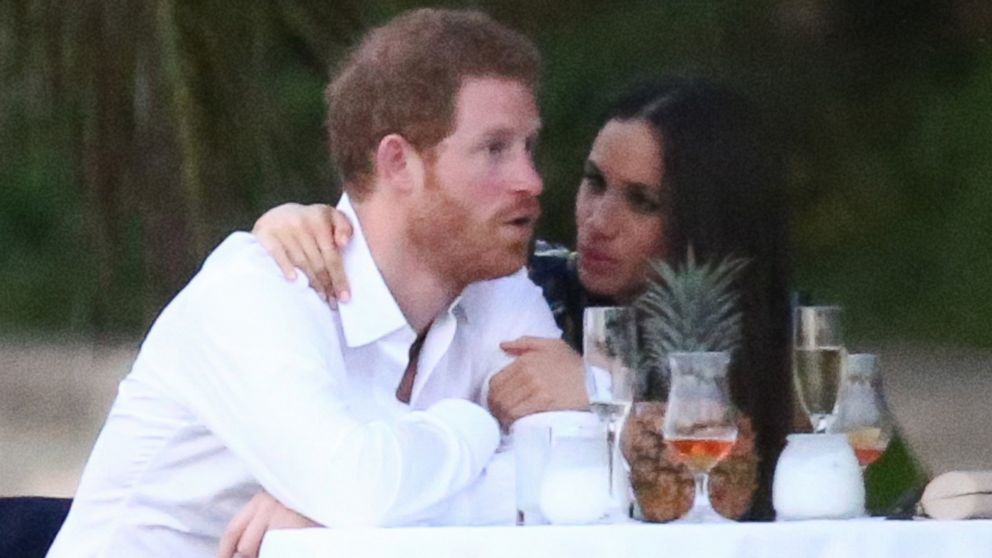 Markle, a Northwestern University graduate, is a humanitarian ambassador for the charity World Vision. Her shared interest in charitable endeavors with Harry, who is called "the prince of hearts" for his humanitarian work, reportedly helped the couple bond and fall in love.
Harry and Markle's relationship was confirmed by Kensington Palace in November 2016 when the palace issued an unprecedented statement that Harry would not tolerate "harassment and abuse" of her.
Of the coverage of Markle, Kensington Palace wrote, "Some of this has been very public — the smear on the front page of a national newspaper; the racial undertones of comment pieces; and the outright sexism and racism of social media trolls and web article comments."
Ragland, a Los Angeles–based social worker and yoga instructor, is African-American. Thomas Markle, an Emmy Award-winning lighting director, is white.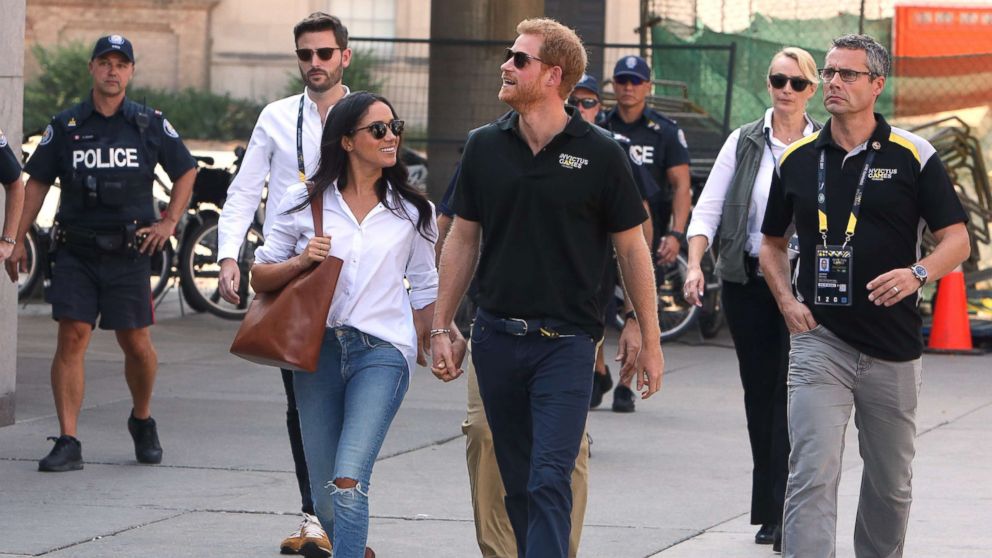 A royal love story
The couple met through mutual friends at Soho House in London in July 2016 and quickly became inseparable, spending time at Harry's Nottingham cottage on the grounds of Kensington Palace and in Toronto, where "Suits" is filmed.
Harry and Markle were photographed for the first time together in December 2016, on their way to see a play in London's West End. They traveled to Norway in early 2017 to see the Northern Lights and to Jamaica in March 2017 for the wedding of Tom Inskip, a friend of Harry's from his days at Eton.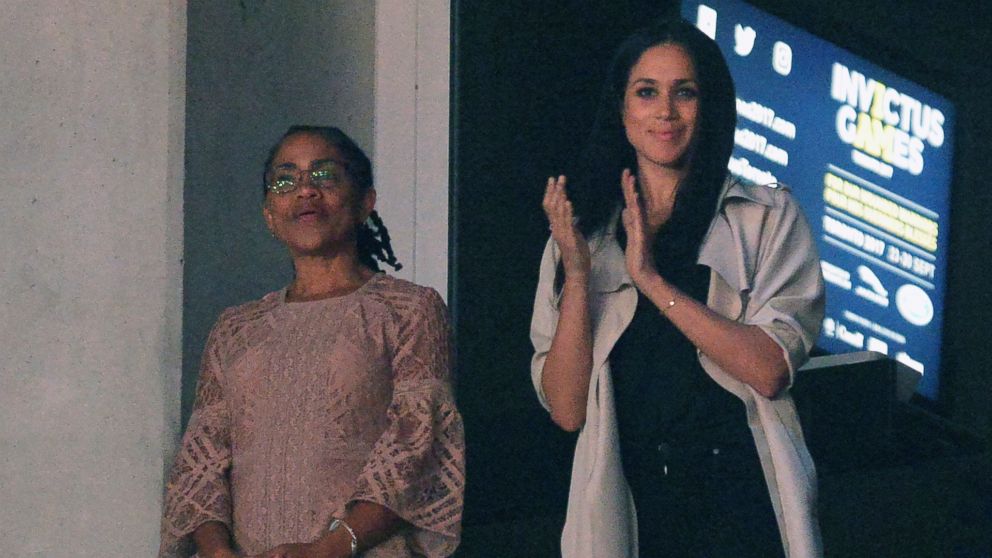 Markle was Harry's date to Pippa Middleton's and James Matthews' May 2017 wedding reception at the Bucklebury home of Middleton's parents, Carole and Michael Middleton. That invitation was notable because it was the first time Harry invited Markle to join him at an event with William and Kate and their two children, Prince George, 4, and Princess Charlotte, 2.
In August 2017, Harry and Markle traveled to Africa together on a three-week holiday to celebrate Markle's 36th birthday in Botswana before a romantic visit to Victoria Falls.
Markle made her first official appearance at a royal engagement as Harry's girlfriend in September, when she sat a few rows from Harry at the opening ceremony for the Invictus Games, a Paralympic-style competition founded by Harry for wounded service members.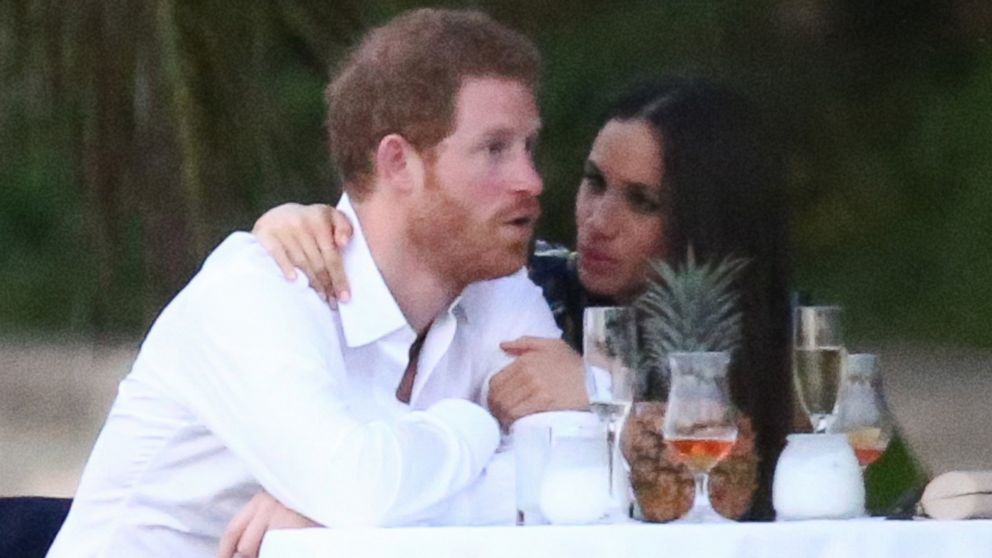 Harry and Markle held hands at an Invictus wheelchair tennis competition, in a carefully choreographed public coming out for the couple.
Ragland joined the couple at the Invictus Games' closing ceremony. Royal watchers pointed to her inclusion at such a high-profile event as a sign that an engagement was no longer a matter of if but when.