— -- Meghan Markle showed support for her boyfriend, Prince Harry, tonight attending the opening ceremony of the 2017 Invictus Games in Toronto.
Markle, 36, watched the opening ceremony from the Air Canada Centre seated with Markus Anderson, who reportedly introduced the couple a year ago.
Prince Harry was seated several rows away with various foreign dignitaries including U.S. first lady Melania Trump and Canadian Prime Minister Justin Trudeau.
Markle's appearance with Harry, their first together at an official royal engagement, is another indication that an engagement announcement is likely.
The games' opening ceremony kicked off with a parade of the 550 competitors from 17 nations. Canadian singer Sarah McLachlan, the Tenors and other artists were on hand to entertain the crowd.
The competitors are all active duty and veteran service members who "have become ill or injured during or as a direct consequence of their service," according to the Invictus foundation website. The motto of Invictus, which means unconquered, is: "I am the master of my fate, I am the captain of my soul."
Earlier in the day Prince Harry held bilateral meetings with Melania Trump, Trudeau and Canadian Governor General David Johnston, whom he told that Canada has become a "home away from home." Markle and Harry have conducted their transatlantic relationship between London and Toronto, where Markle, a California native, lives while filming the television show "Suits." The selection of Toronto as the 2017 host city was made before Harry started his relationship with the actress.
Trump, who is leading the U.S. delegation to the Invictus Games on her first solo foreign trip abroad, spoke to the U.S. athletes, thanking them for their service and encouraging them.
"You have given so much for your country. You truly are our heroes," she said. "On behalf of my husband and our entire country, I want to thank you and your families for all you have sacrificed to keep us safe. I also want to wish you good luck but I know you won't need it in these games. Take that fighting spirit that I know you have and bring home the gold."
Harry started his day making a stop at Canada's largest mental health and addiction hospital, meeting with medical personnel to discuss PTSD, depression and "invisible injuries" like mental illness, which veterans often struggle with when they return from service.
The fifth in line also stopped by the Pan Am Centre to support many of the athletes who were getting in last-day training sessions before the Games begin.
Prince Harry went for a spin at the Jaguar Land Rover Driving Challenge, one of the sponsors of the games, riding shotgun with some of his littlest fans including 5-year-old Daimyb Gommers, whose father is participating for the Netherlands in the Games.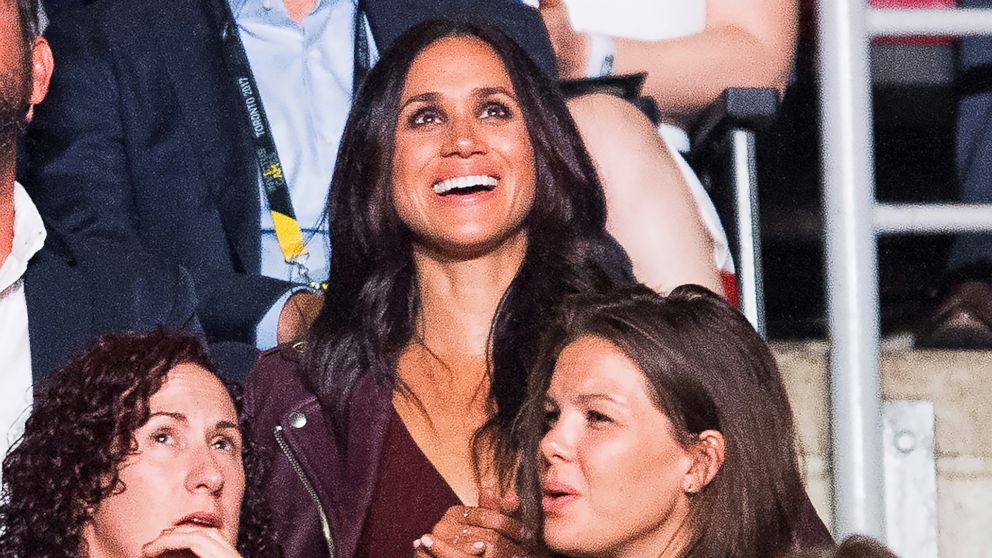 Harry founded the Invictus Games in 2014 to raise awareness about the challenges wounded service members face and allow them to compete internationally against other soldiers with whom they served.
"Invictus is about the dedication of the men and women who served their countries, confronted hardship, and refused to be defined by their injuries," he said during the opening ceremony. "I hope you're ready to see courage and determination that will inspire you to power through the challenges in your own life."
The sporting event has become a deeply personal mission for Harry, who was known as Capt. Wales during his 10 years in the British Army. He has previously hosted the games in London and Orlando.
"Don't forget that you are proving to the world that anything is possible. You are Invictus," the prince said tonight.
Markle discusses relationship with Harry
Markle made a splash appearing on the front cover of the October issue of Vanity Fair. In the cover story, Markle declared her love for Harry.
"I can tell you that at the end of the day, I think it's really simple," Markle told the magazine. "We're two people who are really happy and in love."
ABC News' royal contributor Victoria Murphy said the article "shows the strength" of Harry's and Markle's one-year relationship.
"She would have had permission from Kensington Palace to give the [Vanity Fair] interview," Murphy said. "It definitely shows the strength of their relationship and her confidence in their love."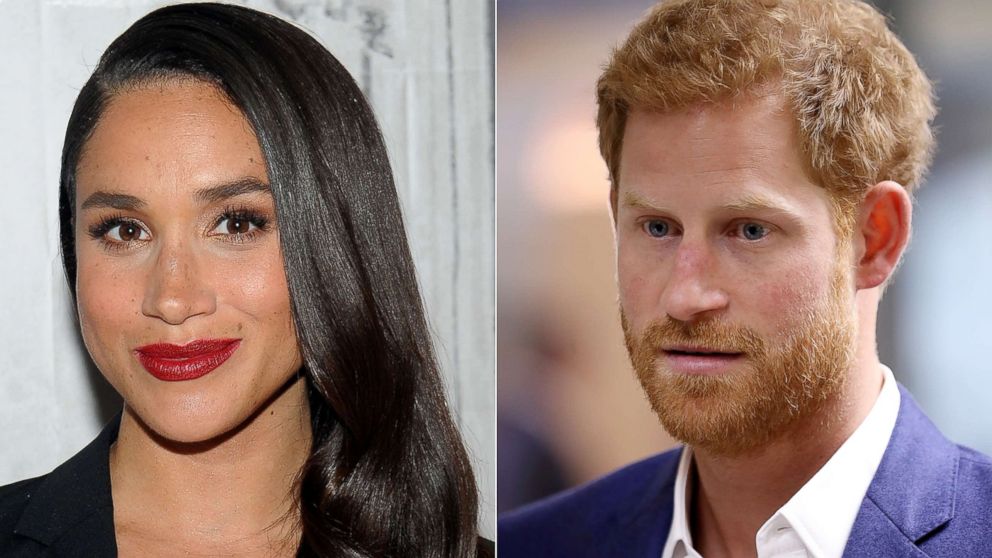 Last month the couple traveled to Africa together on a three-week trip to celebrate Markle's 36th birthday.
Harry has been publicly supported by his girlfriends in the past -- Chelsy Davy sat with Harry at the 10th anniversary concert for his late mother, Princess Diana, and Cressida Bonas attended an Invictus Games concert in London -- but there is more to his relationship with Markle, according to royal experts.
"This is a public coming out of sorts," Murphy said of Markle's Invictus Games appearance with Harry before they are officially engaged.
The couple has maintained a transatlantic relationship, traveling between London, where Harry lives at Kensington Palace, and Toronto.
The couple was spotted attending the wedding of one of Harry's closest childhood friends in Jamaica in March, and attended the wedding reception for Kate's sister, Pippa Middleton, and her now-husband James Matthews, in May.
Markle and Harry's romance was confirmed by Kensington Palace in November 2016 when an unprecedented statement was issued lambasting the "abuse and harassment" of Markle by some members of the press.