— -- Prince Harry and Meghan Markle arrived holding hands at the Invictus Games Monday afternoon and cheered on athletes in the wheelchair tennis competition.
Harry, 33, and Markle, 36, arrived to a wheelchair tennis match between New Zealand and Australia flanked by members of their security team.
The couple chatted with children and family members watching the match, while also laughing, smiling and whispering to each other.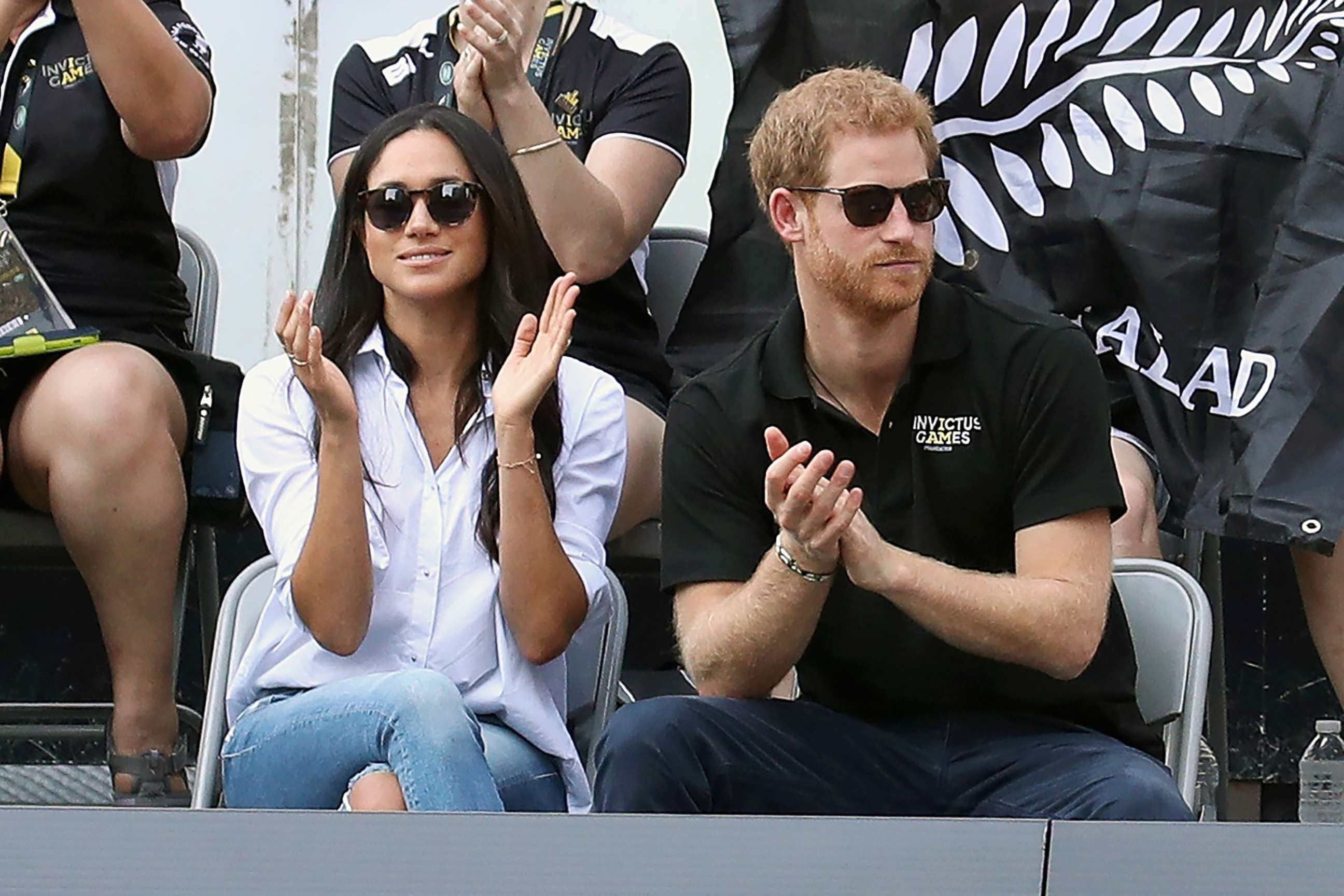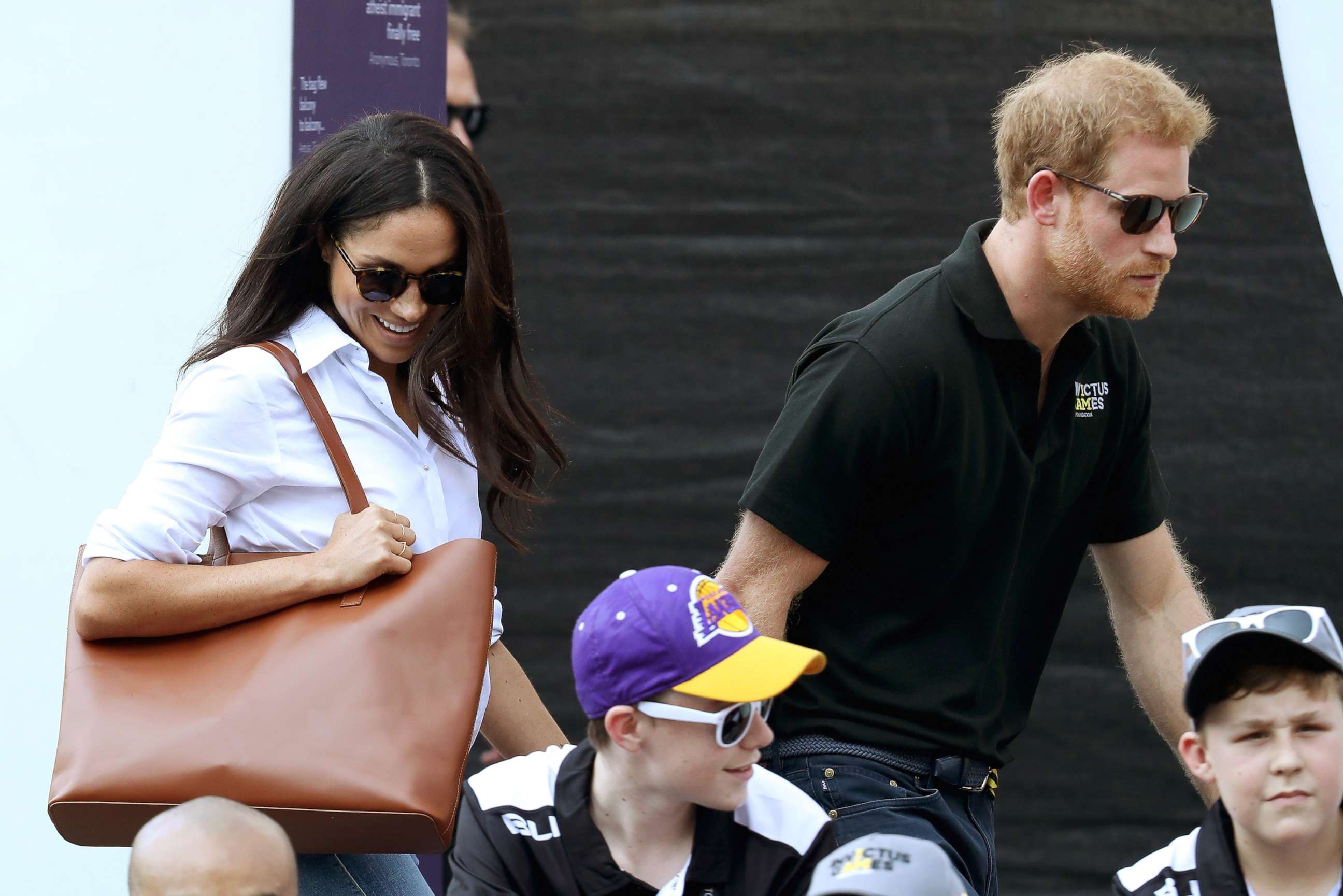 The Invictus Games, a competition for wounded service members that was founded by Harry in 2014, has been a public coming out of sorts for Harry and his girlfriend of one year. Harry and Markle, an American actress, were introduced by friends last summer in London.
Markle, who lives in Toronto while filming "Suits," attended the opening ceremony of the games on Saturday, her first official public royal engagement with Harry.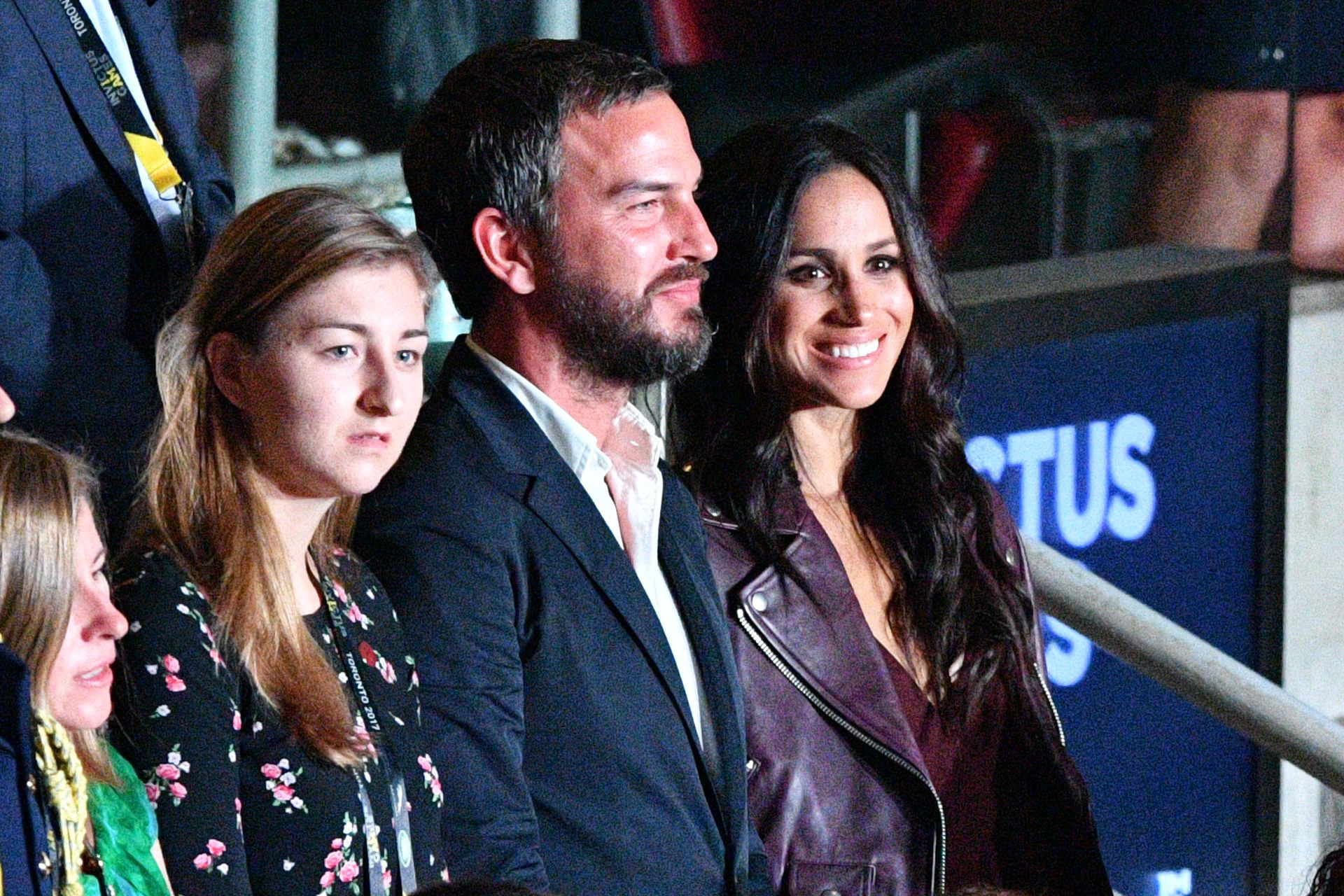 She sat with Markus Anderson, the mutual friend who reportedly introduced the couple, while Harry was seated several rows away with various foreign dignitaries including U.S. first lady Melania Trump and Canadian Prime Minister Justin Trudeau.
Markle's appearances with Harry at the games have furthered speculation that an engagement is imminent.
The Invictus Games are a deeply personal mission for Harry, who founded the Paralympic-style competition to raise awareness about the challenges wounded service members face and allow them to compete internationally against other soldiers with whom they served.
"Invictus is about the dedication of the men and women who served their countries, confronted hardship, and refused to be defined by their injuries," he said during the opening ceremony. "I hope you're ready to see courage and determination that will inspire you to power through the challenges in your own life."
Harry, who was known as Capt. Wales during his 10 years in the British Army, previously hosted the games in London and Orlando.
Markle first publicly declared her love for Harry when she appeared on the October issue of Vanity Fair.
"I can tell you that at the end of the day, I think it's really simple," Markle told the magazine. "We're two people who are really happy and in love."
ABC News' royal contributor Victoria Murphy said the article "shows the strength" of Harry's and Markle's relationship.
"She would have had permission from Kensington Palace to give the [Vanity Fair] interview," Murphy said. "It definitely shows the strength of their relationship and her confidence in their love."
Last month the couple traveled to Africa together on a three-week trip to celebrate Markle's 36th birthday.
The couple has maintained a transatlantic relationship, traveling between London, where Harry lives at Kensington Palace, and Toronto.
The couple was spotted attending the wedding of one of Harry's closest childhood friends in Jamaica in March, and attended the wedding reception for Kate's sister, Pippa Middleton, and her now-husband James Matthews, in May.