— -- Princess Kate may be the queen of recycling her old outfits, but she's also paying homage to royal tradition by dressing her children in hand-me-downs from their father, Prince William, and now their uncle, Prince Harry.
On Monday, Princess Charlotte was color-coordinated with her mother in a red and white floral dress, the colors of Poland's national flag, in a diplomatic nod to their hosts. The shiny, red buckled shoes that Charlotte was wearing are the same pair worn by Prince Harry at the same age in 1986 more than 30 years ago.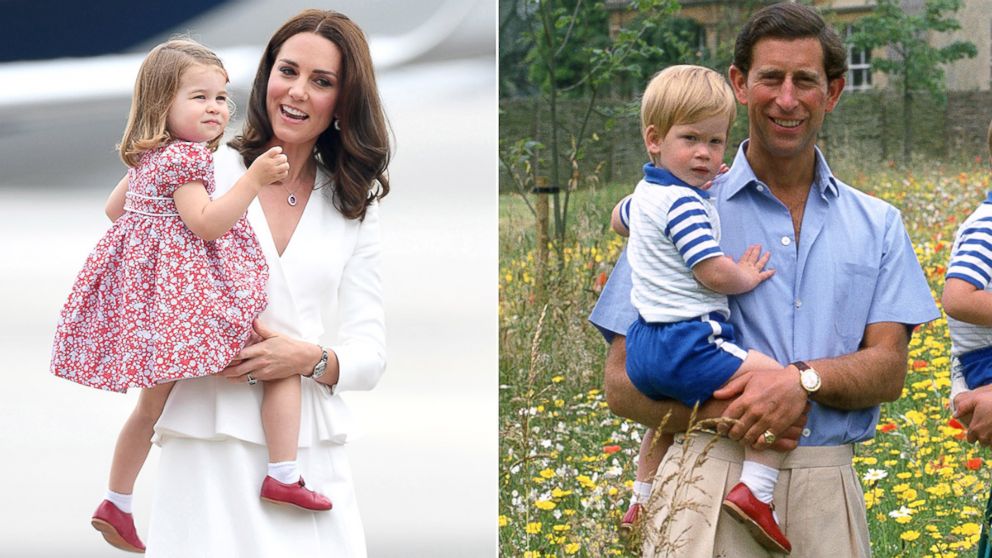 Looking through old albums is nothing new for Princess Kate. On their royal tour in Canada, Charlotte was kept warm while attending a children's party at the Government House by wearing the same sweater that George first wore to meet his baby sister at the hospital.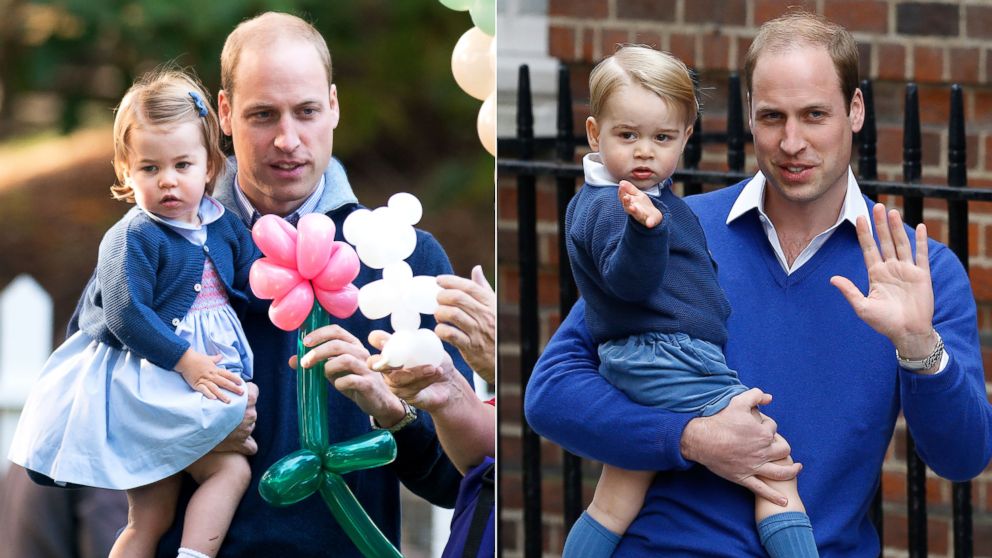 Prince George's red Rachel Riley shorts set he wore to Princess Charlotte's christening in Sandringham looks nearly identical to a similar outfit Prince William wore when he was taken to see his younger brother, Prince Harry, in the hospital for the first time in 1984.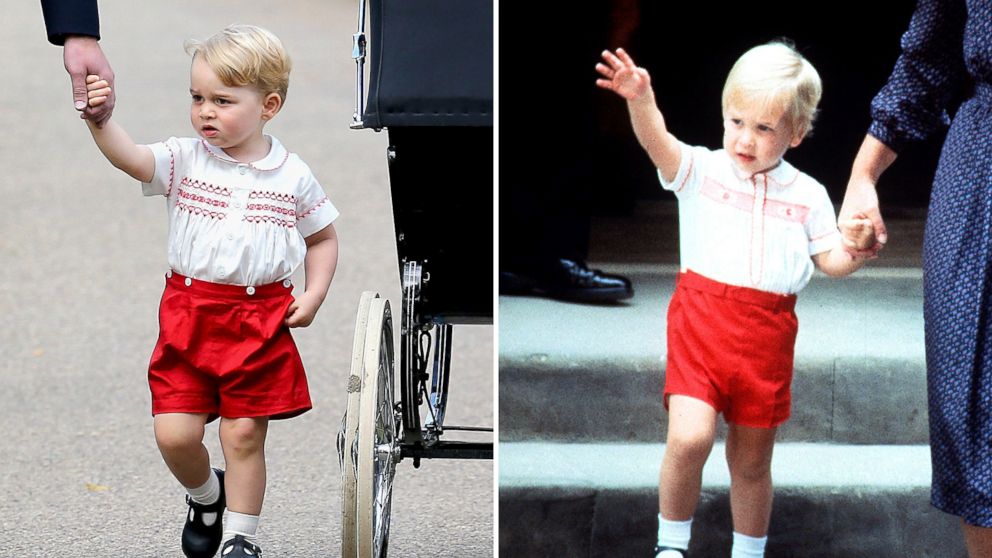 George also wore the same outfit as his father for his first Buckingham Palace balcony appearance during Trooping the Colour, celebrating the birthday of George's great-grandmother, the queen. In a throwback photo, Prince Charles can be seen holding William in the same romper.