Proof Quentin Tarantino and Uma Thurman are More Than Just Friends
See what the couple did.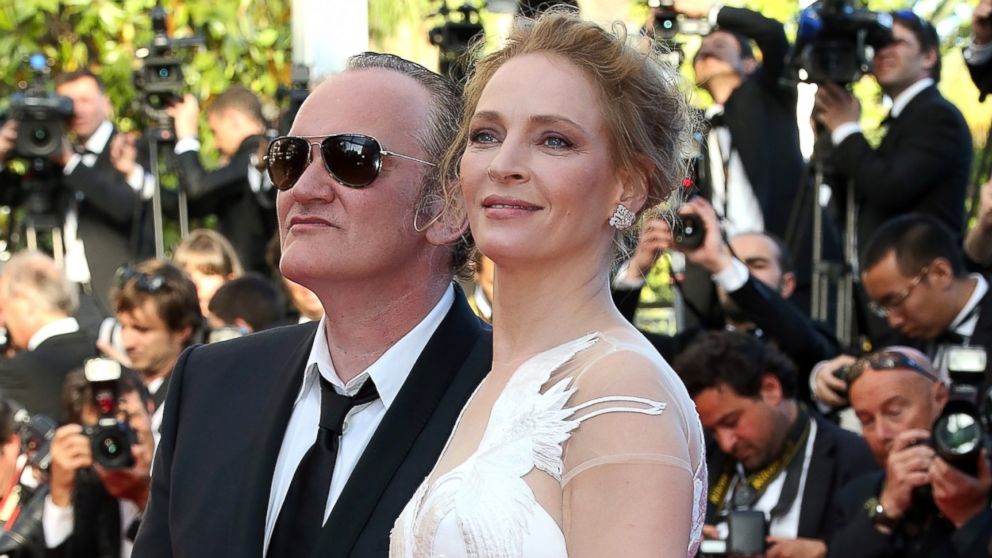 — -- For weeks now, the speculation has been that longtime collaborators Quentin Tarantino and Uma Thurman were dating.
That widespread speculation looks to have been confirmed when photos surfaced of the two sharing a very romantic kiss after a night out on Tuesday. The two were spotted together at Mr. Chow restaurant in Beverly Hills.
In the picture, Thurman has her left arm around Tarantino, while he clutches her back and the two passionately kiss.
Watch: Uma Thurman Talks 'Nymphomaniac'
Related: Uma Thurman, Adriana Lima and other Celebs Attend New York Fashion Week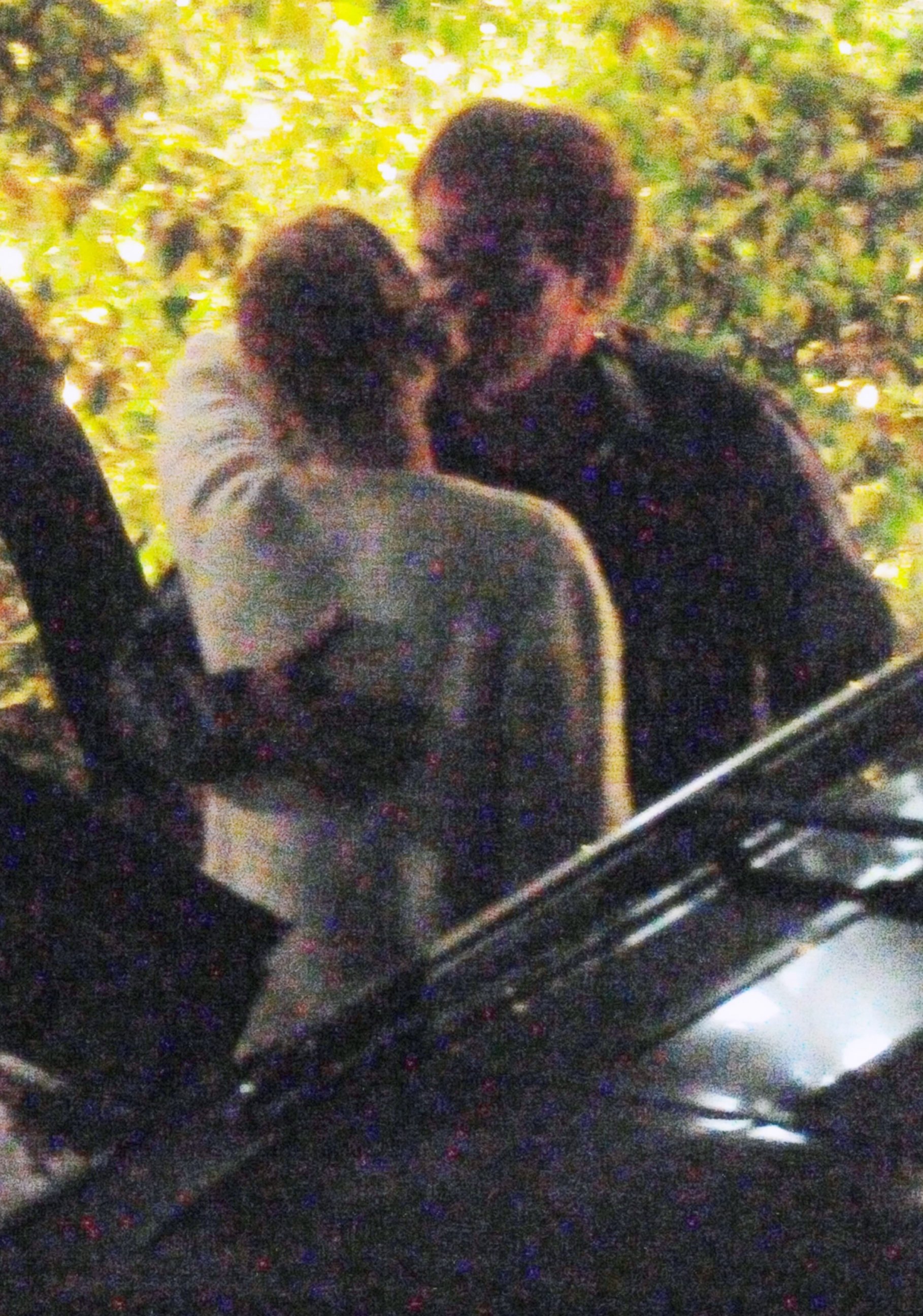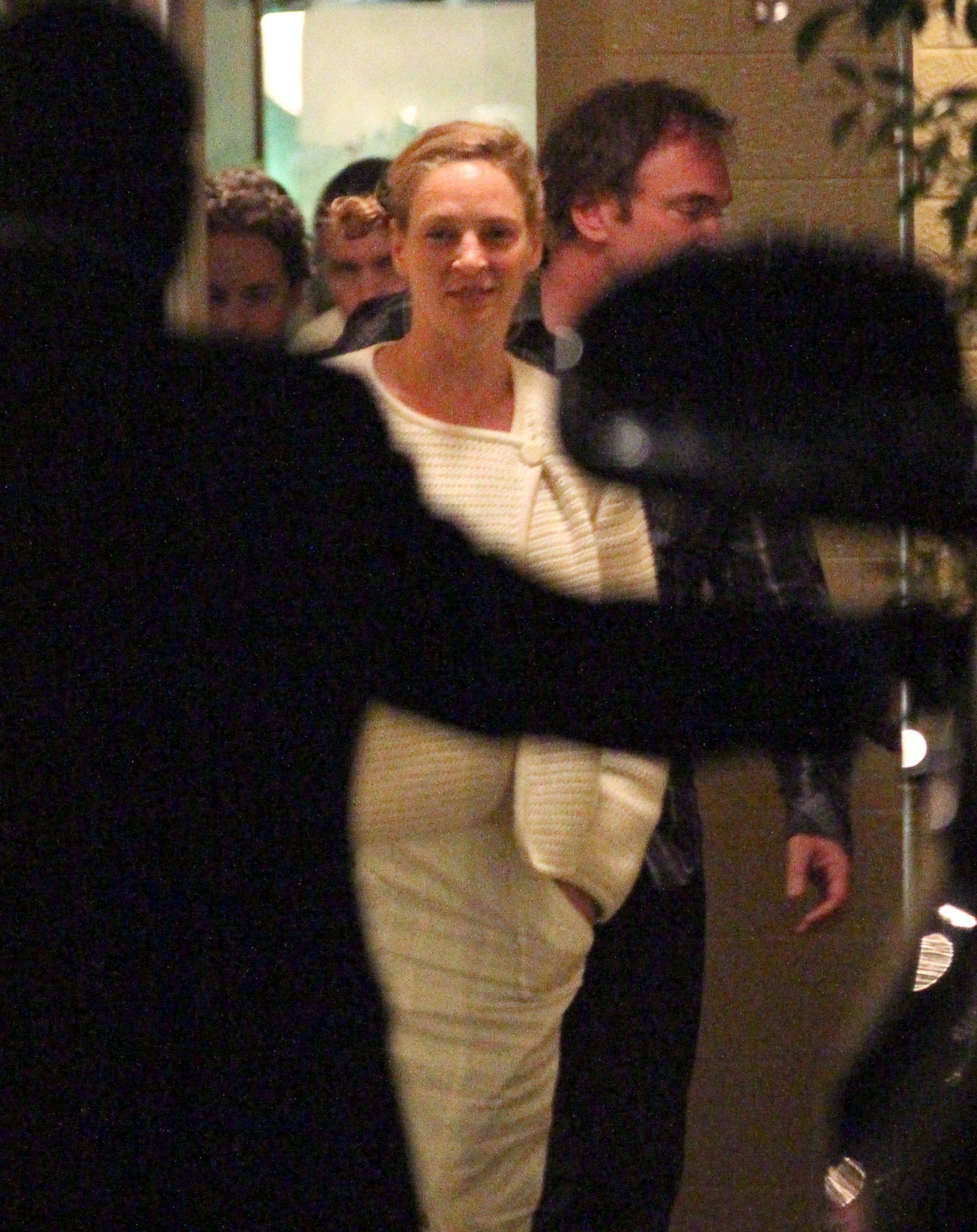 In other photos of the duo, Thurman, 44, was seen sporting a sort of hair bun on her right side, along with a white ensemble. Tarantino, 51, was casual in black pants and a plaid shirt.
The speculation began when the two walked the carpet together at Cannes last month. Thurman has just split from her fiance 'Arki' Busson in April. In the past, she was married to Gary Oldman and Ethan Hawke, while Tarantino has been linked to Mira Sorvino and Sofia Coppola.
The actress starred in the Tarantino directed "Pulp Fiction" in 1994 and US Weekly reported that the director has loved Thurman "for years."
A request for comment from Thurman's rep was not immediately returned.