— -- Note: This interview was conducted with past and present members of the Boston Globe Spotlight team, who were featured in "Spotlight," which won Best Picture on Oscar Sunday. However, it took place before the awards show. Mike Rezendes, Walter Robinson and Sacha Pfeiffer are all still at The Globe and allowed ABC News access into the old Spotlight offices. Other members of the team and past members of Globe management not interviewed for this piece included Marty Baron, Ben Bradlee, Jr. and Matt Carroll, who made invaluable contributions to the story depicted in the 2015 film and over the years at The Globe.
It's a little after 3 p.m. on a Wednesday as a clock ticks on the far wall of a dimly lit office off Morrissey Boulevard in Boston.
The room is a mess, it smells like mildew and there are old, yellowed newspapers everywhere sprawled out on rickety desks and the dirty floor. But there's something else in this unassuming room that can't be more than 400 to 500 square feet in size -- there's history, and lots of it.
As Sacha Pfeiffer sits upright in an old chair yanked from the manager's unmanned office, where all the odds and ends have been tossed into, she flashes a knowing smile.
There's something unique about her, and about Michael Rezendes and Walter Robinson -- something you can't quite put your finger on immediately.
Standing there in this tiny, cluttered room, having spoken with these journalists from the Boston Globe for more than five hours already, you'd never know this is where the iconic Spotlight team sat for years, where they most likely saved countless lives and helped even more people in their community with their research and reporting.
It's a humble bunch, more so than you'd expect from Pulitzer Prize-winning journalists, who were just featured in an Oscar-nominated movie, boasting the likes of Mark Ruffalo, Rachel McAdams and Michael Keaton.
Maybe that's it? Maybe it's that the conversation keeps coming back to the authenticity of the movie, not humble brags of their work. Maybe it's the fact that Rezendes, ever the muckraker, is still taking calls from tipsters in the newsroom, where Spotlight now lives, not managing another paper or knee-deep in a more glamorous job. Maybe it's Sacha's rare mix of charm and authority when she speaks about the case or Walter's air of confidence and experience that immediately demands respect that makes them different. No, that's not it.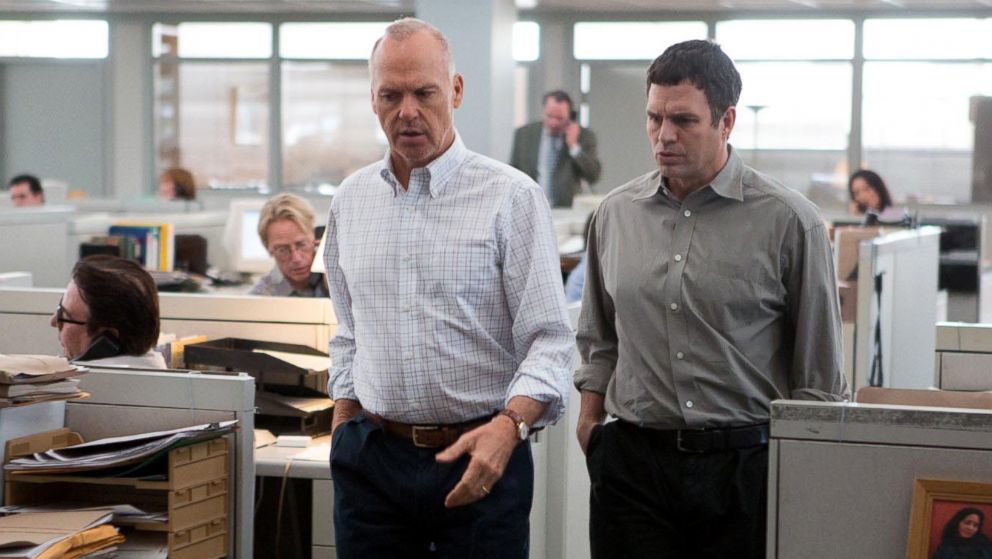 After hours and hours spent observing and talking with these journalists, it finally makes sense. What's special about them is they are exactly where they should be in life, searching for the truth, and success hasn't really changed them in the slightest. Simply put, they're home at The Globe and they may never leave.
"Well, it may sound a little trite, but in fact, it's not trite at all. It's very serious and it's very true. This is how I make my contribution to society. This is how I make sure I leave the world a little better off than it was when I arrived. I am committed to the work and there really is nothing else in journalism I would rather do," Rezendes explained.
Pfeiffer has the key, literally, to the old office, one floor below the newsroom, where the team researched and wrote the stories that rocked Boston and beyond, starting on Jan. 6, 2002. "Church allowed abuse by priest for years," the headline on the front page of The Globe reads. It was one of the first stories to "go viral." In fact, Robinson said his team got calls from victims in Australia the same day that story came out, at a time when the Internet hadn't yet completely changed media.
Spotlight's exhaustive investigation into the abuse of children by former priest John Geoghan -- and other priests -- led to not only professional accolades, but outrage from church-goers and those outside of the faith alike, and a call for global reform.
Despite the awards, the national recognition and the trips to France for movie junkets, the three are shoe-leather journalists at heart and always will be. They said they are grateful for the credit, happy to spread the word, but it's still just about telling the truth. There's no angle.
Sure, Sacha now has fun stories of dinners with McAdams, so the actress could watch and observe her for this role, and Rezendes jokes he lent Ruffalo his leather jacket for a crucial scene in the film, but the focus often turns back to the victims, the work and of course, the next story.
The movie "tells the world that the issue of clergy sex abuse has not gone away and it's still very, very important to keep it at the center of public attention," Rezendes said, adding that is one of the main reasons he's happy it's been so well-received.
Something that also concerns the group is the shifting media landscape and the future of investigative journalism, something they all agree is more of a public service and calling than a job.
Pfeiffer is currently a columnist for The Globe, Rezendes is still eagerly tracking down leads for Spotlight and Robinson is an editor-at-large, still mentoring young reporters. There is one thing that has changed though. The trio says it's done so many interviews to talk about the movie, they now understand what it's like to be grilled by journalists.
Walter "Robby" Robinson
Walter has worked at The Globe for more than three decades and is a Boston local, through and through. He grew up north of the city and went to high school right across the street from the paper's main offices. He often jokes that his friends use to say he hasn't gone all that far in life. That couldn't be farther from he truth.
After high school, he attended Northeastern University, where he returned to teach from 2007 to 2014, and had a stint in the Army, where he reached the prestigious rank of captain. Much like his colleagues, his love affair with journalism has a very specific point of origin.
"When I was a grammar school kid, I got my first paper route," he said. "At about 5 a.m., I went and got the bundle of papers. ... I opened it up and I picked up the paper. I literally read the paper and I said, 'My god, I am the first person in my town to know what happened in the news!'"
That was all it took.
In fact, he would take two papers each day, so his family could discuss current affairs at home. He said it was always a debate at the Robinson household. Robby's first job came in 1966 at a small paper in Lawrence, Mass.
"The idea that you could fall into a job that actually pays you money, that you can go out and ask people questions and find out things of importance. It's the whole phenomenon of the old journalistic phrase of having a front row seat on history, to be there and then to fall into investigative reporting where every time you take on a project, you're doing something that really serves the public if you do it well. That's our function -- is to hold powerful institutions and individuals accountable because if we don't do it, nobody else will," he said.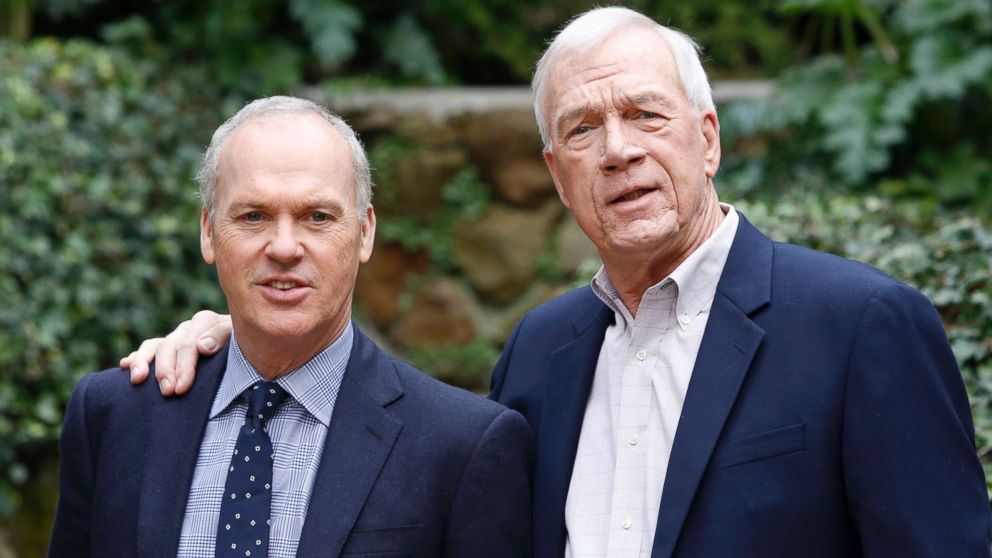 As someone who watched Boston change over the years, Robby said the relationship between the church and The Globe was never all that strong, differing on stances for key issues, such as abortion and capital punishment. But Robby, like the others on his team, was still surprised at the overwhelming support for the team's investigation 14 years ago.
"There was no real effort to blame the messenger," he said. "The Globe actually got very high marks from a lot of conservative Catholics because they had raised their children in the church and they were horrified that a succession of cardinals and bishops had effectively enabled" the abuse.
In fact, Robby and Rezendes both said the final scene in the movie is basically spot on. They expected picketers in front of The Globe, but instead walked inside to see the phones ringing off the hook.
Robinson is every bit the leader and "player coach" that Keaton depicts onscreen. The year before the events of "Spotlight," Robinson assembled the team you see in the film of Pfeiffer, Rezendes and Matt Carroll. He said he wasn't only looking for skills in reporting, he was looking for the absence of egos.
"Sacha Pfeiffer is one of the best interviewers in the business. She can talk a dog off a meat wagon. Matt Carroll was The Globe's first computer-assisted reporting expert and ... he could build databases. He's the one who built the database of the priests, of the 87 priests," he said. "Mike has got a world of experience in covering politics and government and an ability to really find the story and get at it. ... We met and talked everyday. It was, for the four of us, like having a fifth person, a fifth brain in the room when you're able to share that much information."
Sacha Pfeiffer
Pfeiffer grew up in a religious family; her mother's side is Catholic, while her father's is Protestant. Her mother still goes to church every day and her grandmother went until the day she died.
For this reason, Pfeiffer knew what the team was walking into back in 2001.
"We really had a sense that this was a very powerful and beloved institution we were taking on," she said of the investigation into the Catholic church. "We knew that very likely that would shake our families, but we also knew we had to do it and just be prepared for whatever emotional reaction we got from our family members."
In the 15 years since the stories first broke, Pfeiffer said support for the stories was absolute, while actions have been a mixed bag. Some Catholics in town left the church, while others were committed to stay and fix it from within.
"The church has made improvements to try to stop clergy sex abuse. There are more laws. There are more requirements that church officials have background checks. I think there's still work to do," she said, adding that the fact the movie came out more than a decade after The Globe stories were published is a positive.
"One of the good things about this movie is it keeps the church vigilant, because there are more people aware of the issue and keeping an eye on the issue," she said.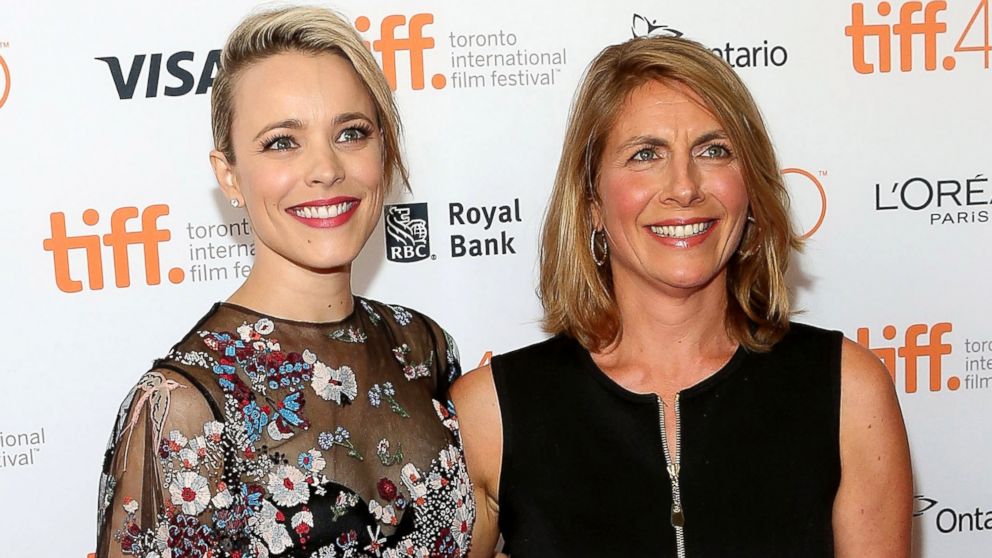 The reporting bug caught Pfeiffer early on, as early as high school. Then, after majoring in English and history at Boston University, her first job was at a weekly paper south of the city. Pfeiffer is old school in her methods, something you see in the movie when McAdams in going door-to-door in an effort to track down sources.
"Anytime you think it may be a confrontational conversation, there's always a little tension even if you're an experienced reporter," she said. But "sometimes it's the best way to find people. Sometimes people are most comfortable talking to you, if you go visit them in person."
But it's not just about tracking someone down. Pfeiffer is proud that the movie featured her ability to connect with the victims, something she's proud to consider one of her strengths.
"I think people truly sense that I'm listening and I care. It's not just an act. I also think a lot of the people we were talking to, they're mostly adult men. Often times, still incredibly humiliated and embarrassed and ashamed by something that happened decades earlier. My theory is that it may have been easier to talk to me, to talk to a female voice than a male voice. I think I brought listening skills that helped a lot in those cases," she added.
Now, Pfeiffer focuses on philanthropy and non-profits, a beat she loves. But she still gets to work with the Spotlight team and her old pal Rezendes.
"The Globe has this wonderful situation now where often times beat reporters will pair up with Spotlight reporters. I just did a series recently with a Spotlight reporter about corporate boards," she said. "I love my job, because I can work solo on my beat or I can pair up with an investigative reporter."
The office depicted in the movie, where Spotlight used to be sequestered from the newsroom, is now empty, and Pfeiffer sits in one corner of the main floor, with Rezendes in the other. She keeps a couple copies of that original Geoghan story under some books by her desk. Rezendes has his copy framed on the wall behind him, but by no means very prominently placed.
She said there's a part of her that misses the seclusion, the secrecy of the old Spotlight room.
"We didn't tell any of our colleagues what we were doing. The only family member who knew was my husband. My parents didn't know. My siblings didn't know," she said. "We would try to make jokes. We would say, 'I could tell you, but I'd have to kill you.' ... People understood that we were on Spotlight. You do not share what your project is."
Mike Rezendes
Rezendes is a rarity in any industry, not just media. He knew early on what he wanted to spend the rest of his life doing. In fact, he jokes about an incident that happened way back in the fifth grade after he kept asking probing questions in a Catholic Catechism class.
"She just got frustrated with me. She said, 'Oh, Michael, I'm sure you're going to grow up to be one of those reporters.' Turns out she was right," he said.
He also loves every aspect of still being on the Spotlight team -- the writing, the reporting, the interviews, the exhaustive research, everything. Since the movie's release last November, it's made Rezendes' job harder and easier at the same time. He's inundated with calls.
"I'm getting calls from people all over the country and all over the world. I get a lot of calls from survivors of clergy sex abuse and it's wonderful to hear from them and spend time chatting with them," he said.
There are also the countless tips, most of which he can't follow up on, but for which he is still appreciative.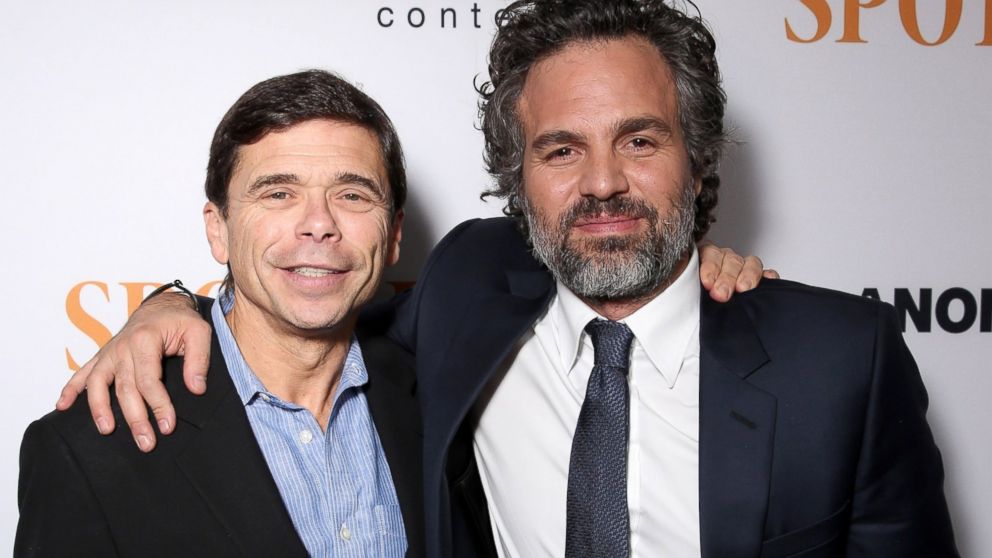 "I feel privileged in a way because my job today is exactly what it was when I was on the Spotlight team in 2001," he added. "Thankfully, I've been able to do the work that I love and the work that I think is important. ... This is how I make my contribution to society. This is how I make sure I leave the world a little better off than it was when I arrived."
Rezendes, who was born in Maine, began his career in newspapers while still at Boston University. He volunteered at a weekly in East Boston, a neighborhood that he said was afflicted by poverty at the time.
"The people who were running this newspaper were doing essentially what I'm doing today ... holding public officials and others accountable for their actions and their words," he said. "There was a moment when we won the Pulitzer Prize for our work and a colleague of mine came up to me ... and she said, 'Wow, you've really come a long way since the East Boston Community News.' I said, 'You know, I really haven't.'"
In fact, Rezendes still recalls highlights of that first experience in news.
"I walked in and it's a group of people sitting in a circle and folding chairs passionately discussing the stories that we're going to be in the next issue of the paper," he said. "It was just love at first sight."
"I remember when I was at the East Boston Community News, I did this interview and I knew this is going to be a great story," he said. "I walked out of this guy's office and it was snowing. I remember I ran all the way back to the office to start writing the story, even though it was a weekly paper."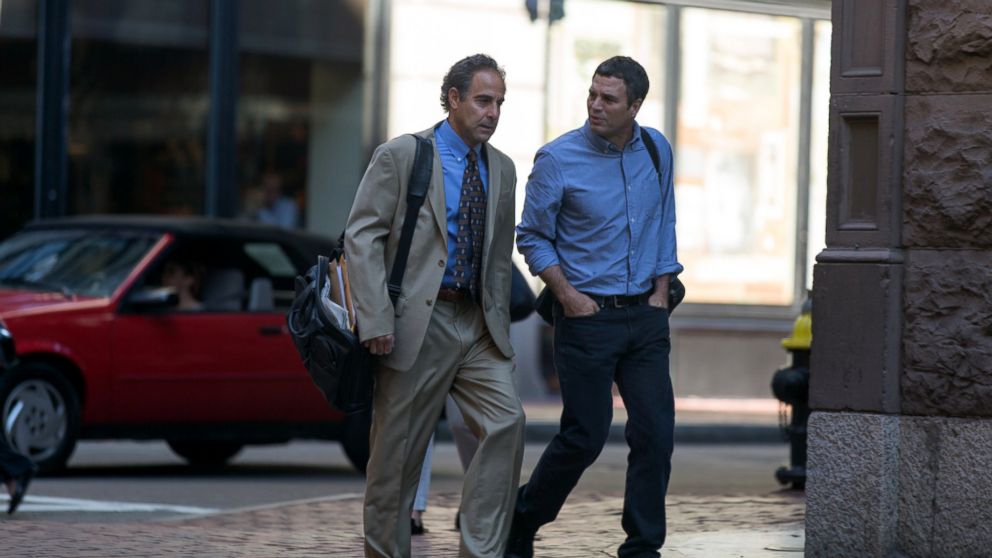 After stints at the Boston Phoenix, San Jose Mercury News and Washington Post, Rezendes found his way to The Globe. Now, Rezendes is part of the Spotlight team that has been ushered into the main newsroom.
"I like all the reporters around. It's fun getting on other people's stories and their conversations and it's a little more social. It's kind of isolating down here," he said, looking around at the vacant Spotlight room.
But with six years spent on that floor beneath the newsroom, there are bound to be memories.
"This was Walter Robinson's office," he said, sitting at his old desk, pointing to the ransacked manager's quarters. "There was a little couch in there and a couple of comfortable chairs and a TV. We spent a lot of time in there, chewing over perspective stories. It's also where I was when I saw the second building go down when the terrorists attacked the World Trade Center. ... I walked into this office and everybody was gathered around the TV and I sat down with them, we all watched as the second plane went into the second tower and it collapsed."
The Boston Globe investigation is the subject of an Oscar nominated film, here's how the original story came to be.
The events depicted in "Spotlight" are a 5-month investigation condensed into a 2-hour movie. The Globe has continued to invest in this kind of journalism, and as Rezendes points out, the paper has actually expanded the number of reporters on his team from four to six.
In fact, The Globe's investigation came at the dawn of the Internet era and Rezendes said the team embraced the new medium, putting the church documents online in 2002, which wasn't standard procedure at the time. But no one can dispute the Web's effect on journalism, especially stories that take time to organize and publish.
Robinson expressed concern that this isn't coveted as much in other outlets and in other demographics, especially the smaller ones.
"At the vast majority of papers, investigative reporting is not done anymore, hardly at all," he said. "It's done, yes, at the major papers. [But] as editors have had to cut back on their staffs ... they have sometimes cut in the wrong places."
"What we're talking about here is local investigative reporting. This [Spotlight] was a local investigative reporting project. The Watergate scandal was a local investigative reporting project that brought down the president," Robinson said. "That's where the damage has been done to journalism -- local papers, local TV, news stations that used to do investigative reporting either don't do it or do very little of it now."
"Many important investigative stories can't possibly be done because many newspapers don't even cover city hall anymore," he added. "If the mayor is corrupt and there's a whistle-blower who wants to tell someone, there's no one for him to tell. That's a tragedy."
The film and its director, Tom McCarthy, do an excellent job of showcasing real investigative techniques and stayed away from making the process look flashy or glamorous, but Robby said some elements still didn't make the cut.
"I'll give you one example. We decided to build our own database of suspected priests by going line by line through 20 years of directories. ... It took us over three weeks. It was so painstaking and monotonous but it was a very important reporting step we took," he said. "In the film, McCarthy has compressed that into three very exciting minutes and it wasn't exciting at all. It was pretty boring."
Another part of the process that may have been compressed in one way or another was going through all the court documents, which ended up being a key portion of the investigation to back up the reporting.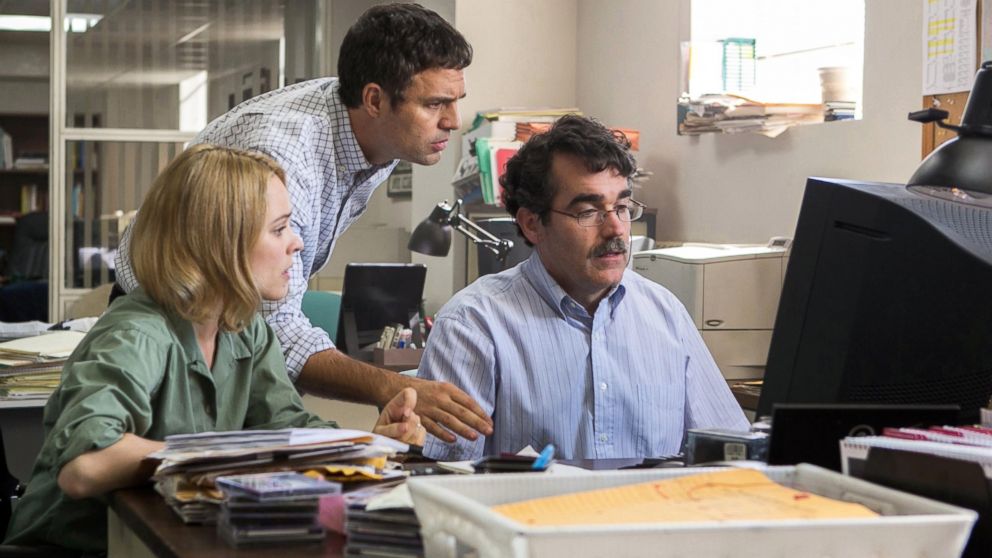 "That took an enormous amount of time. In order to find those cases, we had 1,500 docket numbers for 1,500 different cases. We had to go through every single one of those cases in the court and find those that involve sexual abuse cases against kids. That was enormously time-consuming but very rewarding," Robinson said.
Rezendes added that the scene where the team meets Phil Saviano, one of the victims who voiced opposition against the church, might have only been a few minutes onscreen, but it was far longer in real-life.
"In fact, that was a four-hour meeting right here in this office," he said. "What you don't see on camera is that Phil also told us the story of his own, personal abuse by Father Holly over a period of several years. His story was just incredibly heart-breaking. ... I think all of us left that meeting with an incredible determination to get to the bottom of the story and find out what was really going on."
Still the team was very happy with how the "tedium" and "drudgery" of investigative journalism was revealed in the film, showing viewers the hard work it takes to make real change, Rezendes said.
The scary aspect of an industry that is in transition like print papers or investigative journalism is that stories like those in "Spotlight" focus on "people who have no power in society are being victimized in one way or another," Robby said.
These are people, often kids and the poor, who have no voice and need a voice, whether it be against corruption or in this case, a cherished religious institution, Robby noted.
"I left The Globe in 2006 to teach," he said. "My students were doing investigative stories for The Globe. My mission was not just to teach them how to do it and where the tools were and how to do the reporting but also ... get them to understand how important this kind of reporting is, that you can perhaps not make a lot of money but you can have a career where the satisfaction you get at the end of the day is as great or greater than you can get in almost anything else."
"Now that we've been through this film," he said, "I've told student groups, 'Look, you can do great work. It can have a great impact on society and then somebody will come along and make a film about it!'"
Get real-time updates as this story unfolds. To start, just "star" this story in ABC News' phone app. Download ABC News for iPhone here or ABC News for Android here.