— -- Will Phaedra Parks return to "The Real Housewives of Atlanta" next season?
It's a question on everyone's minds after the jaw-dropping season 9 finale in which Parks was confronted for lying to the other housewives.
If you weren't glued to your television last night, let's catch you up.
Parks, 43, finally admitted that she was the one who spread rumors about Kandi Burruss, claiming that the R&B singer along with her husband Todd Tucker tried to drug fellow housewife Porsha Williams for a tryst.
Parks, a lawyer and mother of two boys, maintained, however, during the reunion episode that she was only repeating the salacious rumors.
"I repeated what someone told me," she said while sitting next to a crying Williams. "I shouldn't have repeated it ... I screwed up."
Parks told People magazine -- before the episode aired -- that if asked, she'd return.
"I would love to continue," she told the magazine. "Obviously the show documents your journey, and every journey has its ups and downs."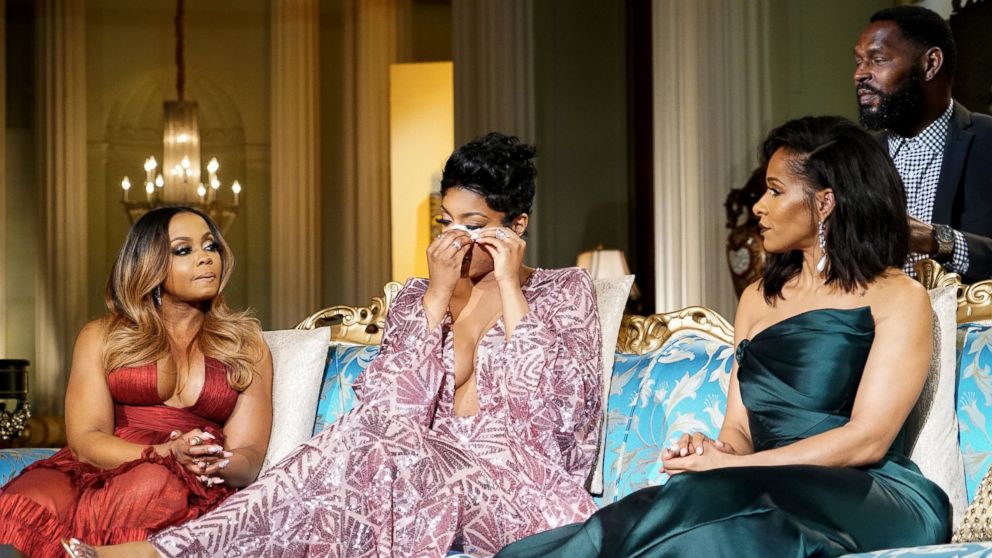 "It's not always accurate, of course," Parks continued. "But for the moments that they capture ,something that's real -- like being a mom, helping someone out, having a very sensitive moment on television that turns into something beautiful -- that's the legacy that counts when it comes to reality TV. The moments that change people's lives."
As to her behavior during season 9, which at times proved drama-filled, Parks said, "Everything happens for a reason."
"What's meant to happen will happen," she added. "They say, 'You're set up to step up for the next thing,' right? I know that I'm fortunate. I know that good things happen to me because I have my feet on frugal ground. I can't regret anything, but I know it was destined to happen."
Still, Parks said that she's on reality TV to help combat negative stereotypes about "being the aggressive black woman."
"I want people to know that there is definitely a real kind of black woman who conducts herself in a certain way," she explained. "She's not out here screaming and cursing and acting crazy. She does things differently, and people love her for it."