— -- And the latest Undercover Lyft driver is ... Rob Gronkowski.
In a video from the ride-sharing service that aired on "GMA" today, the tight end for the New England Patriots disguises himself in a pair of wigs and drives unsuspecting passengers around New England while schooling them on a number of topics, including astrophysics, Tom Brady's grooming habits and, of course, football.
Waxing enthusiastically about his "man crush" on Brady, he tells a passenger that he's the "biggest fan ever" and wanted to meet the Patriots' quarterback.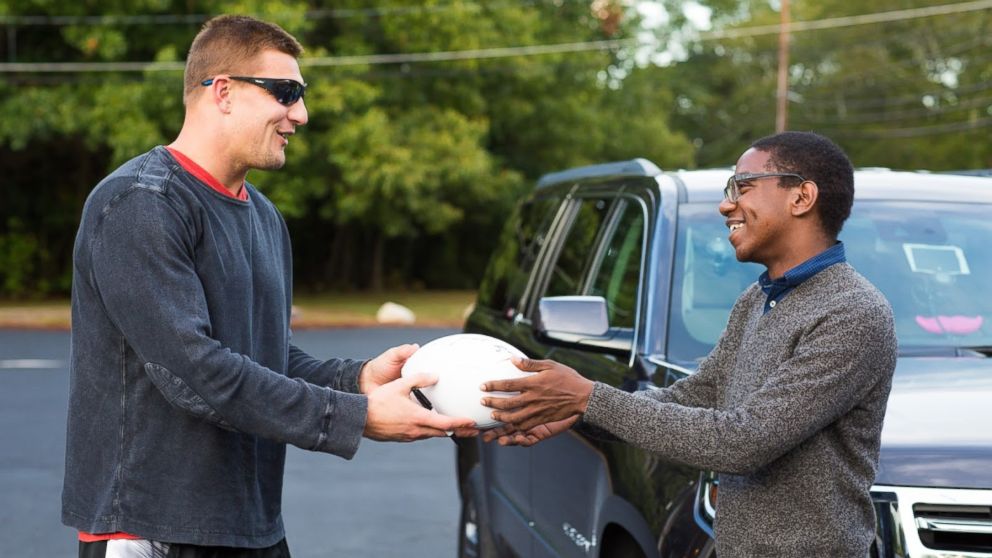 "Yeah, but he's married, so he's like, off-limits, you know," his female passenger advised.
"I mean, I'm not trying to get with him," Gronkowski replied. "I mean, I just want to meet him."
They also chat about Brady's new haircut and what kind of body lotion the quarterback might use.
Gronkowski even discusses himself with another passenger, saying, "What if you met Rob Gronkowski?"
"I have met him," the passenger replies. "Yeah, he's a great guy."
And the end of each ride, Gronkowski, 27, reveals himself to his stunned and delighted passengers, then spikes a football with them.
Gronkowski is the latest in a line of sports stars to pose as Lyft drivers. Others include Richard Sherman, Jerry Rice and Shaquille O'Neal.