— -- "Rogue One: A Star Wars Story" hits theaters tonight and is centered around a group of rebels, led by Jyn Erson and Captain Cassian Andor, whose mission is to steal the Death Star plans.
As we know, these plans were used in 1977's "A New Hope," so that Luke Skywalker and the other rebels could destroy the evil Empire's planet-blasting machine.
But what if that small group of rebels had failed?
That's what we'd like to know, so Diego Luna, who plays Captain Andor himself in the upcoming blockbuster, used his imagination to hypothesize.
"I guess I would have had a horrible childhood," he joked. "There would be no movies about this or they would be very dark and just about how the Dark Side runs the universe."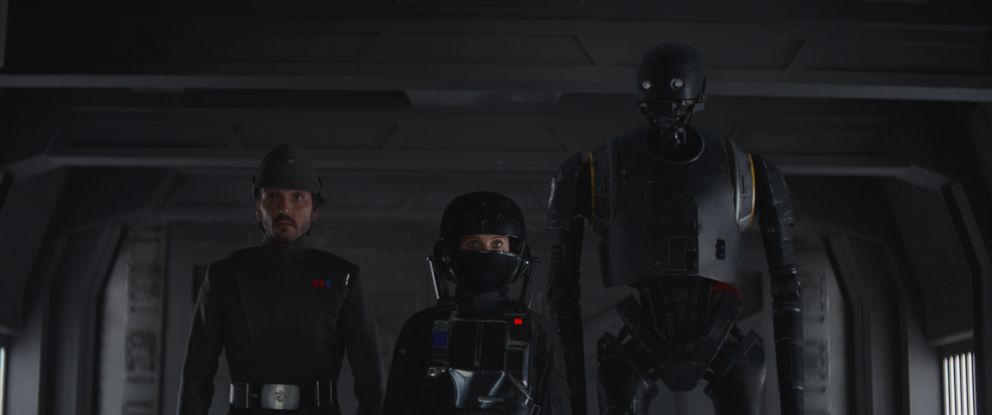 But don't think Luna isn't a fan of the Dark Side or Darth Vader. In fact, he thinks if Padme had survived "Revenge of the Sith," she would have joined Darth on the Dark Side.
"I have to say, the Dark Side is very sexy," he said, adding that he has pretended he was on that side in his "dreams."
Watch the full clip above!
Disney is the parent company of ABC News and Lucasfilm.