— -- Ronda Rousey recently posed in Sports Illustrated for its swimsuit issue. Instead of dropping weight like most do before stripping down and putting on a bikini, the champion MMA fighter decided to pack on a few pounds.
"I felt like I was much too small for a magazine that is supposed to be celebrating the epitome of a woman," she told Cosmopolitan.com. "I wanted to be at my most feminine shape, and I don't feel my most attractive at 135 pounds, which is the weight I fight at. At 150 pounds, I feel like I'm at my healthiest and my strongest and my most beautiful."
Rousey, 28, said that being an athlete growing up, she felt "my body type was uncommon, it was a bad thing."
"Now that I'm older, I've really begun to realize that I'm really proud that my body has developed for a purpose and not just to be looked at," she added. "But to be honest, it took a lot of time to develop a healthier relationship with food and with my weight. My mind was backward. I thought I wanted my body to look a certain way so I could be happy."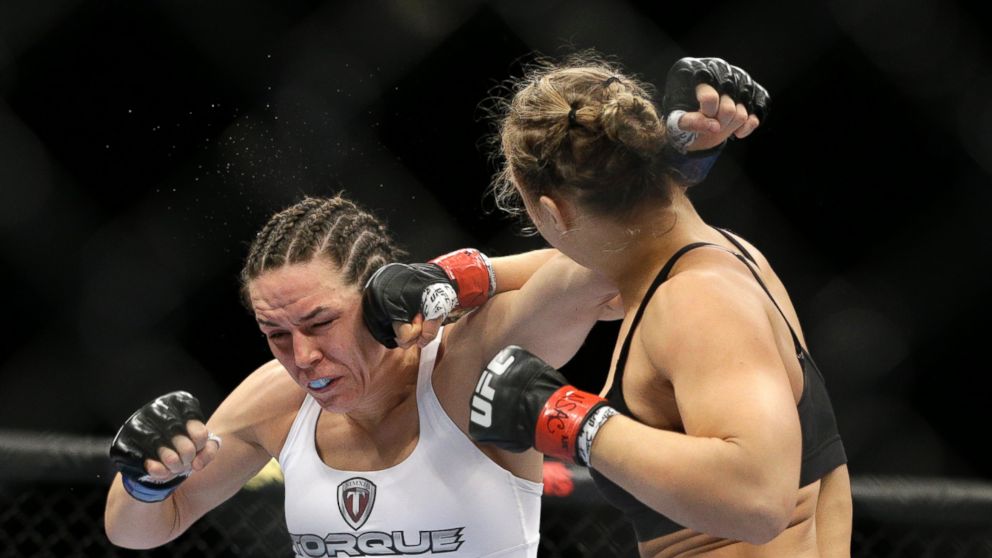 Rousey said her fighting weight is only maintained for that purpose and for weigh-ins.
"Afterward, I maintain a weight where I'm not starving or feeling weak, which makes me happier," she said.
What's fighter-turned-actress afraid of?
"Failure. I'm scared of failure so much more than any of the other girls I compete against that I work so much harder than they possibly could. I'm totally down with spiders and frogs and heights and snakes — everything, I'm cool with it. But I have such a huge fear of failure that I go to bed every night thinking about all the possible ways that I can succeed," she said.