— -- They're back!
Roseanne Barr, John Goodman, Laurie Metcalf and the rest of the cast of "Roseanne" officially kicked off production of the reboot earlier this month.
To mark the occasion, the show's network ABC released photos from the first table read by the cast and crew.
Gathered around the table alongside Barr, Goodman and Metcalf were returnees Sara Gilbert, Michael Fishman, Lecy Goranson and Sarah Chalke, as well as several new faces.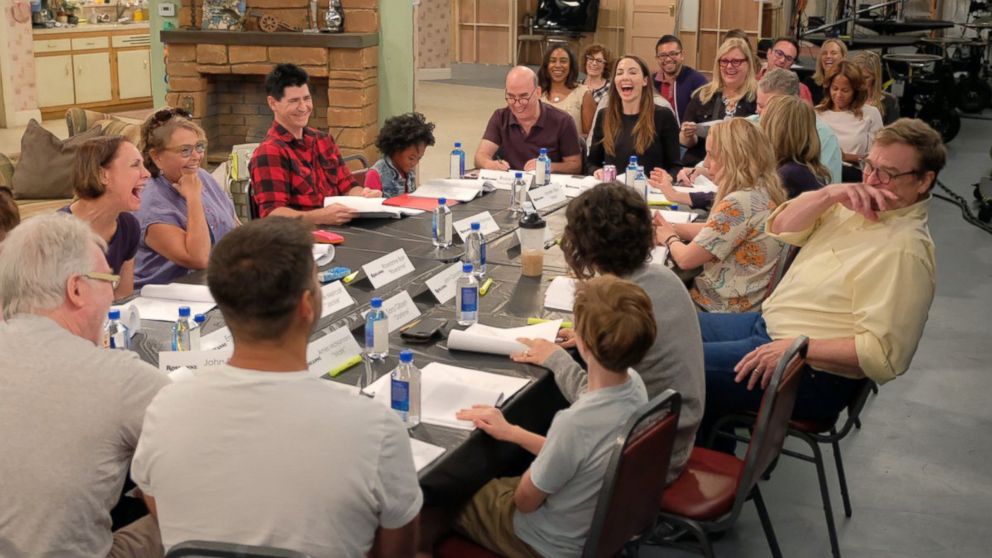 ABC Entertainment President Channing Dungey announced the reboot in May.
Still to be determined is how the new show will deal with patriarch Dan Conner's death -- he died of a heart attack on the original series finale. In June, actor Goodman told ABC News, "I think they're just going to ignore it."
At the time, he wasn't sure what was ahead for the series revival.
"It's going to be all new turf. We were in our 40s when we left off," the 65-year-old actor said. "I myself have applied for Medicare. We're going to have grandkids. It's just like a new life. I don't know what they're going to do, but I'm excited to try it this way."
He wasn't the only one. Barr, 64, and her co-producer Whitney Cummings posted some of their own behind-the-scenes photos from the set on Instagram.
"This is beyond surreal," Cummings captioned a photo of Barr and Metcalf.
"Are you a Darlene or a Becky?" she wrote alongside a pic of actresses Gilbert and Goranson.
Cummings couldn't resist sitting on the show's iconic couch.
"It's been a great honor to work on @roseanneonabc," she wrote. "I can't wait for y'all to see it."
Barr posted some snaps from the set on Instagram as well.