— -- Ryan Phillippe is starring in the upcoming supernatural horror film "Wish Upon."
The actor stopped by ABC News' "Good Morning America" today to discuss his role as a father who gives his daughter a mysterious music box, not knowing the dark powers it possesses.
"It's got shades of 'Mean Girls' and 'The Craft,'" Phillippe, 42, said. "The cool thing about it is it's scary, but it's not gory. It's not like 'Saw' or something. It's a little more fun than that."
Phillippe plays the father of a 17-year-old girl. Having a 17-year-old daughter in real life helped him relate to his character, he said.
"It made it so easy for Joey and I to connect, and she's absolutely wonderful," he said of his daughter, actress Joey King. "This girl has got a massive career ahead of her."
Phillippe, who appeared in the 1997 film "I Know What You Did Last Summer," said he has memories of the slasher movie, which turns 20 this year.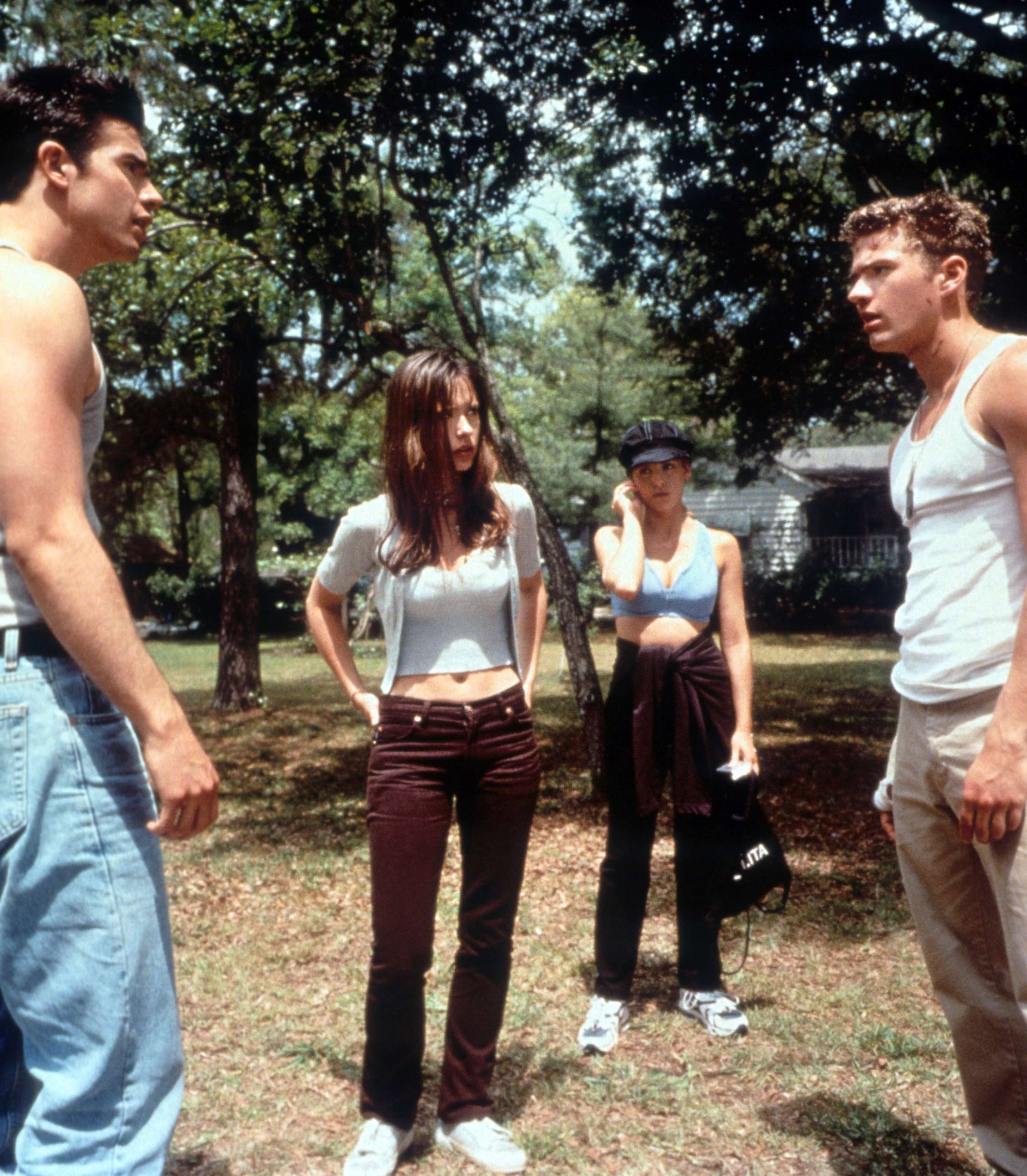 "I remember it was a really exciting time because Sarah Michelle Gellar and Freddie Prinze [Jr.] and Jennifer Love Hewitt and I were all kind of starting our careers out, and it felt like it was our first big-studio movie at the time," he said of his co-stars.
"One anecdotal thing I remember from the shooting of it is that I had the great idea to take my rental car on the beach in North Carolina with Sarah Michelle and got it stuck in a sand dune and had to get it towed out before production realized. But you do a lot of dumb stuff when you're young."
"Wish Upon" opens nationwide Friday.