When celebrities are down, the paparazzi's business goes way up.
Emerging Monday from her Hollywood home for the first time since troubles in her marriage became big news, Sandra Bullock was met by dozens of photographers. Wearing a floppy hat that covered her face as she passed through the gauntlet of paps gathered outside, Bullock quickly dived behind a blanket and under a black overcoat as she rode away in a chauffeured car.
The resulting photos were a complete 180 from the ones taken three weeks earlier of Bullock and husband Jesse James, who appeared the picture of a happy couple at the Oscars, where she won the best actress award for "The Blind Side."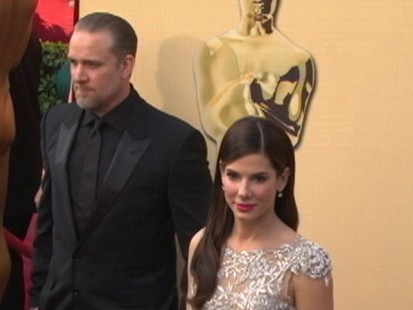 "When you're at your most vulnerable or least tolerant, that's when the paparazzi come after you," Lt. Jeff Dunn, who runs an anti-stalking unit for the Los Angeles Police Department, told
ABCNews.com
.
The reason photographers swarm when celebrities are in the midst of a personal crisis comes down to one thing, veteran Hollywood publicist Michael Levine said. "Because that's where the money is," he said.
Ultimately, a photo of Bullock ducking under hats and blankets to dodge photographers may make her more endearing to a public that is already on her side.