Tony Goldwyn may play the president on TV, but he wants no part of that job in real life.
The "Scandal" star, 54, said he's used to staying tight-lipped about upcoming episodes and characters' fates, but that he realizes he's got nothing on Barack Obama.
"The consequences are a bit more severe with him," he said to ABC News. "I'll just lose my job [if secrets get out]. Those are secrets I don't want to know."
'Scandal' Star Tony Goldwyn Creates a New Drama
Goldwyn, who plays President Fitzgerald Grant on the show, added that he and the rest of the "Scandal" cast keep the show's future a secret for the fans.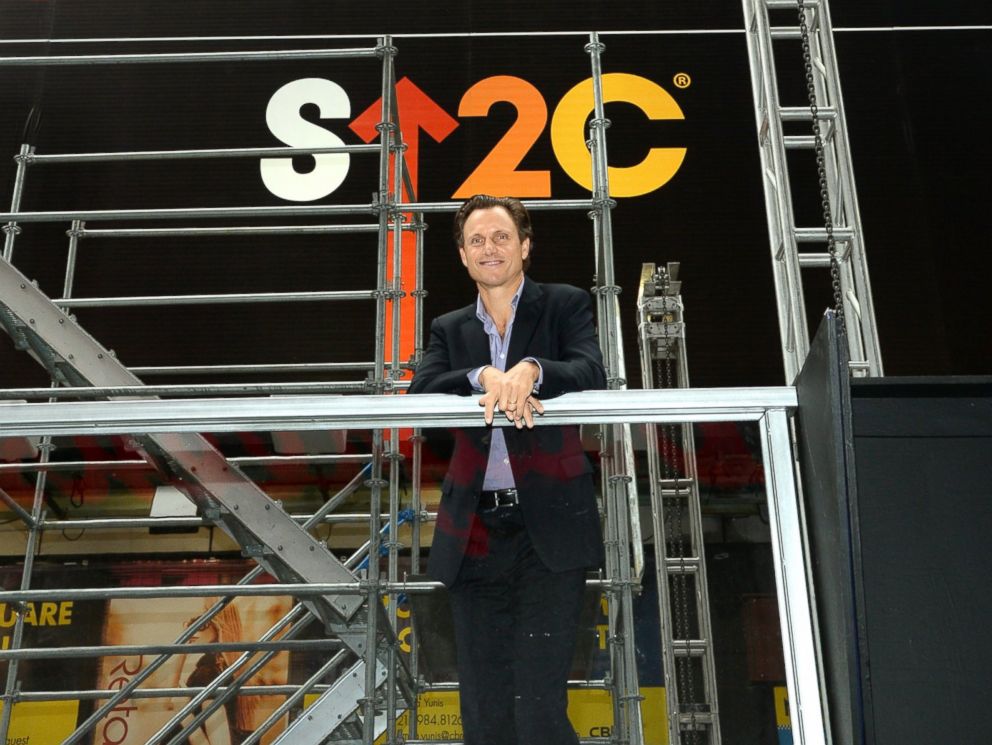 "It doesn't feel secretive, it feels special," he said. "We usually read the scripts out loud, that's how we read the scripts when we get them and it's usually a day or two before we shoot. We never have any idea what's going to happen. That feeling of surprise and shock, I wouldn't want to take that away from anybody. That's why we are really tight-lipped. It's just better, it's such a disappointment when spoilers get out there or people steal script pages or leak info."
He said even his wife Jane Musky and their two girls don't know anything prior to the show airing.
"My family really doesn't ask me about it," he joked. "If I ever do slip up, I say 'If you ever say a word I'm going to kill you!'"
Goldwyn spoke to ABC News on behalf of Stand Up 2 Cancer and the work he is doing for the cause, allowing MasterCard users to help the fight just by using their cards out at dinner.
"There's a 'Priceless' table if in New York and starting this week till mid-August, you pay $50 to come to Times Square and reserve spot and have dinner made for you," Goldwyn said, adding all the proceeds go to cancer research.
There's also money donated outside New York City when you use your card at restaurants and spend $10 or more.
"My mother died of cancer. ... It's all about research," the actor said. "It happened some years ago. She had lung cancer. You never get over it. ... Research is everything. We can beat this, we can get it done."
Along with "Scandal," Goldwyn is intensely involved in directing and working on the new series "The Divide." Goldwyn talked about how his new show is following in the footsteps of "Scandal," breaking down the barriers of race and sex, by having a powerful female role.
"We are doing the same thing on 'The Divide,' a half black, half white cast, very strong female character," he said proudly. "That is becoming more and more the norm, but Shonda Rhimes [the creator of 'Scandal'] is really the trailblazer with that."
Goldwyn said Rhimes leads by example and he's definitely taken notice. As for "Scandal" being such a game-changer, Goldwyn may play Pres Fitz, but he gives all the credit to Rhimes.
"I can take no credit for it, it's all Shonda Rhimes," he said. "Jeff Perry and I accepted a Peabody award this year for Shonda. She couldn't make it and she wrote this beautiful speech, one of the things she said about diversity on 'Scandal' was, 'People talk about what we do as being diverse. I just feel like I'm representing reality. I want to portray the world the way it is and the way it should be.'"