— -- Tom Holland is the third Spider-Man on the big screen in about 15 years.
After Tobey Maguire took on the mantle of Peter Parker in the early-2000s and ran with it, Andrew Garfield took over just a few years back. But the character didn't really stick with fans the way Maguire and Sam Raimi's run had.
Now, Holland steps into the iconic Marvel role for "Spider-Man: Homecoming" in theaters nationwide today, and he has managed to forge a standout web-crawler, using his talents as an actor and the script in a way that differs from earlier iterations.
Holland, 21, stopped by ABC News' "Popcorn With Peter Travers" to talk about the role and why it isn't the same story fans have seen over and over.
Here're some reasons this Peter Parker is one-of-a-kind.
1 - No, Uncle Ben doesn't die again!
One of the complaints from both Spider-Man and even Batman fans is, "How many times do we have to see their parents and guardians die?"
In Holland's first cameo in last year's "Captain America: Civil War," he's already a local hero and his back-story about the radioactive spider isn't really even mentioned. Neither is Uncle Ben and the iconic story of how Parker let a burglar escape, only to find out later it was that same man who killed his uncle.
With this new film, Holland said, the action starts right away and people don't need to see what they already know.
Aunt May, played by Marisa Tomei, is also a change. She's younger, hip and relates to a 15-year-old Parker like none before her.
2 - He's classic Peter Parker
In the books, Peter is a young, scrawny teen who is intimidated by girls and fellow classmates at his Queens, New York, high school. Holland is only 21, compared to the older actors before him, so it's an easier role for him to play.
In this movie, he deftly takes on the essence of the outcast genius. He doesn't have Gwen Stacy like Garfield's Parker and doesn't pine for Mary Jane like Maguire. There's a girl he's into, obviously, but it doesn't dominate the film.
"It wasn't too difficult for me to play a 15-year-old because I genuinely feel like I'm 15," he told Travers. "The big thing was I tried to make my voice higher. And I just tried to make my movement as goofy as possible and it translated pretty well."
He continued, "The big question in the movie is, 'What would happen if a 15-year-old got superpowers?' And my answer is, 'He would have the time of his life.'"
3 - He did 90 percent of his own stunts
Travers mentioned that after seeing Spidey on screen over the years, this is the first time he really believed an actor -- Holland – was in the suit, not a stunt-double.
"I always find with superhero movies, you lose the character when they put the mask on," Holland said. "I wanted to do everything I could possibly do in the suit."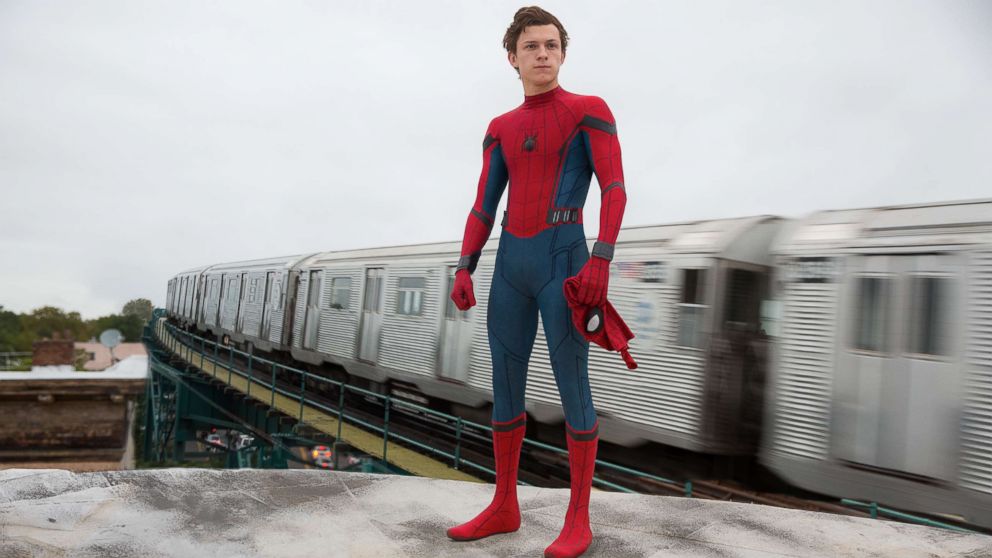 With that in mind, Holland said 90 percent of everything in the suit is him.
"If I wasn't allowed to be in the suit, I was allowed to direct my stunt guys," he added.
4 - He's honest
Holland joked that if he gotten superpowers at 15, he might have been a villain, not a hero.
"I have a dark side," he said.
This led into the jokes he had to deal with from "Civil War" co-stars like Anthony Mackie (The Falcon), who called him a diva in interviews.
"I just retaliated with love," Holland said. "I don't know why Anthony started doing that, but I just started seeing all these interviews like 'Tom Holland is an a------.' .... Noooooo!"
"It's all true," he added, joking about his having a big entourage with him at all times.
"I have to have a juice box every five minutes," he added. "I had a word with Anthony. ... No, he's pretty funny and I joke around on set with him all the time."
Indeed, Holland stole Mackie's classic line on set, "Cut the check," which means he has done his best take and the crew can move on.
"I shouted out 'Cut the check,' which is exclusively Anthony's line. The whole crew were like screaming and shouting and clapping," he said. "Anthony kept trying to tell a joke, but because everyone was screaming so loud, he couldn't get it out."
5 - Peter's got his best friend Ned
In a way much different from what James Franco's Harry Osborn was to Toby's Spidey, Holland has Jacob Batalon's Ned, his side kick in the film.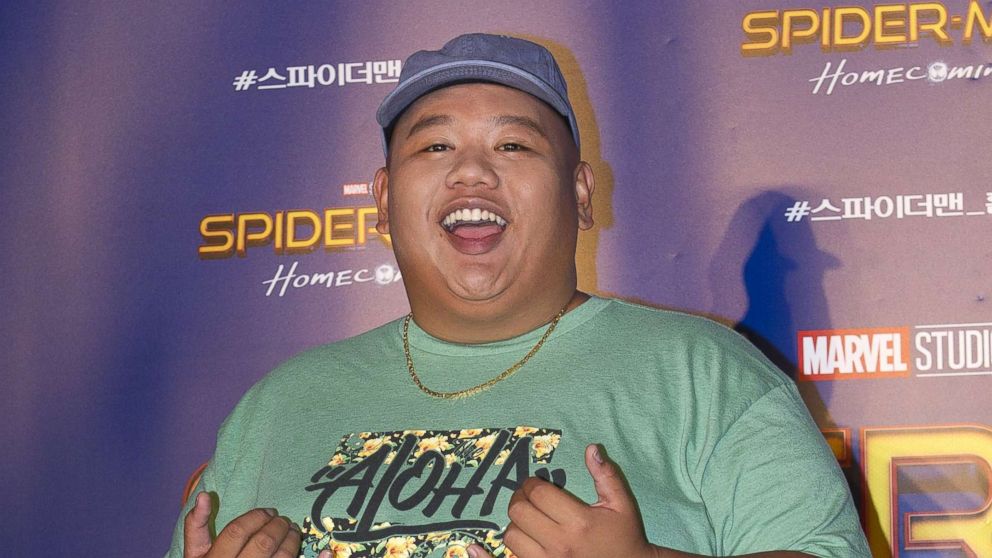 He's not rich, he doesn't have powers, he's just his buddy, who knows he's Spider-Man, and wants to help. (This is not a spoiler, they showed him finding it out in one of the trailers.)
"It's obviously a secret that Peter is trying his best to keep and when Ned finds out, he thinks it's over," Holland said. "The amazing thing about Ned is he's such a good friend, he keeps it a secret. But the amazing thing, again, is Peter learns he needs Ned. It's a really good thing for young kids to see that you don't have to do everything by yourself."
6 – And, of course, there's Iron Man
This is in no way a Tony Stark film but Robert Downey Jr. is Spidey's mentor in this, much like he was in the comics in the mid-2000s. They are both geniuses and both do their best to make the world a better place.
They both also mess up from time to time, so that's an interesting dynamic to watch.
"Spider-Man: Homecoming" is out in theaters nationwide today.
ABC News and Marvel are both part of parent Disney Co.
Download the all new "Popcorn With Peter Travers" podcasts on Apple Podcasts, Spotify, Google Play Music and Stitcher.