Leonard Nimoy: 'Star Trek' Star Dead at 83
The actor's granddaughter and his agent confirmed the icon's death.
February 27, 2015, 12:33 PM
— -- Leonard Nimoy, known for his iconic character Mr. Spock on "Star Trek," has died, ABC News has confirmed via the actor's granddaughter and his agent Bob Gersh. He was 83.
"He was a remarkable man, well known not only for his acting and directing, but also for his photography, contemporary art collection, and for his extremely generous philanthropic contributions and support of the arts," Gersh said via a statement to ABC. "A private memorial service is being planned by the family. He will be missed by all."
Nimoy, who played first officer to William Shatner's Captain Kirk on the Starship Enterprise in TV and movies, died Friday morning in Bel-Air, California, his granddaughter Madeleine Nimoy confirmed.
His son Adam told the Associated Press that he died of end-stage chronic obstructive pulmonary disease.
The actor revealed he was struggling with the ailment in 2014, according to the New York Times. Nimoy had been a smoker, which contributed to the ailment, before he gave up the habit years ago.
"I quit smoking 30 yrs ago. Not soon enough. I have COPD ... Smokers, please understand. If you quit after you're diagnosed with lung damage it's too late. Grandpa says learn my lesson. Quit now. LLAP," Nimoy tweeted in separate posts last year.
Earlier this week, Nimoy tweeted for the last time, writing, "A life is like a garden. Perfect moments can be had, but not preserved, except in memory. LLAP," signing the tweet with his iconic phrase "Live Long and Prosper."
"I loved him like a brother. We will all miss his humor, his talent, and his capacity to love," his "Star Trek" co-star William Shatner said in a tweet.
Flowers will be placed on his star in on the Hollywood Walk of Fame at 10:30 a.m. PT, officials said.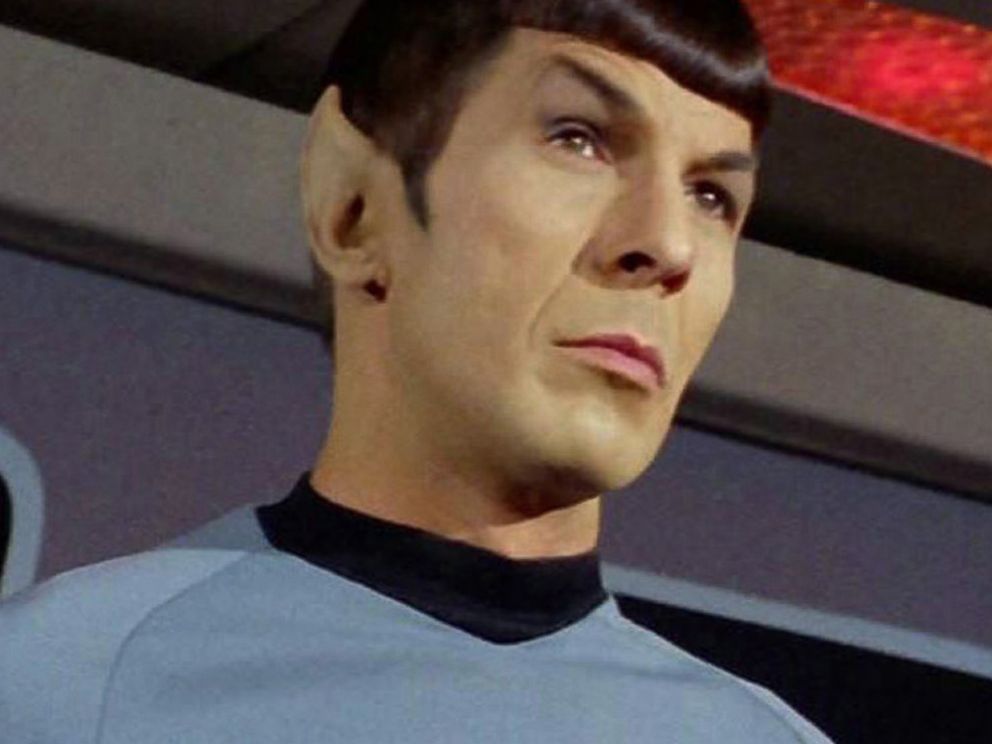 Nimoy -- a United States Army veteran, who was born in Boston, Massachusetts -- first began acting at the age of 8 locally, then in the early 1950's, staring in TV runs, such as "The Silent Service," "Broken Arrow" and "Dragnet." But it was his debut as Mr. Spock in the 1960's "Star Trek" that made him a cult legend.
He first brought Mr. Spock to the screen in 1966 for the original "Star Trek" pilot, a character he played on TV until 1969. He would go on to star in eight movies and build a cult following as the half human, half Vulcan famous for his hand gesture that meant "Live Long and Prosper."
After a long and successful career since the beginning of "Trek," Nimoy had brought back his famous role in 2009's reboot "Star Trek," and the recent sequel "Star Trek Into Darkness" in 2013. Zachary Quinto played a younger version of Spock.
In an interview with StarTrek.com, Nimoy expressed his gratitude to reboot director J.J. Abrams for bringing him back to honor him in the new series.
"I think he's done a great thing for Star Trek. I'm very grateful to him. We all owe him a lot. When someone comes along like he has done and picks it up and elevates it, we should be grateful. So when J.J. calls me, I take the call," he said.
But Nimoy was more than just an actor -- starring as of late as a voice in 2011's "Transformers: Dark of the Moon" and as Dr. William Bell in another cult classic series "Fringe." Nimoy began his career as an acting teacher in his early 20's in Hollywood, and more recently the author of his autobiographies, "I Am Not Spock" in 1975 and "I Am Spock" in 1995.
In addition to his over 130 acting credits, Nimoy had a dozen directing credits, including the 1987 hit "3 Men and a Baby," starring Tom Selleck and Ted Danson and a couple "Star Trek" movies. Nimoy also starred as himself in hits like "Futurama," "Ancient Mysteries" and "In Search of..." as a host in the late 1970's and early 1980's.
Somewhere in the middle of all his success, Nimoy went back to school and earned a master's degree in Spanish from Antioch University Austin in his 40's, then later an honorary doctorate, according to the Times.
Nimoy was married twice - once to actoress Sandra Zober from 1954 to 1987 and most recently to Susan Bay from 1989 till his death. He is father to Julie and Adam Nimoy. His son, 58, followed in his famous father's footsteps, directing episodes on "NYPD Blue," "Gilmore Girls" and "The Practice."
Nimoy is survived by his wife Susan Bay and his two children, Adam and Julie.