— -- "Star Wars: The Force Awakens" director J.J. Abrams and Lucasfilm president Kathleen Kennedy spoke today at "Star Wars" Celebration in Anaheim, California, and spilled a few key secrets about their December movie that has fans waiting with bated breath.
But what really had fans excited was the new trailer at the end of the session.
Harrison Ford Makes an Iconic Appearance
In the clip, a voice says, "The force is strong in my family, my father has it, I have it, my sister have it, you have that power too." No word on who the voice was, but it sounds like Hamill as Luke talking about his family.
We also see what looks like Darth Vader's mask years after the famed villain perished.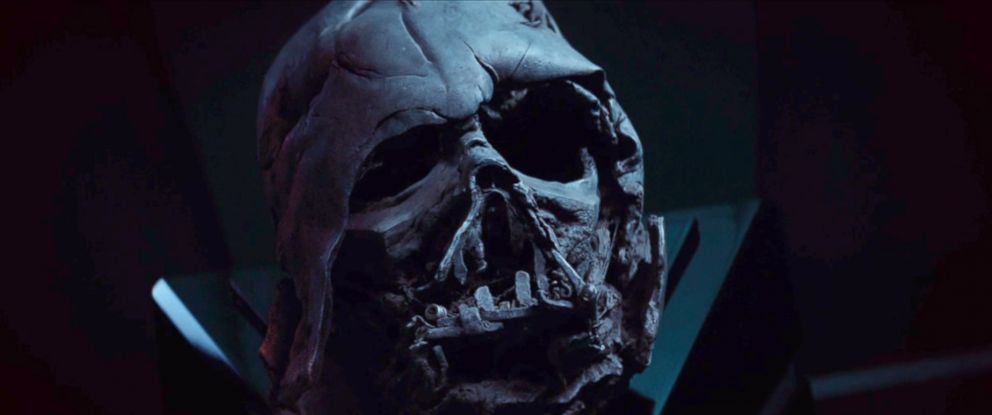 In the middle, we see what looks to be Luke's metal hand reach out and touch R2-D2. They are on the surface of some fire-spewing planet.
Finally, we see Adam Driver's character -- which looks like a possible sith lord -- in full for the first time and it shows he will be wearing a metal mask of some kind. The clip ends with Harrison Ford saying, "Chewy, we are home."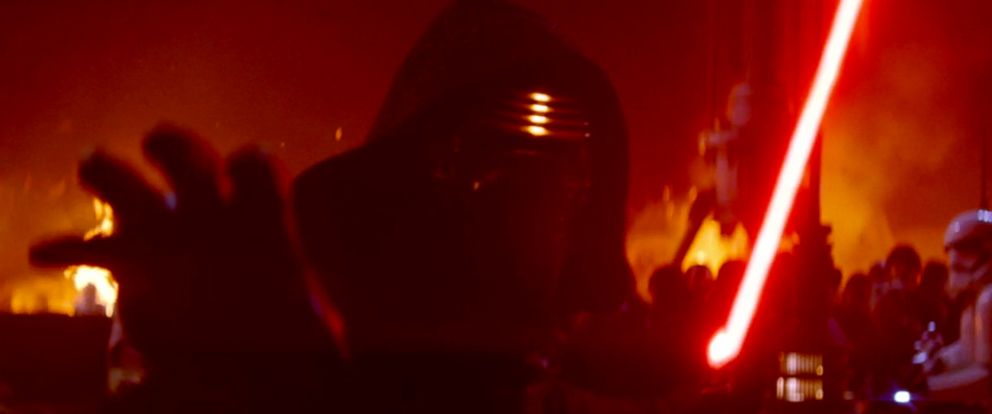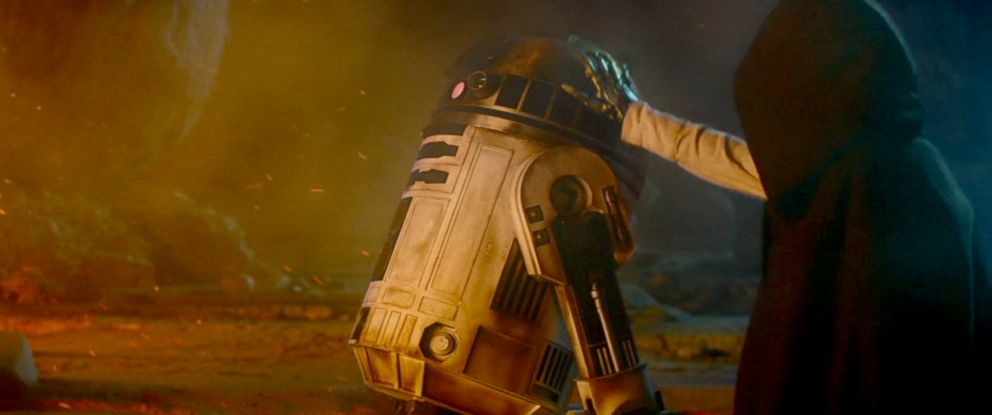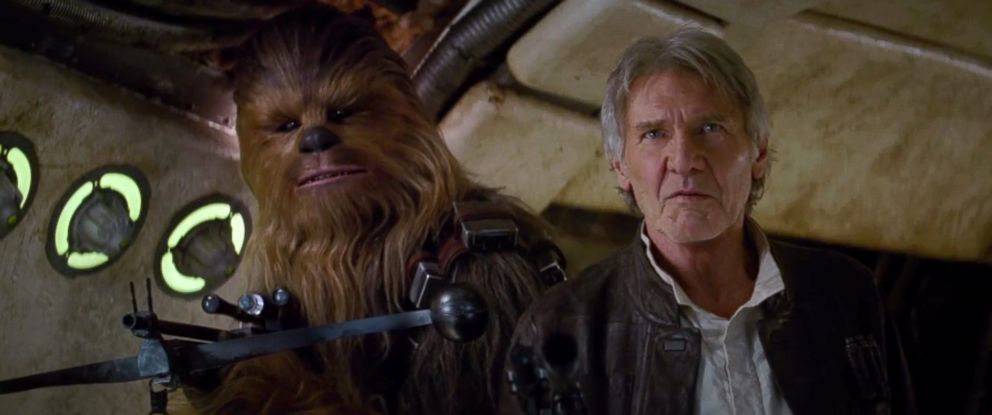 Secrets of 'The Force Awakens'
Along with the trailer, Abrams also revealed during the panel that he wanted to build out the set as much as possible and make them as real as possible, the director said, "We needed a standard ... that people were [really] in those places."
He added that there would obviously be an endless number of special effects, but that he's watched the film and it still looks great pre-effects.
Abrams also revealed that those shots of actors in the desert were not of Tatooine, but a "new planet."
That got the audience shocked, but Abrams refused to spill any more details about this new, "hot" planet.
Abrams also introduced the mysterious new main character including Oscar Isaac, who plays Poe Dameron, John Boyega who plays Finn, and Daisy Ridley who plays Rey -- who all showed up to the event.
"We discover Rey on a new desert planet Jakku, she is a scavenger and completely self sufficient ... until she meets another character and an adventure begins," Ridley said, alluding to Boyega's character.
Boyega, who is seen in the first trailer from last year as a possible Stormtrooper said his character is in incredible danger and the way he reacts changes his life forever. He joked that he is in fact a trooper, but looked to be laughing, so he may have been kidding.
Isaac said his character, seen previously as a pilot, is "the best friggin pilot in the galaxy."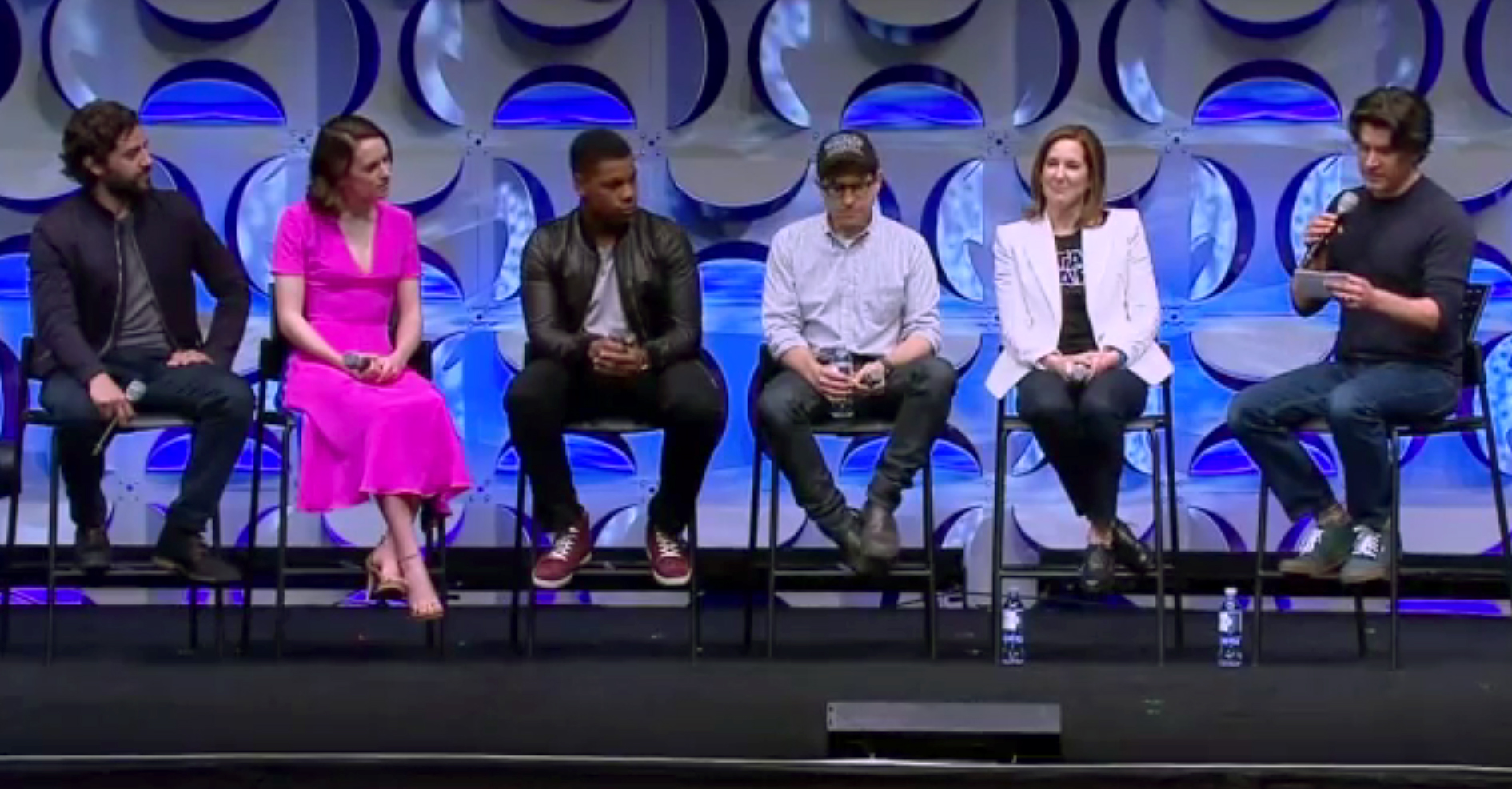 "He's been sent on a mission by a certain princess and he ends up coming across Mr. John Boyega's character and their fates are forever intertwined," Isaac added.
Later on in the panel, "Star Wars" icons Mark Hamill, Anthony Daniels, Peter Mayhew and Carrie Fisher also showed up and stood in front of the brand-new Stormtroopers.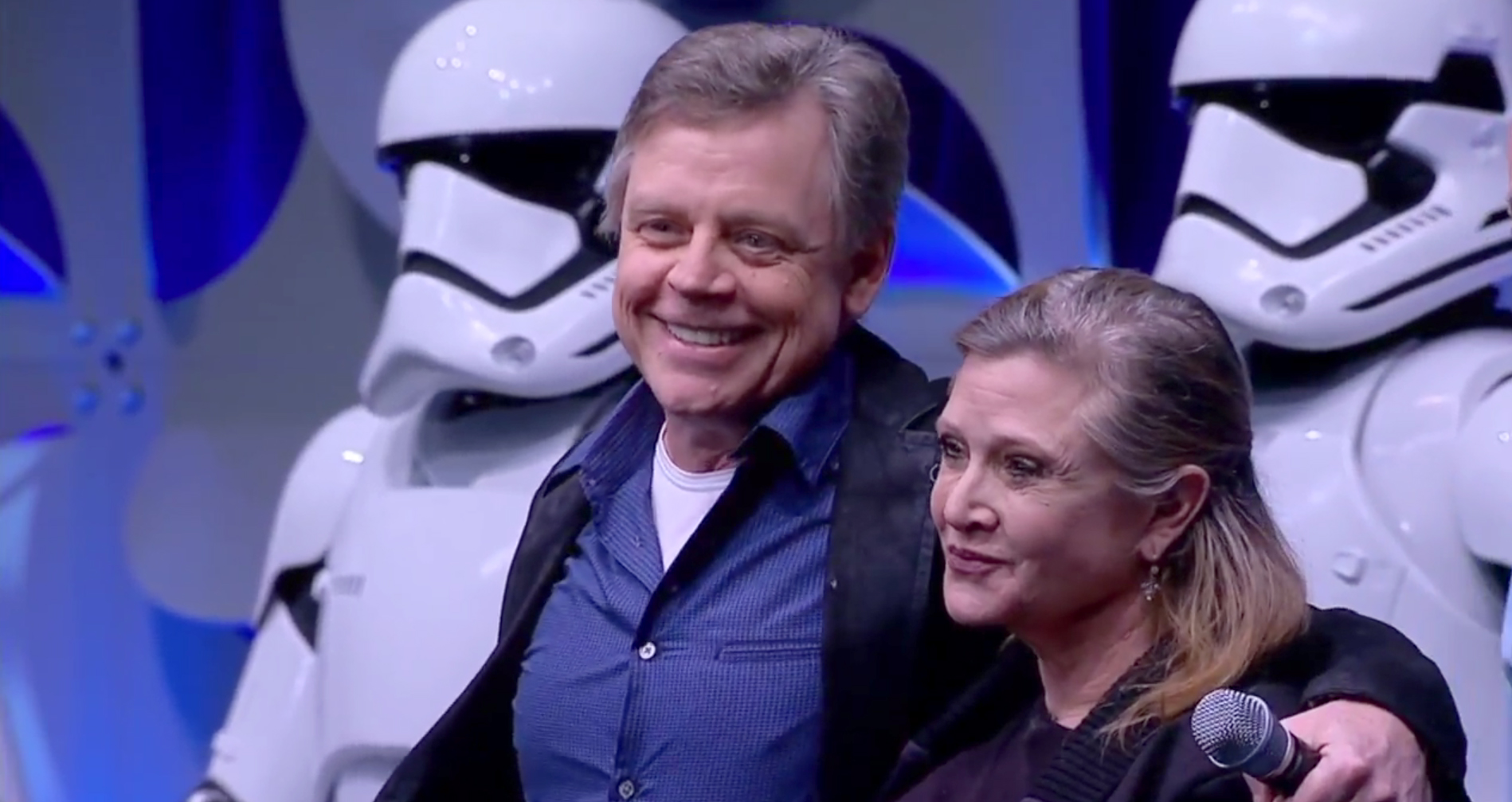 "The buns are tired now, so we are probably not going to have the futuristic buns, but I think we will have an alternate thing," Fisher said of Princess Leia's style.
Hamill, who plays Luke Skywalker, said "I'm so grateful for your support .. my entire adult life, I've felt so much love from you. You're more than just fans, you're family."