— -- "Star Wars" fans are counting down to Force Friday II on Sept. 1, when a new line of products inspired by "Star Wars: The Last Jedi" will be unveiled worldwide.
Disney and Lucasfilm announced a new global augmented reality (AR) event called "Find the Force" in which fans can take part in a virtual treasure hunt and participate in the battle against the dark side.
With the app, viewers can scan characters with the Find the Force logo to unlock a special AR experience, which features fan-favorites and surprise characters from the new film.
The experience runs from Sept. 1 through Sept. 3, but a sneak peek of one of the new characters is available now for those who download the app.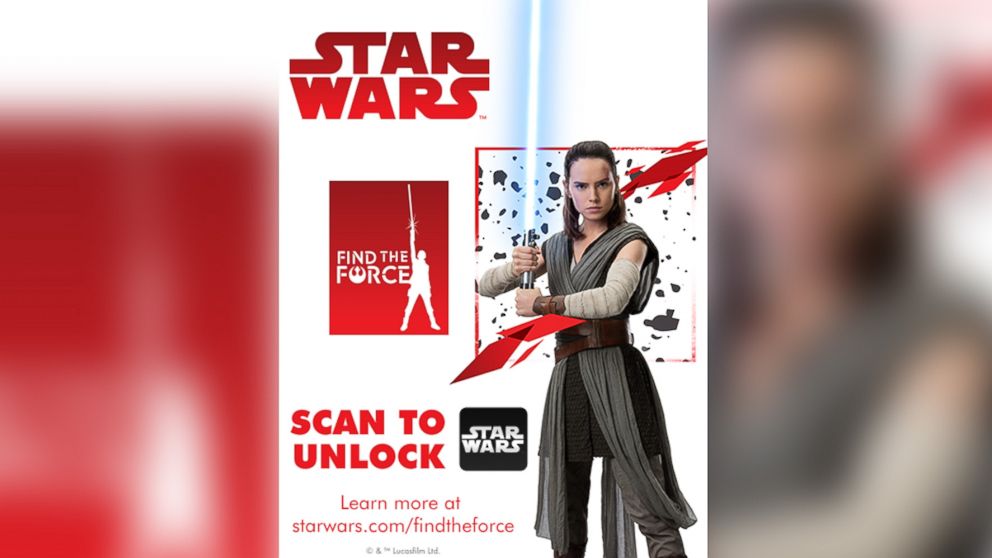 How It Works
First, download the Star Wars app.
Visit any one of 20,000 participating retail locations to find a graphic that contains the Find the Force logo.
Scan the logo using the Star Wars app to reveal a character who, through AR, will appear in the room.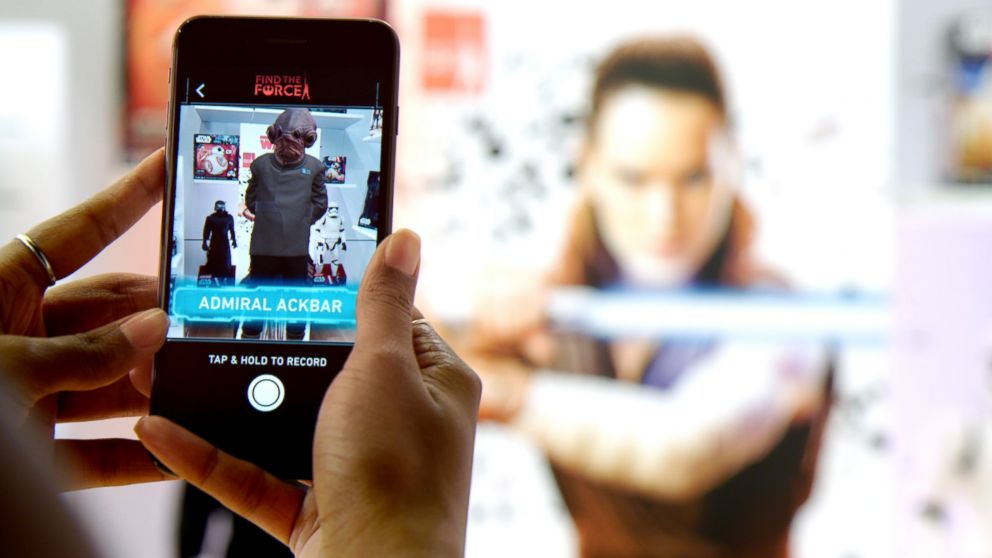 Take photos, record videos and share the experience on social media.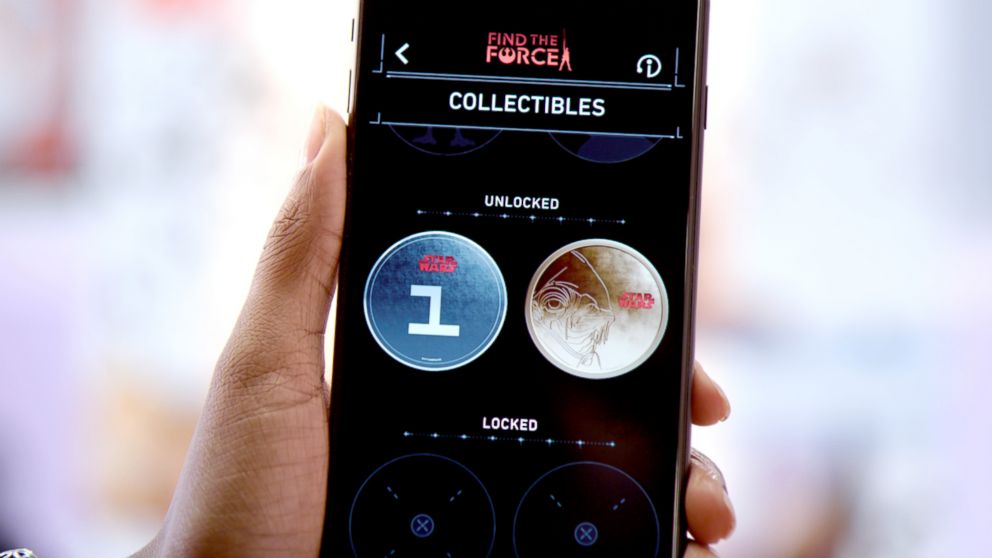 To learn more, visit starwars.com/findtheforce.
Disney is the parent company of Lucasfilm and ABC News.