Super Bowl 50: A Look Back at Whitney Houston's Anthem 25 Years Later
Super Bowl 50 marks the 25th anniversary of her legendary performance.
February 4, 2016, 3:55 AM
— -- It's hard to believe that it's been 25 years since Whitney Houston took the stage in Tampa, Florida to sing the Star-Spangled Banner for Super Bowl XXV.
The year was 1991 and the Buffalo Bills faced off against the New York Giants in one of the greatest games in Super Bowl history, but not before the music icon belted out her incredible rendition of the National Anthem.
The Gulf War was a major topic of discussion in the American conscious at the time, which only made Houston's performance that much more memorable and poetic.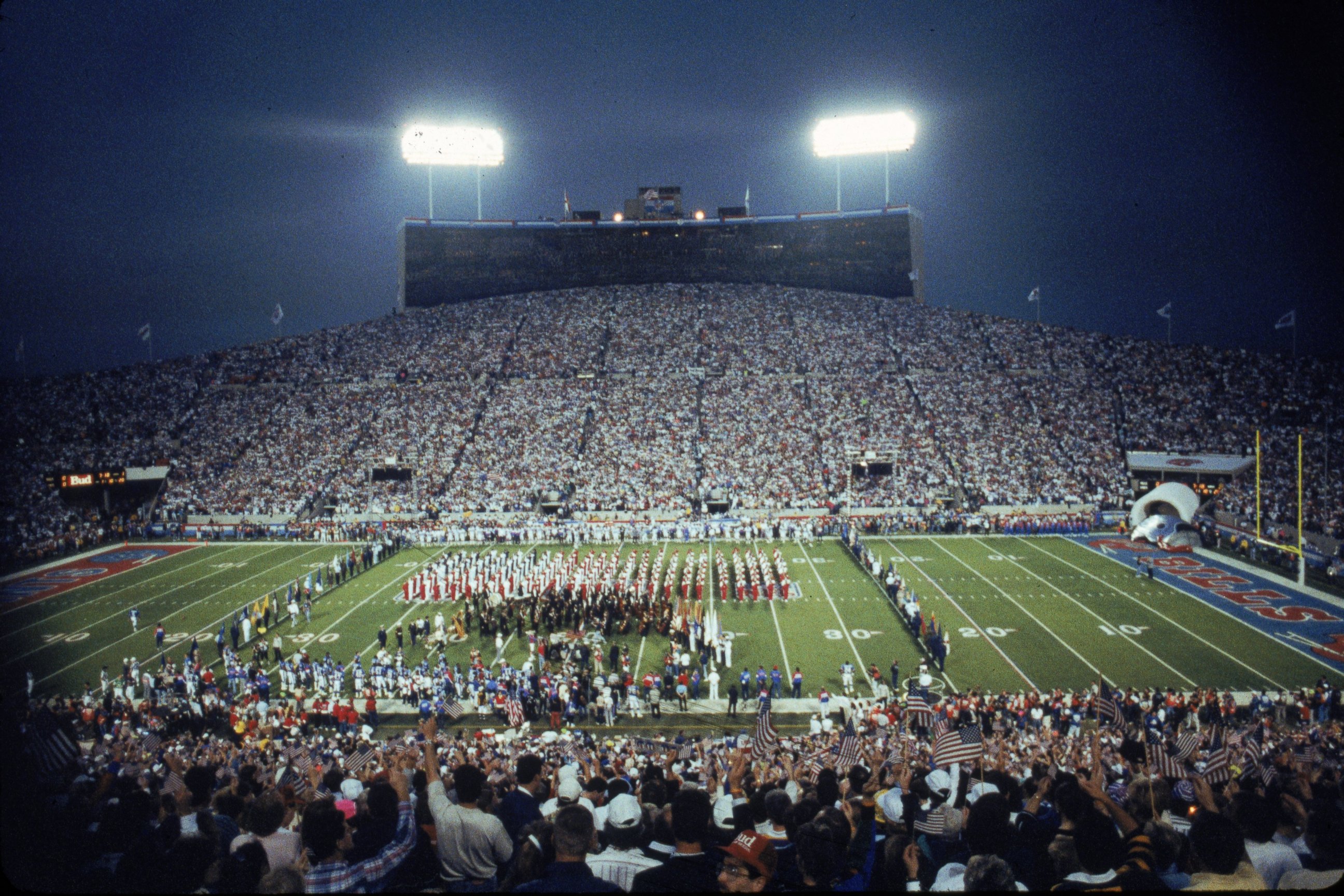 The crowd in Tampa waved American flags in the air, as commentator Al Michaels introduced Houston.
"And now to honor America, especially the brave men and women serving our nation in the Persian Gulf and throughout the world," he said. "Please join in the singing of our National Anthem ... sung by Grammy Award winner Whitney Houston."
It was also announced that the anthem would be followed by a fly-over from F-16 jets.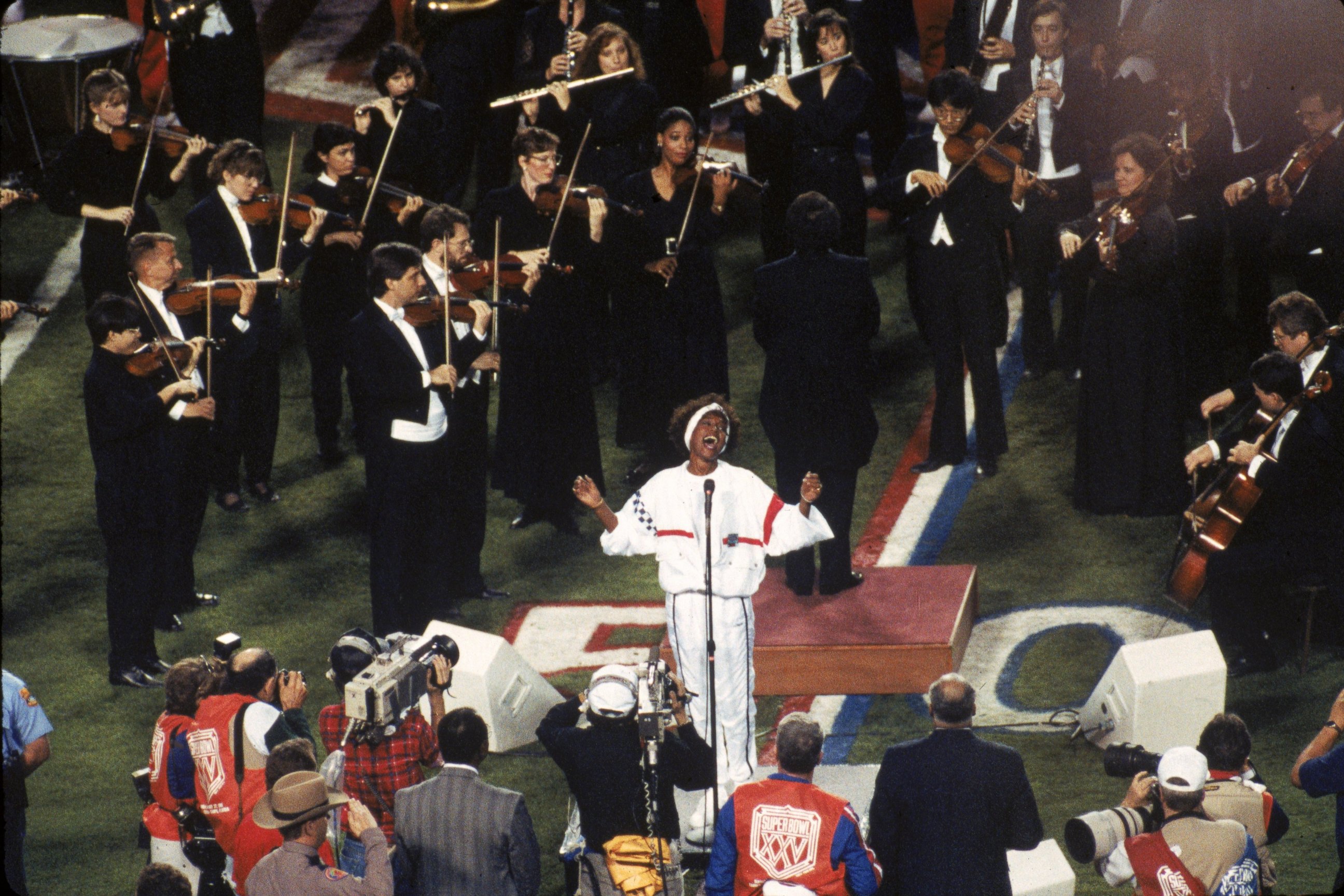 Houston came out in a red, white and blue outfit, her hair held up by a head band. The highs and lows of the song could only be done by Houston, who effortlessly sung the song to perfection.
Then came Houston's close-up when she sang, "And the rockets red glare," which she followed up with a classic smile and had the crowd on its feet. By the time the lines like "the land of the free and the home of the brave" finished the performance, all you could see in the stands were a sea of red, white and blue.
The fly-over was a beautiful ending to a touching moment that united football fans, music fans, patriots and the rest of the millions watching the game.
Houston died in 2012 at the age of 48.