— -- Teresa Giudice is grieving.
Antonia Gorga, the mother of "The Real Housewives of New Jersey" star and the matriarch of the Gorga family, passed away back in March. She was 66.
"My mom passed away, which was so devastating," Giudice told ABC News. "I still can't believe that. I'd take going to jail 10 more times than not losing my mom."
Giudice, 45, admits that she's "angry" -- one stage of grief. And it's what helped her tell the truth about her marriage to Joe Giudice, she said.
"After my mom passed away, that's when I got really angry because I felt like I lost time with my mom and I got mad at him," she revealed.
Giudice served more than 11 months in federal prison before being released in December 2016. She and her husband of 18 years pleaded guilty to fraud charges. Now, the reality star is left to take care of their four daughters while her husband serves his own 41-month prison sentence.
"I know it took a toll on my parents," Giudice said, adding that her mother was sick for three months before she died.
How Giudice Is "Standing Strong"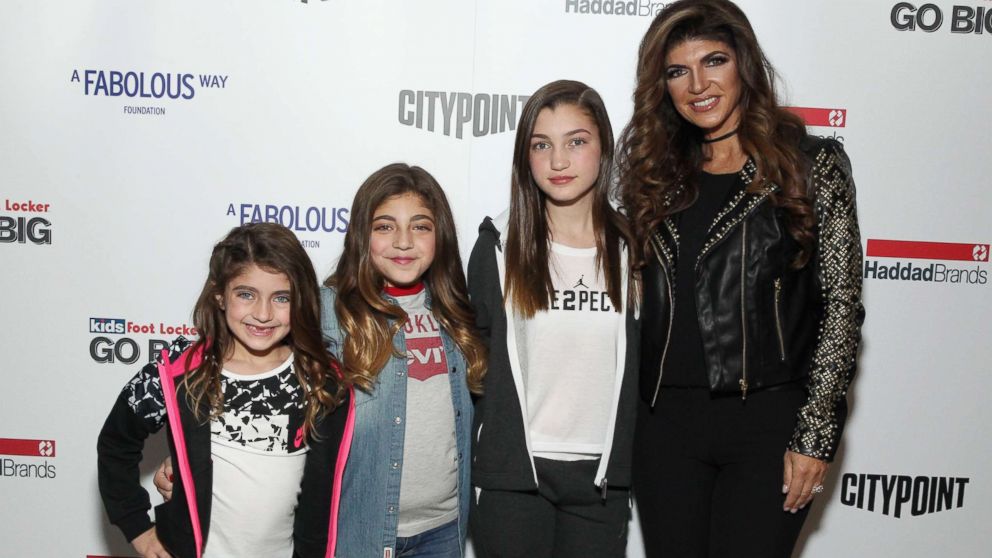 The reality star admits that her husband hasn't read an advanced copy of her latest memoir, "Standing Strong," in which she writes, "My husband made a mess of our finances."
"I told him I got really raw and he's like, 'I understand,'" Giudice said, noting that she sees "a difference" in her husband since he began serving time.
"When you're there, all you do is think and I'm sure he's feeling guilty," she said.
In "Standing Strong," Giudice also sheds light on her new normal.
After her mother died, Giudice's father, Giacinto Gorga, moved into her New Jersey home. Giudice, who describes herself as the "sole provider," is now caring for her father. "He's like my fifth kid," she said.
"It's rough," Giudice said of how the loss of her mother is affecting her father. "They were married for 47 years. He goes and sees her every day. I go with him a lot at the mausoleum. He doesn't miss a day."
Giudice says losing her mother helped her bond with Danielle Staub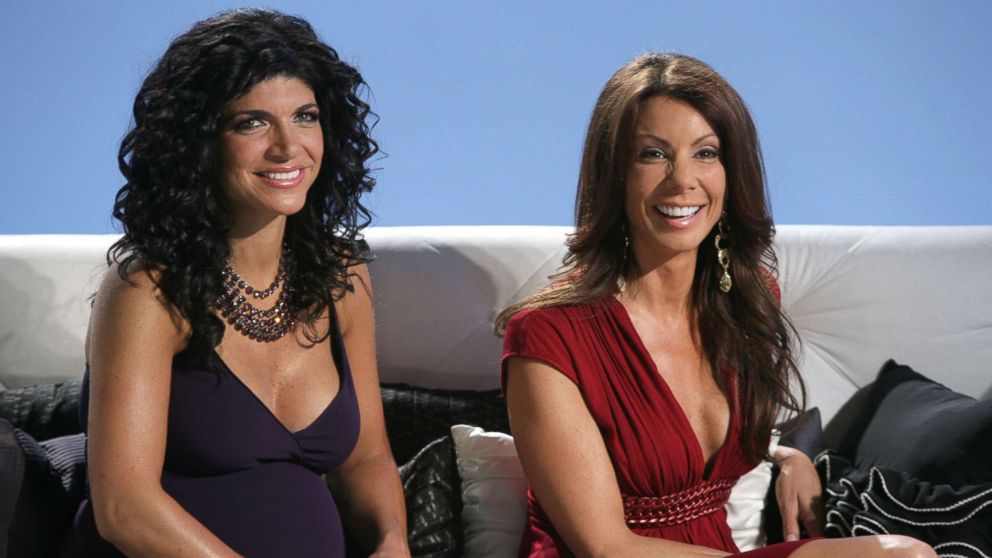 Acceptance is another stage of grief. And perhaps it's what helped the reconciliation of one-time enemies Giudice and Danielle Staub.
Staub, 55, was the first season villain of "Real Housewives," ostracized for her criminal past, which was detailed in a book, "Cop Without a Badge." The book was the center of discussion for many of the housewives in an effort to embarrass the mother of two.
In fact, it was when Giudice confronted Staub about the book at a dinner that made Giudice a household name. The now iconic scene ended with the reality star flipping the table, calling Staub a "prostitution whore."
It became such a moment in "Housewives" history that Giudice even named her 2016 book after the scene: "Turning the Tables: From Housewife to Inmate and Back Again."
"When my mom was sick, she reached out to me every single day," Giudice said of Staub. "She always made an effort to call me and check up on me and see how I was doing. She didn't have to do that."
Still, their reconciliation began months before Giudice reached out to her after completing her prison stint. While inside Danbury Federal Prison in Connecticut, Giudice said she had time to reflect on how that first season, and Staub's battered reputation thereafter, truly affected her and her family.
"People refused to work with her and I felt like that was really wrong," Giudice said. "Now that I'm a single parent and I am by myself, I felt bad that she was the sole provider, raising two kids and her job was taking away from her. I wanted her to know that was not my doing."
Staub returned this season, joining Giudice, Giudice's sister-in-law Melissa Gorga, Dolores Catania, Siggy Flicker and newcomer Margaret Josephs.
Giudice "can't predict" what will happen to her marriage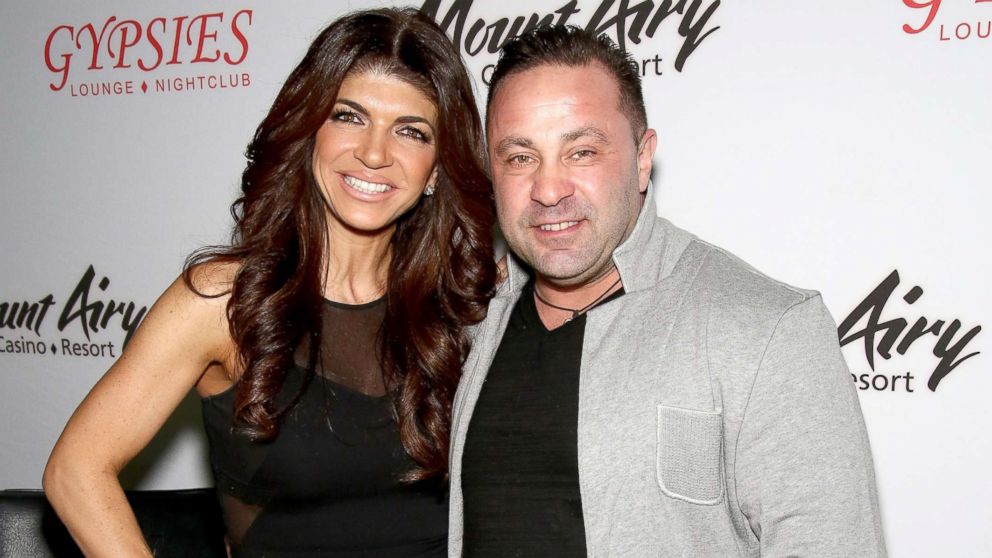 Despite seemingly constant tabloid headlines that Giudice is splitting from her husband, who may be deported to his native Italy, the reality star told ABC News she's "happily married."
"I know he had no bad intention. I know he wasn't trying to hurt me in any way," Giudice said of her husband. "It's like whatever. S--- happens."
Still, when Joe Giudice is released from prison, Giudice said "things are not going to be like the way they were."
"I can't predict the future … but are we splitting up? No. But if you asked me was I ever going to go jail? I'd say, 'No way!' But did I? Yes! So I'm not predicting the future."