'Thelma & Louise' 25th Reunion: Susan Sarandon, Geena Davis in Exclusive 'GMA' Interview
In an interview with "GMA," the actresses recall their iconic roles.
— -- It's been 25 years since "Thelma and Louise" debuted on the silver screen, but decades later, pop culture's most notorious BFFs remain as beloved as ever.
The 1991 film's Oscar-winning actresses, Susan Sarandon, 69, and Geena Davis, 60, recently spoke with Robin Roberts for a "Good Morning America" interview about the film's legacy.
"When I read the script I said, 'I have to be in this movie,'" Davis said. "It was so rare to find a script with two incredibly well-drawn female characters, but none of us had any idea...had any clue that it would strike. We were hoping people would see it because it was a small budget [film.]"
The movie follows the journey of Thelma Dickinson and Louise Sayer, after the latter shoots and kills a man who attacks Thelma, and follow suit by embarking on a trip to Mexico. The film ends with the pair driving into the Grand Canyon, killing themselves.
But according to Sarandon, the shocking ending wasn't the original plan for director Ridley Scott.
"He said, 'I know [Louise] will definitely die, I'm not sure about [Thelma],'" Sarandon recalled. "He said, 'You might push her out at the last minute' but actually, we only had one take."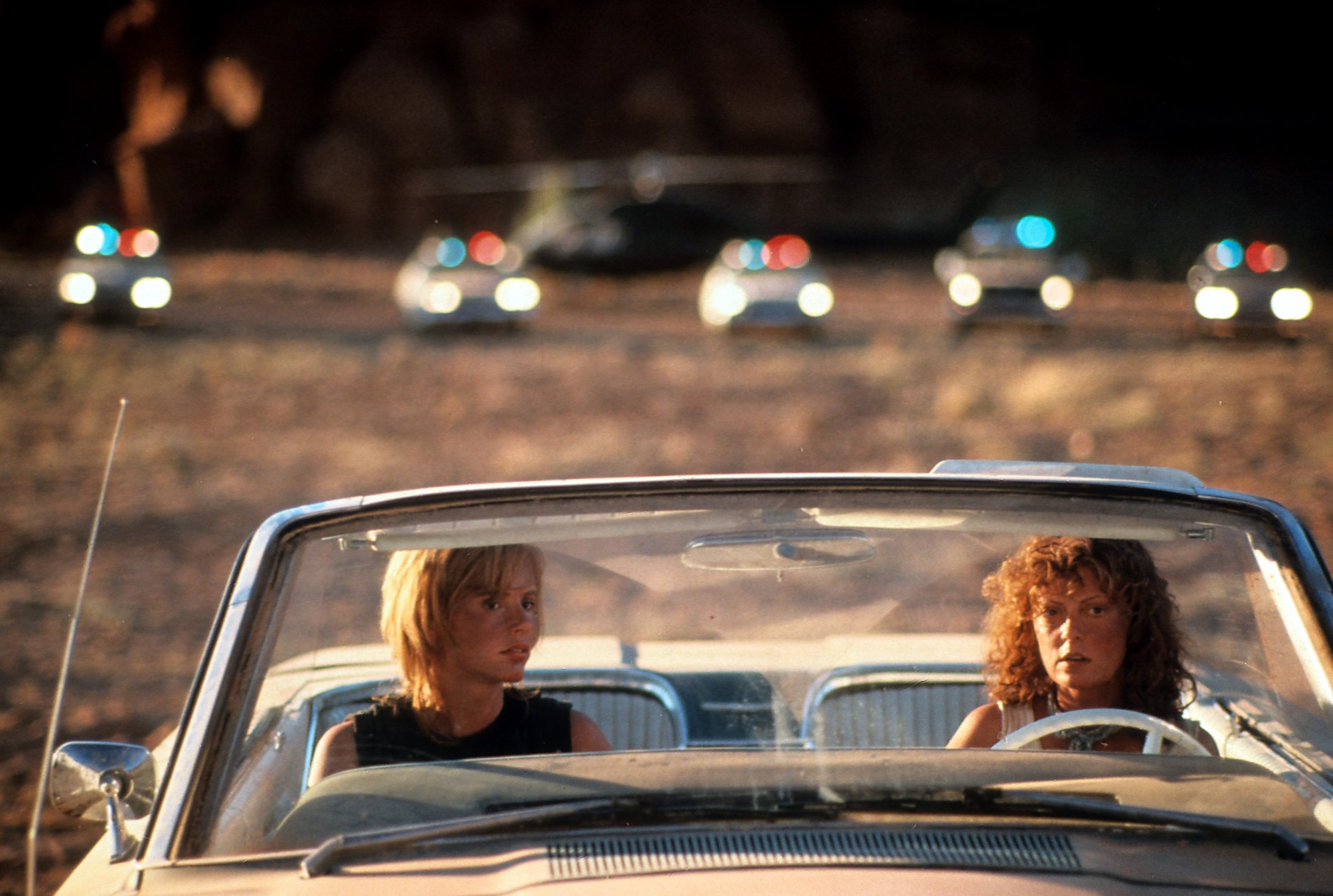 Davis said, "I think the ending is exactly how it should be because we get away. Despite the fact that we kill ourselves, we retain control of our lives to the bitter end."
An alternate ending wasn't the only significant change that was bandied about.
George Clooney had read the part of J.D., but lost it to Brad Pitt, Davis confirmed.
"I was on a plane with George Clooney by happenstance, and we're chatting, and he goes, 'I hate that Brad Pitt' and I said, 'No you don't, he's your friend' and he says, 'No, I hate him because he got the part in 'Thelma and Louise…'" she said.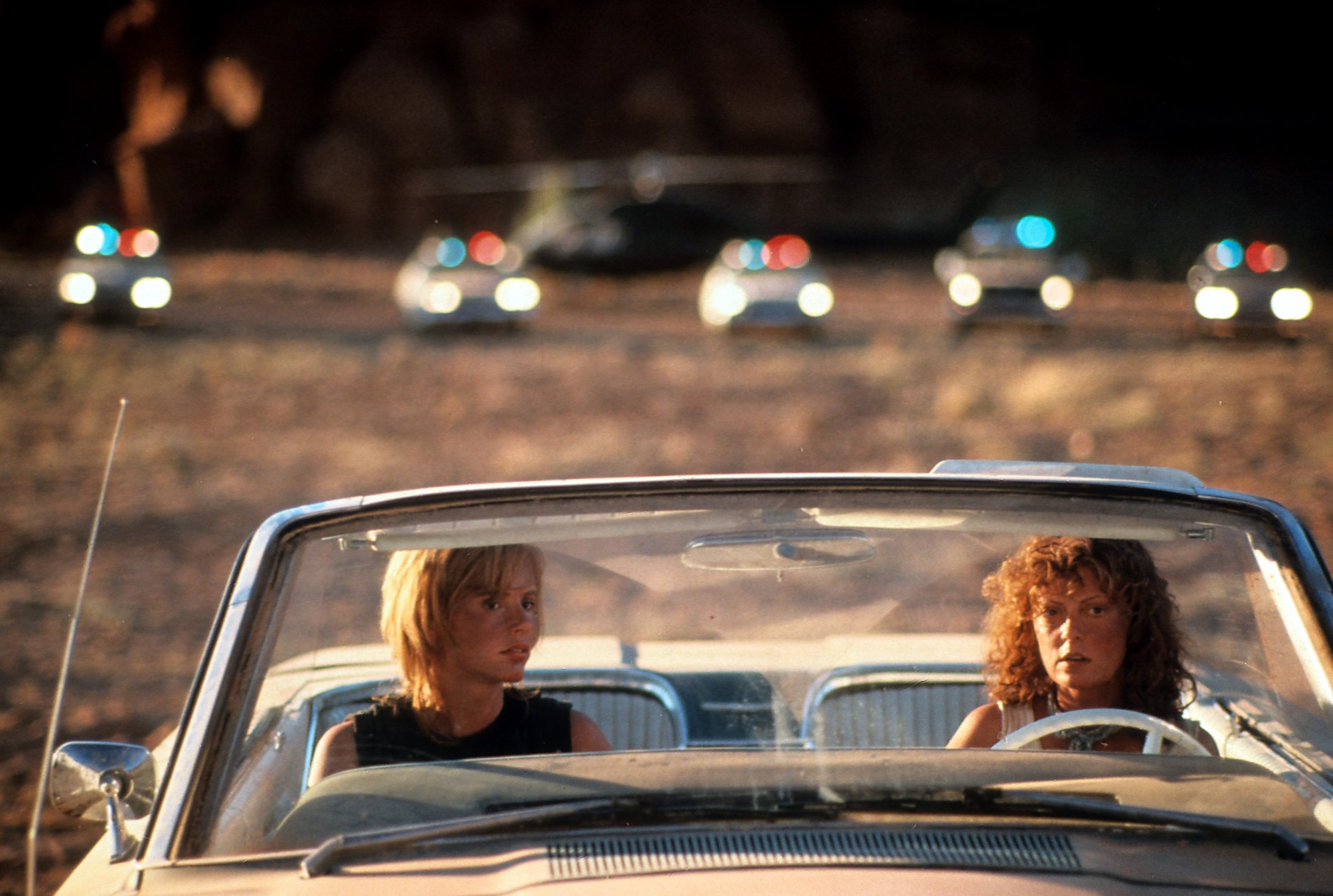 Fast forward two-and-a-half decades later, and Sarandon says she hopes "Thelma and Louise" is used to raise awareness about violence against women.
"I hope now, that women don't have to get off a cliff," Sarandon said. "They don't get to the point where that's the option and so many women are speaking up and supporting other women and rape and domestic abuse is now no longer such a secret -- so I would hope in 25 years we don't have to send people over the edge when something like that happens."
Chimed in, Davis: "I'm with her."