— -- Day two of Will and Kate's New York City trip was just as action-packed as the first.
From a somber visit to the 9/11 Museum and Memorial to a glamorous appearance at the Metropolitan Museum of Art, here are five things the Duke and Duchess of Cambridge did during the last full day of their Big Apple tour.
5. They Hit the Met: Prince William and Duchess Kate first met during their time at the University of St. Andrews, so obviously, the school has a special place in their lives. To cap off their last full day in New York City, the royals attended the St. Andrews New York Gala Benefit, part of the university's 600th Anniversary Fundraising Campaign, at the Metropolitan Museum of Art on the Upper East Side of Manhattan. Duchess Kate wore a dark green crepe, pleated, off-the-shoulder Jenny Packham dress.
4. Prince William Rose to New Heights, Literally: Prince William joined New York City Mayor Bill de Blasio and Empire State Realty Trust CEO, president and chairman Tony Malkin for a tour of the Empire State Building, including a stop on the 86th floor observatory. "I'm looking forward to it!" William said upon arrival. After attending the Innovation is GREAT reception inside, the prince made his way to the top floor of the building, taking in the views of Manhattan from the viewing deck outside. "Wow!" he marveled, looking through the safety railings. "This is great."
3. They Rubbed Elbows with Stars: Not only did the royals meet Beyoncé and Jay Z at the Nets game Monday night, but today, they stopped by a Creativity is GREAT reception, attended by celebs including Harvey Weinstein and Georgina Chapman, Sir Patrick Stewart, J. Crew executive creative director Jenna Lyons, and "The Good Wife" actress Archie Panjabi. "They're very kind people that really have this great ability to connect with people," Panjabi said. "They were very generous with their time. They really do connect with people and it's very nice to see that."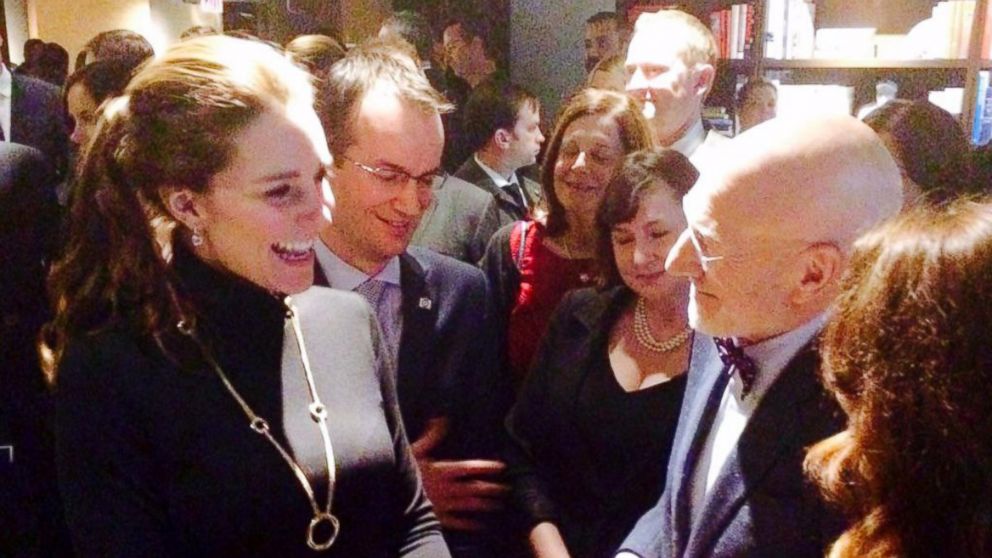 2. Prince William Gave Out His Contact Info to a Young New Yorker: After learning about the Door and the CityKids Foundation, programs that serve disadvantaged youth in New York City, Prince William and Duchess Kate were treated to a performance featuring singing, dancing and storytelling. One young man's story touched Prince William so much so that he gave him his contact information. "They brought hope to me," 22-year-old Steven Prescod said. "I had a low period in my life and never in a million years did I expect I would be performing for the Duke and Duchess."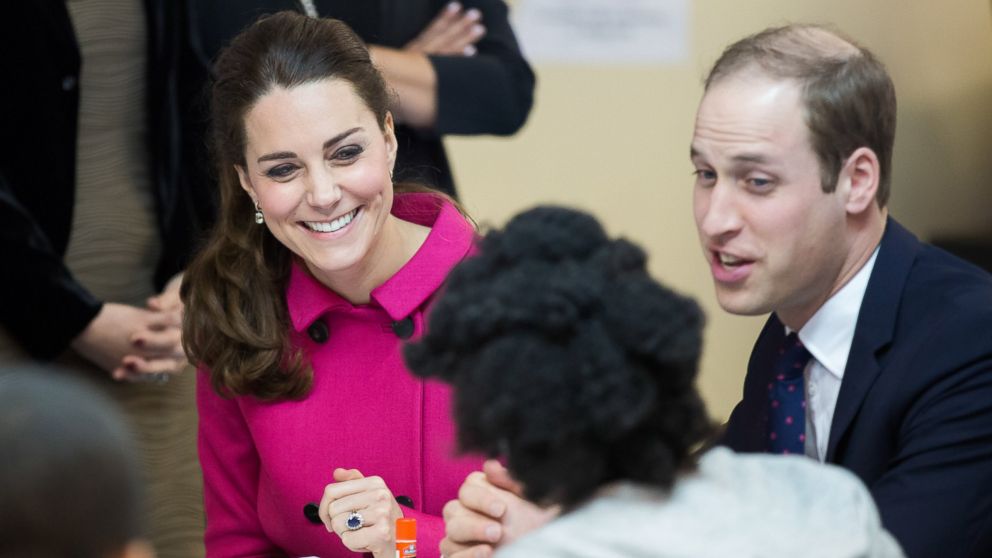 1. They Paid Tribute to Victims of 9/11: For their first stop of the day, Prince William and Duchess Kate visited the 9/11 Memorial, where the pregnant royal left a bouquet and a note that read, "In sorrowful memory of those who died on 11th September and in admiration of the courage shown to rebuild."