— -- Allison Janney, who portrays Tonya Harding's mother in the film, "I, Tonya," says she felt sad that Harding thought her performance was so accurate.
"She came up to me … and said, 'Wow, you were my mother. You played her perfectly,'" Janney told ABC News' Amy Robach. "I just almost wanted to cry because I felt so bad."
"It was so [uncanny] the likeness, the way she portrayed it," Harding said told Robach.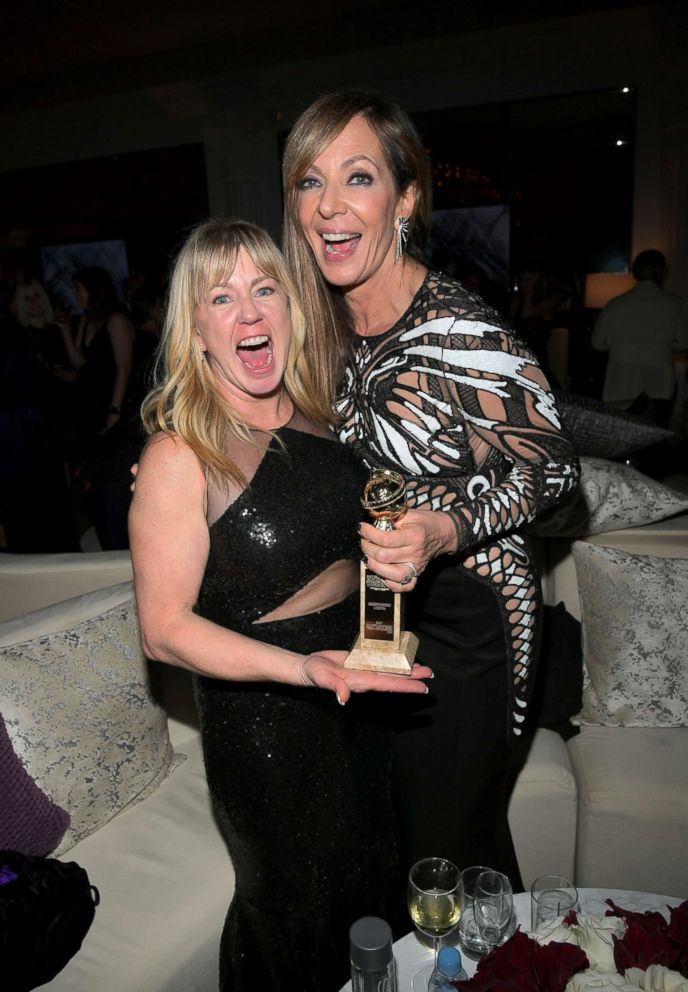 Watch ABC News' two-hour special, "Truth and Lies: The Tonya Harding Story," HERE.
Janney won the Golden Globe award for Best Supporting Actress for her role in the film, which depicts the former Olympic skater's life paired with documentary-style interviews.
Parts of the movie portray the alleged abuse Harding says she endured while living with her mother, LaVona "Sandy" Golden.
"I don't think that there was more than one day a week, sometimes, that I didn't get beaten," Harding said.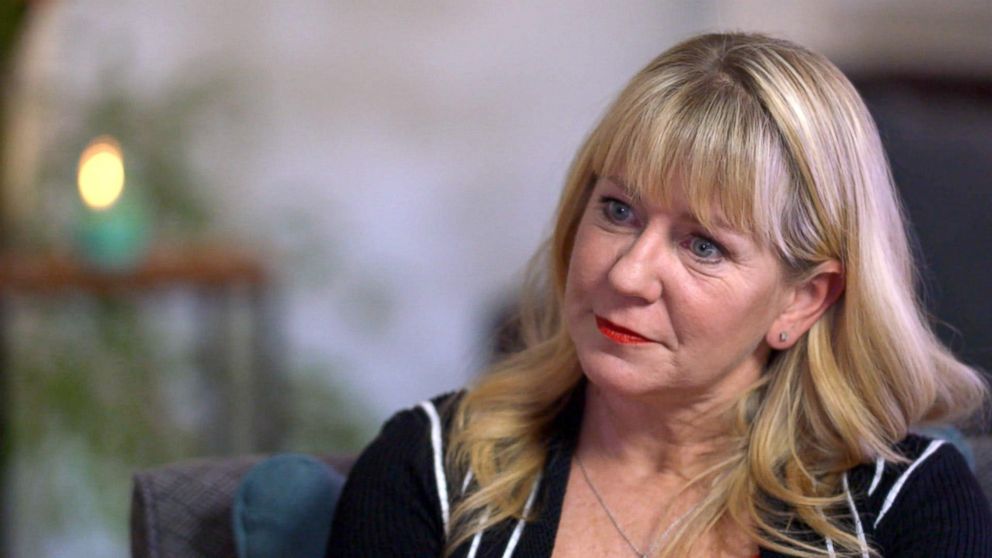 Golden has denied abusing her children.
Janney, who never met Golden before the film, said the role was a challenge.
"I think she just was a really angry resentful woman ... Nothing in life worked out the way she wanted it to and I think she feels she was owed something she didn't get and was going to get it with her daughter," Janney said. "The challenge for me was finding the humanity under LaVona and putting together what I thought must have been a pretty horrendous upbringing for her."
Margot Robbie, who plays the eponymous role and is a producer on the film, also discussed her experience bringing Harding's life to the big screen.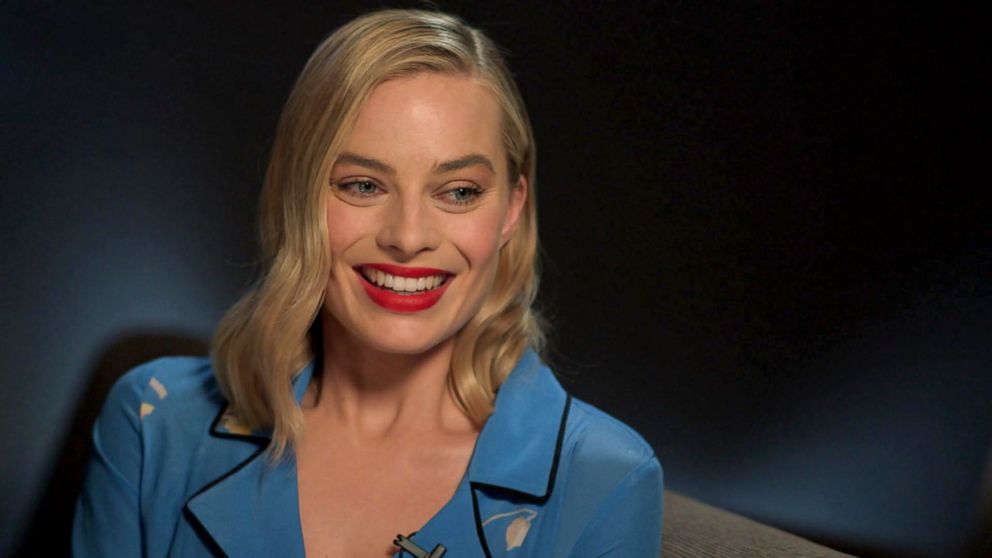 "I've never played a lead role before, where my character's name is the title of the film. It's never been the weight of the film, kind of, on my shoulders in that way, so I was really, really scared," Robbie told Robach. "And then also because I'm a producer on it, if it turned out badly ... There was no one else I could blame for it. I was really nervous to show this to people."
"It's really hard not to recognize that this is a real life person's story, and I am shaping the view on that person. I just hope I'm shaping it in a more positive or slightly more redeeming way than, than she's experienced in the past," she added.
"I feel like it's the greatest honor. I couldn't believe that she would let me play her," Robbie said in response to Harding.
Harding said the film did a "fabulous job" with portraying her life, but she also felt sorry that Robbie had to "actually play me."
"You got this top, beautiful actress that actually has to try to -- and did, and succeeded -- go through what I went through?" Harding said. "When I watched Margot playing me, and the looks that she had, I knew that she had been studying me for quite some time. And when she told me, 'Well, I'd been studying you for almost a year,' I was, like, 'Oh, my God.'"
"That makes me really sad," Robbie said when she learned that Harding felt sorry that she had to play her.
"I feel like it's the greatest honor. I couldn't believe that she would let me play her. I don't know why she would feel … That's really awful," Robbie continued. "I've told her how grateful I am that I've had this opportunity and that she's trusted me with this. It's a huge amount of trust to put in someone."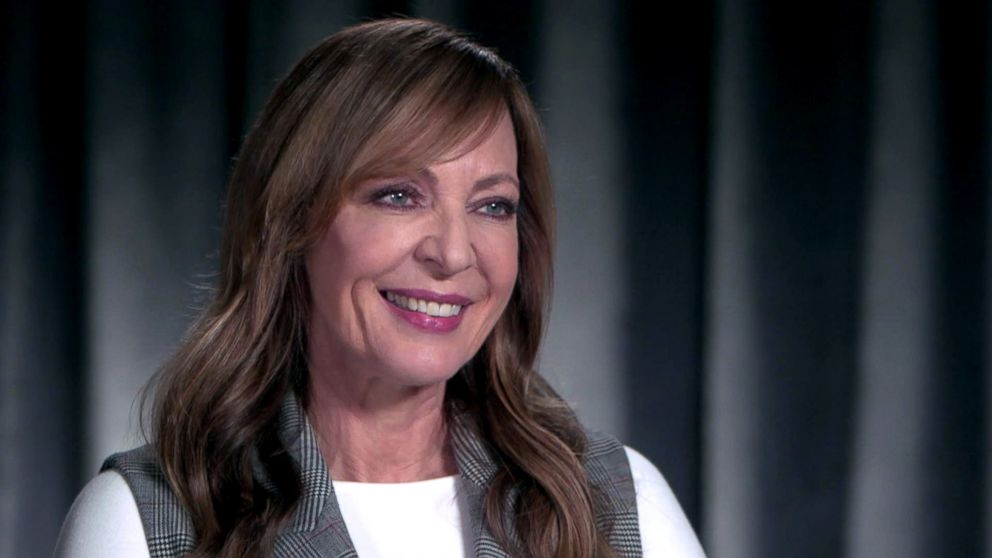 "I, Tonya" also tackles the now-infamous incident when Harding's rival Nancy Kerrigan was clubbed on the right knee during a practice session for the 1994 U.S. Figure Skating Championships in Detroit. The assailant was later found to have been hired by Harding's first ex-husband Jeff Gillooly and his friend, Shawn Eckardt.
Both Gillooly and Eckardt pleaded guilty to racketeering for their involvement in the incident. Gillooly was sentenced to two years in prison and Eckardt was sentenced to 18 months.
Harding denied having any involvement in the attack, but pleaded guilty to conspiring to hinder prosecution. She had to pay a $160,000 fine and was sentenced to three years' probation and 500 hours community service.
She was also banned for life from the U.S. Figure Skating Association.
"She's paid a huge price. I mean whether you think she did it or not, I don't believe she should've been banned from the Figure Skating Association, banned from figure skating for life," Robbie said. "It was her one means of income, but it was also her one, like, safe place in the world. I hate that they took that away from her."
Both Robbie and Janney said their thoughts on the incident have changed since working on the film.
"I was mortified and glued to my television set and very much was on the Nancy side when I watched it [24 years ago]. I didn't relate to Tonya, and I thought, how terrible that she did this thing and just evil," Janney said.
"Doing this movie, I realized how [it's] much more complicated, the story behind what happened, and especially Tonya's life," she continued. "Seeing, you know, her mother, who was not going to win any mother of the year awards certainly."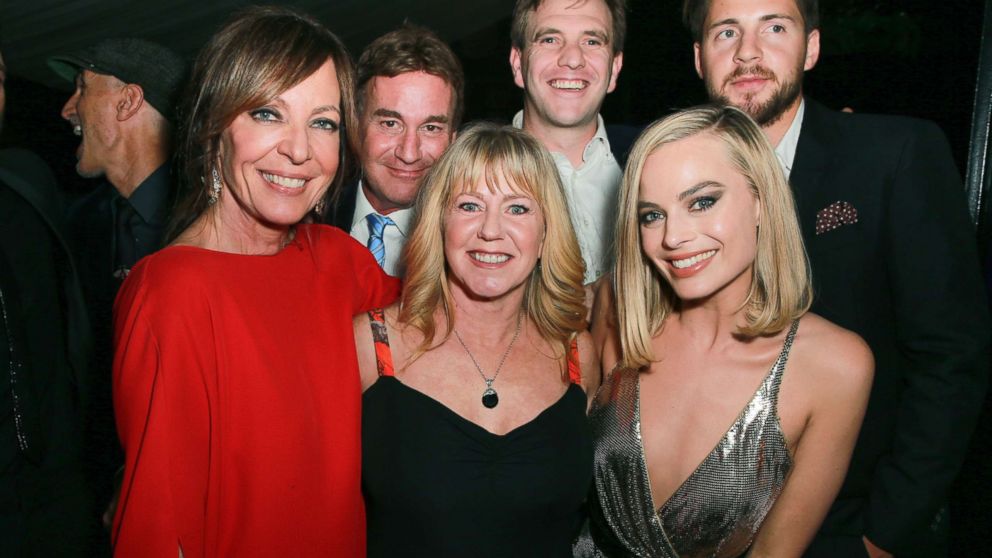 Janney said she may have even incorrectly thought that Harding was the one who hit Kerrigan or that Harding herself hired someone to take out Kerrigan.
"I don't know to this day whether, how much she was part of the incident but I feel like there are so many other players involved that maybe she wasn't directly involved," Janney said. "I just have a lot more empathy for her."
"The fact that she loved it so much was a great compliment to me but I also felt really sad for her having that upbringing," Janney said of Harding's response.
Janney and Robbie said they hope people will watch "I, Tonya" with open minds about what might have really happened.
"I hope they realize that they didn't know the whole story and maybe recognize how quick we all are to judge and maybe we are encouraged to ask the hard questions and not just search for quick answers," Robbie said. "I would hope -- and for the people who didn't know the story like me, who read it and had no idea."
"What I love about this movie is we're not judging her or any of these characters. We're telling the story and [the] audience gets to make up their own mind about what they think happened," said Janney. "There'll be some who'll say she did it, that she's guilty, and others who will say, 'I'm not so sure.'"