A week ago, the area around the Staples Center in downtown Los Angeles was full of basketball fans celebrating the Lakers championship win. Today, across the street from the arena is a tent city.
But it's not a homeless encampment. It's hundreds of "Twilight" fans camped out to catch sight of the stars as they arrive for Thursday night's red carpet premiere of "Eclipse" at the Nokia Theater.
A thousand or so fans have been camping on the asphalt outside the theater for close to a week. About 550 of them have been rewarded with access to the actual premiere. The rest will have to be content with seeing Kristin Steward, Robert Pattinson and Taylor Lautner walk the red carpet.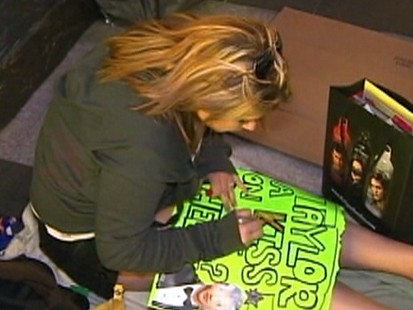 Some of the fans have arrived from far away. Warhad Khan says, "I flew all the way from New Zealand just to come here to see the premiere of "Eclipse." Others, like Delea Jones, says it's much bigger than she ever expected. "I had to be here. I want the experience of it. The
books
are awesome. The movies are just, I mean, the romance of it is what gets me," says Jones.
Some have compared the fever among the fans as something akin to the craziness that surrounded the Beatles more than 40 years ago.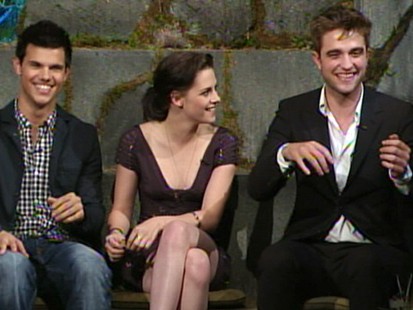 Most of the vampire lovers who have decided to camp out are female. Many are teens. Some are in their 20s. They have set up camping tents, blankets, chairs and umbrellas to make their week-long outdoor experience more comfortable. Some even brought cardboard cutouts of stars Robert Pattinson and Taylor Lautner, which they hope to get autographed when the hunks arrive.
On Wednesday night, the "twihards," as they are called, got a surprise visit from a few of the actors who appear in the movie. "The fans have shown us so much support, and we want to make sure they know we don't take them for granted and that we're happy they're out here," said Peter Fancinelli who plays the patriarch of the vampire Cullen clan. "They've been camping out here for days, I mean, I've never seen anything like this for a movie." That visit wet the fans' appetites. Now they want more.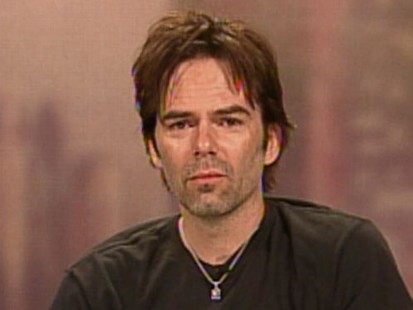 'Eclipse' a Box-Office Hit?
Industry watchers are mixed on just how well "Eclipse" will do at the box office. The first two "Twilight" movies brought in more than $200 million combined during their opening weekends. Some Hollywood insiders predict "Eclipse" could top that combined dollar figure on its own. So far, the opening-weekend box-office record for a movie is held by "The Dark Knight," which brought in $222 million in its first six days of release.
How much "Eclipse" will bring in is not important to the fans who are camped across the street from the Staples Center. Right now, they just want to see the heartthrob stars.