There are the things you expect to come out of the mouth of a Victoria's Secret model, like chatter about exercise regimens and prerunway personal prep.
Then, there are the things you don't, like revelations of a secret skill and a pickup line that actually works on a woman with the proportions of a goddess.
ABCNews.com caught up with four of the lingerie house's most bodacious beauties as they primped for Victoria's Secret's 2009 Fashion Show, which took place in New York Thursday night and will be broadcast nationwide Dec. 1.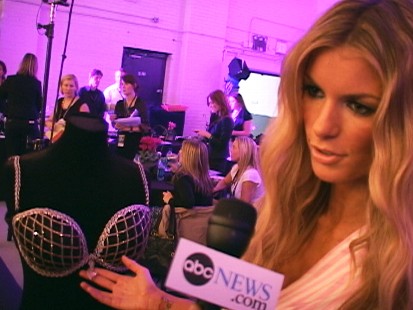 Below, check out the dirt they divulged, and
CLICK HERE
or press play on the video clip to the left to go behind the scenes with the models.