— -- Prince William and Prince Harry spoke out about the regret they felt at the last phone call they had with their mother, and how they are still haunted by it today.
In the most candid and intimate interview Prince William and Prince Harry have ever given, the brothers shared their happiest memories of life with Princess Diana, but also shared their overwhelming grief and how they coped with her death.
Harry admitted it was "a little bit too raw until this point. It's still raw."
"If I'd known what would happen, I wouldn't have been so blasé about it. But that phone call sticks in my mind quite heavily," William said. When asked about his last words with his mother, he said he remembers the conversation, saying "I do, I do," but he did not elaborate.
The morning after the conversation, the boys were awoken by their father to learn their mother had died at the age of 36, just a year older than William is today.
Harry, who has admitted dealing with the grief over his mother's death for the last 20 years, said that he will have regrets "for the rest of my life, how short the phone call was. And if I'd known that was the last time I'd speak to my mother, the things I would have said to her. ... Looking back on it now it is incredibly hard."
The documentary, "Diana, Our Mother: Her Life and Legacy" airs on Monday on ITV. It also includes interviews with family friends who have never before spoken, and Sir Elton John also speaks about the late Princess of Wales and her work.
Harry and William also reflected on their happiest memories with their mother, with Harry sharing that he is still comforted by his mother's laugh, which stands out in his mind to this day, and how she would smuggle candy to them during soccer matches, presumably while they were boarding students at Eton College.
William also recalled his mother's sense of mischief. He said she would send both boys "the rudest cards." William recalled one night supermodels Cindy Crawford, Christy Turlington and Naomi Campbell were at their Kensington Palace home, as his mother knew Prince William harbored a massive teenage crush.
"I was probably a 12 or 13-year-old boy who had posters of them on his wall. I went bright red, and didn't know quite what to say," he said. "I think I pretty much fell down the stairs on the way up. I was completely and utterly awestruck."
Today, 20 years later, the brothers are still coming to terms with their mother's death. William, Kate and Harry are all trying to preserve Diana's memory for the two newest members of the family, Prince George, 4, who celebrated his birthday Saturday, and Princess Charlotte, 2.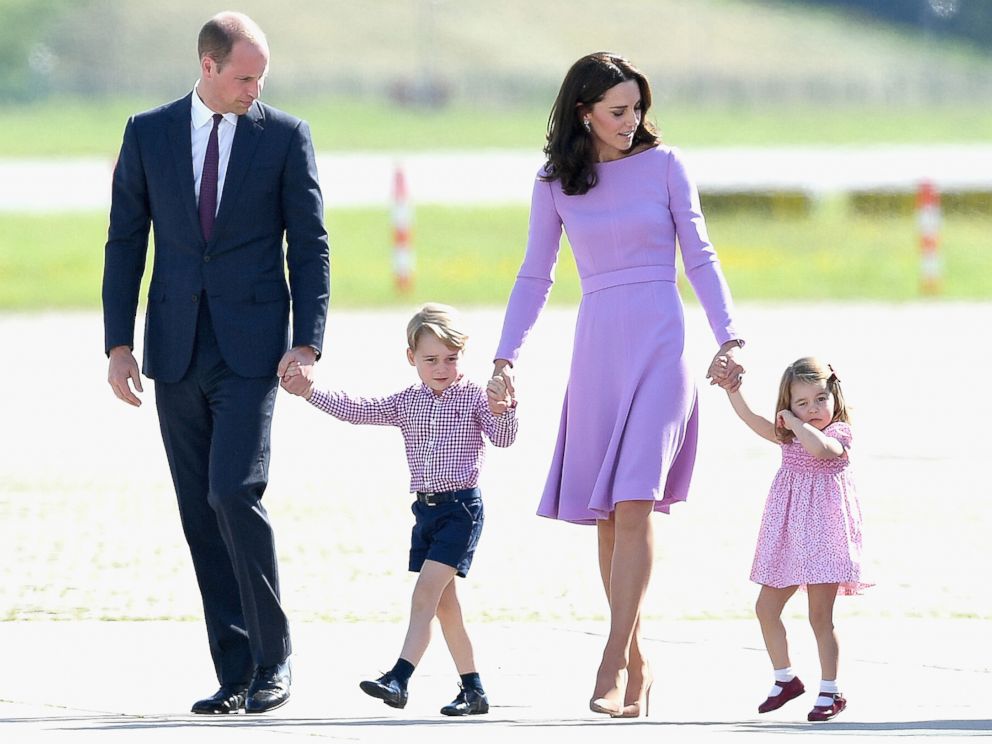 William said that his mother would be a "nightmare grandmother, absolute nightmare. She'd love the children to bits but she'd be an absolute nightmare ... she'd come in probably at bath time, cause an amazing amount of scene, bubbles everywhere, bath water all over the place and -- and then leave."
As a result of his mother's death, William has vowed to spend as much time as possible with his children, saying, "I want to make as much time and effort with Charlotte and George as I can because I realize that these early years are particularly crucial for children, and having seen, you know, what she did for us."
The brothers recently took George and Charlotte for a re-dedication of Princess Diana's grave at Althorp. As the world starts commemorations for the 20th anniversary of her death, William and Harry still reflect on what more their mother might have accomplished had she lived.
"There's not a day that William and I don't wish that she was ... we don't wish that she was still around, and we wonder what kind of a mother she would be now, and what kind of a public role she would have, and what a difference she would be making," Harry said.