— -- Five women spoke out in an article published Thursday on what they allege was an abuse of power and sexual misconduct at the hands of Oscar-nominated actor James Franco.
In the wide-ranging article from the Los Angeles Times, former students of the actor talk about feeling exploited for what they perceived as career advancement. One said she felt pressured into a sexual act while the two had already begun a relationship.
Franco, 39, taught acting classes at other studios before opening up Studio 4, a bi-coastal acting school, which closed a few years back.
While several former students told the L.A. Times they had a positive experience with Franco, some told the paper stories of specific incidents they believed crossed the line.
A group of women described being asked to participate in shoots at a strip club, where they were asked to take their shirts off.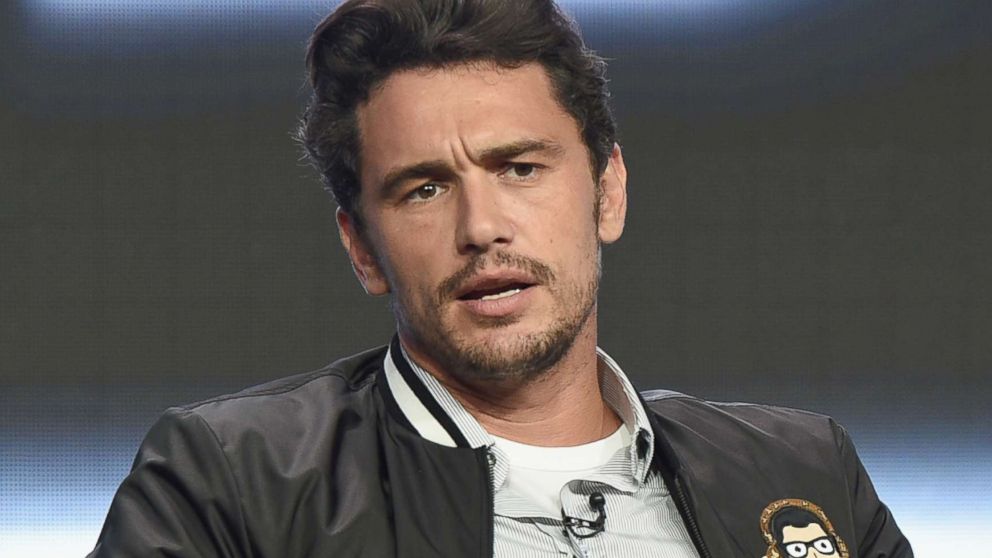 Other students, like Devyn LaBella, told the paper that the parts offered to students in Franco's projects often "required nudity."
One student, Sarah Tither-Kaplan, gave the most detailed account of this alleged "abuse of power."
In 2015, she said she was offered the role of a prostitute in the film "The Long Home" and was asked to film an orgy scene. She alleges that, during the shoot, Franco removed plastic guards from the women's genitals and then simulated sex acts. She added that one girl who refused to take her shirt off in a scene was eventually sent home.
"I got it in my head pretty quickly that, OK, you don't say 'no' to this guy," Tither-Kaplan told the L.A. Times.
Another woman, Violet Paley, said she was an aspiring filmmaker when she met Franco in 2016. She said she and Franco had a mentor-mentee relationship that turned romantic. But one night, she alleged that she was in a car with Franco and she felt compelled to perform oral sex on him because "the power dynamic was really off."
On Twitter and in the L.A. Times article, Paley said Franco offered her an apology a few weeks ago.
A request for comment from Franco's attorney, Michael Plonsker, was not immediately returned to ABC News.
Plonsker referred the L.A. Times to comments the actor made on Jan. 9 on "The Late Show with Stephen Colbert." Plonsker also told the paper that specific allegations from Paley and others are "not accurate."
Franco spoke with Colbert Tuesday night about claims on social media, some of which were from women also interviewed by the L.A. Times, that he behaved inappropriately.
"I pride myself on taking responsibility for things I've done," he said, reiterating his position that the accounts were false.
Franco also appeared on "Late Night with Seth Meyers," on Wednesday, and once again said the claims on Twitter were "not accurate."
He has said that although he disputes the claims, he supports the idea that women and other groups should be able to speak out.
"One of the things that I've learned is that this is a conversation that obviously needs to be had," he told Meyers. "There are people, women and others who have not been a part of this conversation."
"There are stories that need to get out, there are people that need to be heard," Franco continued. "I have my own side of this story, but I believe in ... these people that have been underrepresented getting their stories out, enough that I will ... hold back things that I could say just because I believe in it that much. And if I have to take a knock because I'm not going to ... actively refute things, then I will."