"We Are the World" was recorded 30 years ago today in 1985.
The single was created and written by Michael Jackson and Lionel Richie and sold more than 20 million copies for charity. The album later won three Grammys and raised more than $60 million for work in Africa and the states.
What sticks in memory about "We Are the World" is the insane amount of celebrities that sang. The likes of Jackson, Richie, Stevie Wonder and Paul Simon all got together for a great cause.
According to Songfacts.com, here is a quicklist of some of the biggest names for "We Are the World." How many do you remember? There's a lot, it was a 7-minute single!
Solos
Lionel Richie
Stevie Wonder
Paul Simon
James Ingram
Michael Jackson
Diana Ross
Dionne Warwick
Willie Nelson
Al Jarreau
Bruce Springsteen
Kenny Logins
Steve Perry
Daryl Hall
Huey Lewis
Kim Carnes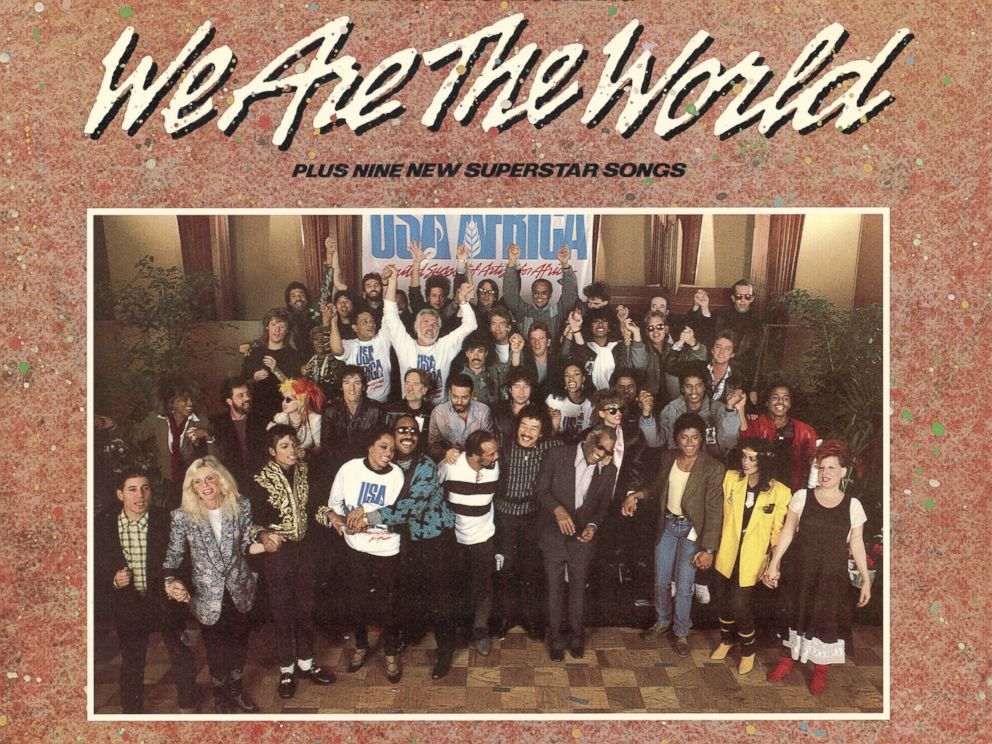 Chorus Singers (Notables) -- Don't forget about Dan Aykroyd and Bette Midler
Dan Aykroyd
Harry Belafonte
Lindsey Buckingham
Bob Geldof
Jackie Jackson
La Toya Jackson
Marlon Jackson
Randy Jackson
Tito Jackson
Waylon Jennings
Smokey Robinson
Bette Midler
Sheila E.