Two of the Year's Best Albums Were Just Released
Find out what you need to be listening to today.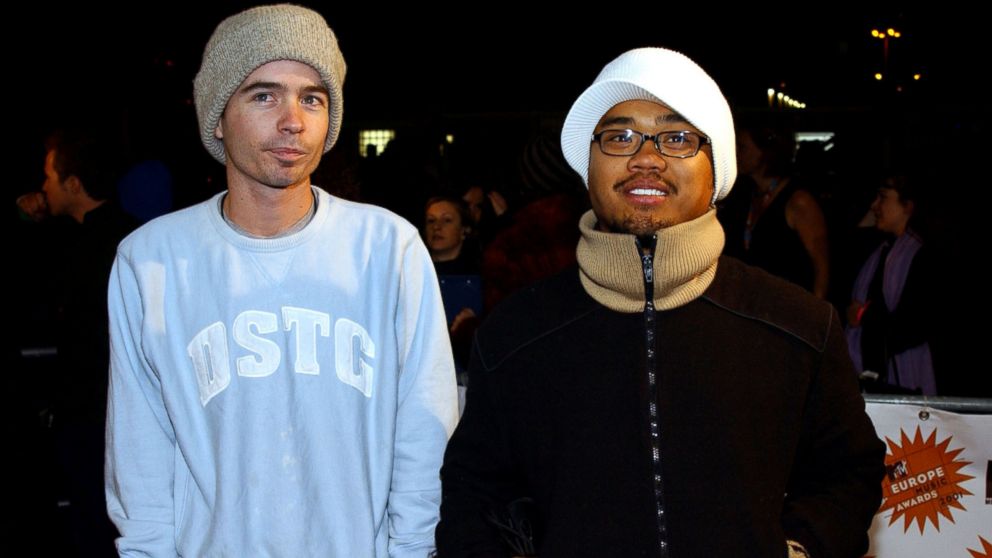 — -- intro: This week, sample-heavy Australian crew The Avalanches release their long-awaited sophomore album, sixteen years after their debut. Additionally, rapper ScHoolboy Q drops a new album, Kathleen Hanna's latest band The Julie Ruin make a return, Aphex Twin delivers a new EP, Moloko's Roisin Murphy has a new solo offering, hard-rock super-group Gone Is Gone debut and indie buzz-band Car Seat Headrest take control of the room.
SPOILER ALERT: Something happened this week that may never happen again. This week's bunch of reviews contains not one but two five-star offerings. Considering the last two years each only had two new five-star albums apiece, that is really saying something. This week's two newly-minted five-star records join Ray LaMontagne's "Ouroboros" which earned the rating back in March.
quicklist: 1title: The Avalanches' "Wildflower" ******text: "Wildflower" is only the Avalanches' second album, following the classic, "Since I Left You," which dropped in their Australian homeland back in 2000. Supposedly this album has been in the works for quite some time and the sample-clearance was one of the key reasons for delay. Given the fact that they are a sample-based group and this album showcases many small bits spliced together into a sonic concoction, I suppose such a delay wouldn't be a surprise .Consider the fact that the Biz Markie-assisted "The Noisy Eater" uses a strange sample of a children's choir singing the Beatles' "Come Together" as its hook or that part of "Frankie Sinatra" involves a rendition of "My Favorite Things."
This album is stunning and bizarre at the same time. It's a very different collection than "Since I Left You," but mostly because it has high-profile guest-spots. But mostly this is a mix of classic hip-hop, vintage movie-scores and disco-era funk. "Subways" for instance contains a Bee Gees sample.
This feels like a tour through the last 60 years of music and putting these grooves together must not have been a simple task. Anyone who thinks sampling still isn't an art needs to hear this album, ASAP. It's a dizzying, whirling set that constantly evolves throughout its progression. If you enjoyed the madcap hysteria of their "Since I Left You" standout, "Frontier Psychiatrist," this is just as wacky, if not a slightly more streamlined offering.
The Avalanches don't want to fit in anyone's box. This album more than lives up to the steep expectations. It's an experimental, casually bewildering collection that will leave you wanting more. Surely on vinyl this is one of the coolest sets around. One thing is for certain: By plundering the past for some obscure bits, The Avalanches have made something new that should please a wide variety of fans looking for something not easily describable. Every inch of this collection exudes a sense of playfully cartoonish giddiness and glee. Really you could make an argument that with "Wildflower," The Avalanches offer up both a woozy, more instrumentally-based descendant to sample-heavy landmarks like De La Soul's "3 Feet High And Rising" and the Beastie Boys' "Paul's Boutique," combined with a retro coolness reminiscent of Dimitri From Paris' "Sacrebleu!" This is an album that will equally liven a party and help you find some chilled peace once said party ends.
Focus Tracks:
"The Noisy Eater" (Featuring Biz Markie) Who doesn't love a track where the Biz raps about eating cereal while cartoon voices and children's choirs buzz around in the background? This is old-school hip-hop gold.
"Frankie Sinatra" (Featuring Danny Brown and Doom) This track has one of most disturbing videos I've seen in a while with people sipping a mysterious neon liquid, resulting in what could be construed to be a kind of zombie warfare. The track finds Danny Brown and Doom making a successful but unlikely hip-hop pairing, dropping verses over a vintage Wilmoth Houdini sample. It may not be everyone's cup of tea, but constructively speaking, it is quite impressive. (The digital version of the album contains a slightly extended version of the track as well as a bonus track.)
"Livin' Underwater (Is Somethin' Wild)" This song partly uses a sample from Paul and Linda McCartney's "Uncle Albert" from "Ram" to make something ethereal and dreamy.
media: 40531403
quicklist: 2title: ScHoolboy Q'S "Blank Face LP" ***1/2text: Like his friend Kendrick Lamar, ScHoolboy Q is out to capture a gritty earthiness on his records. His latest album, "Blank Face LP" mixes ominous street-tales with psychedelic edges and a sense of world-weary wisdom. Like 2014's "Oxymoron," this is a somewhat spellbinding set in some places with Q holding his own alongside guests like Kanye West, Jadakiss, E-40, The Dogg Pound, Miguel, Anderson .Paak and more.
If Q is trying to hit the same transcendent heights as Lamar's "To Pimp A Butterfly," he has the potential but he falls a little short this time around. Still, this record is packed with puzzling moments. Kanye's verse on "That Part" is flat out odd with him going off into a scream at the end of every line that seems like it is out of tune with the rest of his vocal cadence. When Kanye says, "Wifey gonna kill me / She's the female O.J.," there is an unsettling tinge when you consider Kim Kardashian's father Robert was a close Simpson associate.
There's an ominousness throughout the set that even permeates a jazzy groove like "Kno Ya Wrong." Still Q's greatest asset may be his ability to switch up his flow and sound like several different people from song-to-song. Still even though this set has its rocky points, it is still a continuously interesting ride and like his guest on "Ride Out," Vince Staples, Q is a newer hip-hop voice who obviously respects hip-hop's old guard. Sure, the Candice Pillay-assisted track "WHateva You Want" is a dance-floor-ready club jam, but Q's multi-faceted intentions serve as a strength. "Blank Face LP" is a tense, occasionally harsh and warped album, but it still continues to show promise. This isn't ScHoolboy Q's classic but that will arrive eventually.
Focus Tracks:
"Groovy Tony / Eddie Kane" (Featuring Jadakiss) This album isn't for the easily-offended and this gritty, graphic song about drug deals, violence and survival is one of the reasons why, but it has some strong momentum. It also one of the sources for the album's title. The beat is also quite woozy and trippy.
"Black Thoughts" This spacey groove serves as a kind of origin story for Q while an electric-piano sample bounces across your eardrums.
"Know Ya Wrong" (Featuring Lance Skiiiwalker) This jazzy groove has one of the best and smoothest beats on the record, even as Q drops a verse that purposely goes on and off the rails.
media: 40531457
quicklist: 3title: The Julie Ruin's "Hit Reset" ****text: It is really strange that "Oh Come On," the standout single from The Julie Ruin's 2013 album "Run Fast" is used in a current Advil commercial that originally premiered during the Super Bowl. But that placement is perhaps an indication of Kathleen Hanna's cultural impact. In the nineties Hanna led Bikini Kill and was one of the titans of the "RIOT GRRRL" movement. She is a feminist punk icon of unmeasurable proportions. She was also a friend of Kurt Cobain's and inspired the name of "Smells Like Teen Spirit" and is married to Ad-Rock of the Beastie Boys. There's a 2013 documentary about her called "The Punk Singer."
The first Julie Ruin album was a lo-fi solo experiment of Hanna's in the late nineties. "Run Fast" rebooted the name with a proper band joining her including her Bikini Kill bandmate Kathi Wilcox. The Julie Ruin find a happy medium between the raw punk of Bikini Kill and the dance-pop that Hanna explored with her act Le Tigre.
"Hit Reset" is a slightly better and slightly more confident album than its predecessor. It's also more melodic. "I Decide" and "Rather Not" are instantly affecting and memorable while "Planet You" is synth-rock gold. By Hanna's standards this is pretty pop-y collection with strong moments like "Let Me Go" and the bouncy "Hello Trust No One." To some this will still be an acquired taste. She really lets loose on the madcap, wailing "Be Nice," but that visceral quality has always been one of her hallmarks.
"Hit Reset" shows Kathleen Hanna and The Julie Ruin getting increasingly more comfortable as a band. While "Run Fast" was more of a mood record, this is a record with hooks. Kathleen Hanna's icon continues to rightfully rise.
Focus Tracks:"I Decide" This is a moody, tense throwback to the grunge era with some slightly garage-rock and paisley-inspired bits. In other words, it is a homerun and actually a better first single than "Oh Come On" was on "Run Fast.""Let Me Go" This song sounds downright giddy with its incredible organ line. It sounds like a happy bit of pop rock which is nice turn for Hanna. Is the guitar-rise purposely paying tribute to Bowie's "Heroes?" Possibly. "Rather Not" Like "Let Me Go," this is rather bright. It also has a fantastic retro-sixties "girl-group" kind of energy, media: 40531348
quicklist: 4title: Aphex Twin's "Cheetah EP" ***1/2text: It is safe to say that considering the "Cheetah EP" is Richard D. James' third Aphex Twin release since his comeback release "Syro" in 2014 that he might be here to stay. To say that "Cheetah" is an odd release might be an understatement, but then again, anyone not expecting something unusual from James has probably never listened to Aphex Twin before. This is a collection of low-key synth numbers with titles that in typical James fashion look more like semi-randomly keyed file names. The middle of the seven track set finds "CHEETA1b ms800" and "CHEETA2 ms800," two tracks that clock in together at a massive one-minute and four-seconds. Each of these tracks sounds like the music behind a logo for a state-of-the-art independent film company. Elsewhere, you get more single and dance-ready fare on standouts like "CHEETAHT2 [Ld spectrum]" and "CIRKLON3 [ ????????? mix ]" which make the most of some spacey synth-work.
Really this collection sounds like James' answer to Harold Faltermeyer's scores of "Beverly Hills Cop" and "Fletch" from the eighties. It provides an interesting, semi-ambient bend with a twist only James could effectively pull off. The rickety beat and bass of "CIRKLON 1" have a jungle-like quality even if they sound like the work of a dated synth.
If you are in the mood to embrace it, this collection has its own unique, funky appeal. As Aphex Twin releases go, this actually may be downright commercial-sounding when compared to some of his earlier work.
"Cheetah" may be brief, but it definitely sets a defining and consistent mood.
Focus Tracks:
CIRKLON3 [ ????????? mix ] This eight-minute groove is full of dreamy synth-textures and showcases many of this collection's best qualities quite effectively.
CHEETAHT2 [Ld spectrum) There is something admittedly workman-like about this trudging, mid-tempo techno piece but it makes the most out of ominous synthesizers and ghostly rhythmic elements.
media:40531875
quicklist: 5title: Roisin Murphy's "Take Her Up To Monto" ***1/2text: Former Moloko singer Roisin Murphy quickly follows up last year's excellent "Hairless Toys" with "Take Her Up To Monto." The set has her signature sound, as she takes her distinctively soulful voice and wraps it around electro-grooves with unusual edges. "Thoughts Wanted" is almost classical in its semi-symphonic approach while the sensuous (and anatomical) ode "Pretty Gardens" hints at a jazzy, electronic cabaret vibe.
Murphy always sounds distinctive. No one else quite shares her style although one could argue that her grooves lie somewhere between the likes of Lady Gaga and Goldfrapp. "Lip Service" is a dose of kitsch-driven lounge music while "Whatever" is a bit of druggy torch-song. This album only hints at the club-ready heights of its predecessor. It is more like a quieter sequel with artier intentions. Still it shows Murphy is worthy of a much wider audience.
There's intense sophistication to her musical approach. "Romantic Comedy," for instance pounds away as an authoritative, semi-trip-hop-flavored jam but the song has the melodic mechanics of a dense jazz number. In other words maybe Murphy isn't a bigger star here because her version of a "club-banger" is way too complex and nuanced for the current factory-like nature of American pop radio. Nevertheless, she is working from a similar palate and should be getting more attention.
Focus Tracks:
"Romantic Comedy" This track grabs your by the ears instantly and it also sounds painstakingly crafted as it takes some unusual turns.
"Pretty Gardens" There is no doubt that this is an off-kilter bit of slightly erotic electro jazz with some cleverly dissonant edges. Murphy takes some skillful vocal turns that might have tripped up a lesser singer.
"Lip Service" In comparison to some of the rest of the set, this light and satisfying tune is downright accessible pop.
media: 40531221
quicklist: 6title: Gone Is Gone's "Gone Is Gone" ****text: Gone Is Gone is a hard-rock super-group featuring members of Mastodon, Queens Of The Stone Age and At The Drive-In. Their self-titled debut is a brief thirty-one minutes but it sounds exactly the way that band combination would imply. This is hard-edged, pummeling rock with plenty of fuzz-drenched grooves and melodic edges. This doesn't feel like a one-off lark. This feels like a full-fledged band and the gently atmospheric textures of a standout like "Starlight" proves that the band isn't afraid to occasionally bask in more delicate areas as well. In fact that song's bridge hints at some textural influence from The Cure's "Disintegration." Of course each of the members' original source bands aren't known for sticking to one continuous style, with Troy Sanders' Mastodon leading the pack and always exceeding expectations.
"Stolen From Me" has a melodic drive with a tenderness that falls on the good (and not cloying) side of emo while "Character" is a brief spoken-word pieced backed by some ambient musical fortitude. "One Divided" combines an apocalyptic pounding rhythm with a sing-a-long chorus and off-kilter rhythmic shifts. This is a truly dense collection and it makes a supremely lasting impression. Gone Is Gone is hopefully not a limited side project. One can imagine them using this album as a springboard leading to future releases. Fans of bands like Deftones and Failure may also find this to be a compelling listen.
Focus Tracks:"Starlight" For the reasons listed above, this was a very wise choice for the set's lead single.
"One Divided" Much darker than "Starlight," this sounds almost like a more metallic answer to Interpol's "Turn On The Bright Lights."
"Stolen From Me" There's a pensive energy to these tracks that you don't usually find in bands of this sonic heft and that is even true through this track's tempo-shifts.
media: 40531819
quicklist: 7title: Car Seat Headrest's "Teens Of Denial" *****text: Car Seat Headrest's Will Toledo is apparently monumentally prolific. Between 2010 and 2014 he dropped eleven albums onto Bandcamp. "Teens Of Denial" is in turn really his 13th Car Seat Headrest release in just six years. It is the follow-up to last year's "Teens Of Style."
This album comes with a back-story. It was released digitally in May and came out on CD and vinyl last Friday. The reason for the release-date disconnect is that the song "Not What I Needed" originally morphed and blended with the Cars' "Just What I Needed." Matador apparently thought they had an agreement in place with Ric Ocasek and pressed the vinyl only to have Ocasek eventually say no to the inclusion of elements of the Cars' song. A whole shipment of vinyl had to be destroyed.
The thing is, this album is a modern indie-rock classic. Toledo is a voice that should be watched for greatness ahead, coming off like a lost descendant of both Ray Davies and Stephen Malkmus. He really spins a strong lyrical web, too. "Vincent" and "Drunk Drivers/Killer Whales" both artfully discuss alcoholism and depression in a gripping way while the hard-rocker "Destroyed By Hippie Powers" combines a nineties-style crunch with some excellent cowbell action. At just 23, Toledo who is now backed by a full band has the confidence of a seasoned veteran. This is an album people should still be discovering twenty and thirty years down the road. It is a cerebral rock saga which also comes off as a great deal of fun. This is not only a front-runner for the best rock album of the year so far, it is also undeniably a future classic.
Focus Tracks:
"Vincent" Named for Van Gogh, this is seven-minutes and forty-five seconds of rock perfection. The song's video is a difficult watch and is quite abbreviated, losing most of the song's building intro, but even in its shorter, single version the song packs a large punch.
"Connect The Dots (The Saga Of Frank Sinatra)" Weirdly this is the second mention of Sinatra in a song-title this week but unlike the Avalanches' "Frankie Sinatra," this is a six-minute, tempo-shifting, melodic fuzz-rocker.
"Not What I Needed" After the Ocasek incident, Toledo went back into the song and supposedly changed it. One guesses he added the song's closing portion that includes a backwards portion and some arty-spoken bits. In any case, while you can hear easily where the "Just What I Needed" portion would have suited the song, it is probably a stronger track in its current form.
Next Week: New music from Snoop Dogg, Steven Tyler and more.
Missed last week's? Get the latest from Blink-182, Maxwell, Bat for Lashes and more.
media: 40531577