Before Paris and Nicky, before the Kardashian clan, three sisters wrote the book on how to turn socialite status into legitimate stardom (sans sex tape):
They married a motley crew of men, they hammed it up on game shows, they slapped cops. Had they had their heydey in the age of TMZ, they would have attracted a bigger pack of paparazzi than Lindsay Lohan.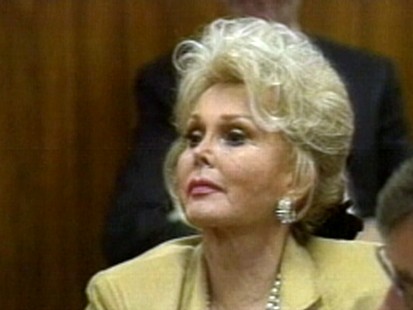 With Zsa Zsa out of a Los Angeles hospital and at her Bel Air, California home, where her publicist said she wants to spend her final days, the sun may be setting on the last living member of the Hungarian-American trio. But the legacy they established continues to burn brightly: without the Gabors, well-born beauties wouldn't enjoy the 15-plus minutes of fame they do today.
Below, five rules the Gabors wrote on how to parlay prettiness into permanent star-status.
1. Get Married, a Lot
Think today's stars fall in and out of love with abandon? They're pratically convent-worthy compared to Zsa Zsa. She's been married a mind-boggling nine times -- seven of those ended in divorce, one was annulled. Many of them, like her current husband, Prince Frederic von Anhalt, and hubby No. 2, Hilton hotels founder Conrad Hilton (she really was destined to inspire his great granddaughters), came from money. Gabor once famously quipped, "I want a man who is kind and understanding. Is that too much to ask of a millionaire?"