Model and actress Emma Heming is speaking out about the importance of self-care and the struggles she's faced trying to take on too much while caring for her family, including husband Bruce Willis, who was diagnosed with aphasia earlier this year.
"I struggle with making the time for self-care every day," Heming, 43, told The Bump on Thursday. "I put my family's needs above my own, which I found does not make me any kind of hero."
"[The] amount of care for everyone else within my household had taken a toll on my mental health and overall health, and it served no one in my family," she added.
In addition to being confronted with Willis' recent aphasia diagnosis, Heming is also raising the two daughters she shares with the 67-year-old "Die Hard" actor, 10-year-old Mabel and 8-year-old Evelyn, whom she said "bring so much love, laughter and life" into her world.
"Someone told me not long ago that when you over-care for someone, you end up under-caring for yourself," she said. "That stopped me in my tracks and really resonated with me."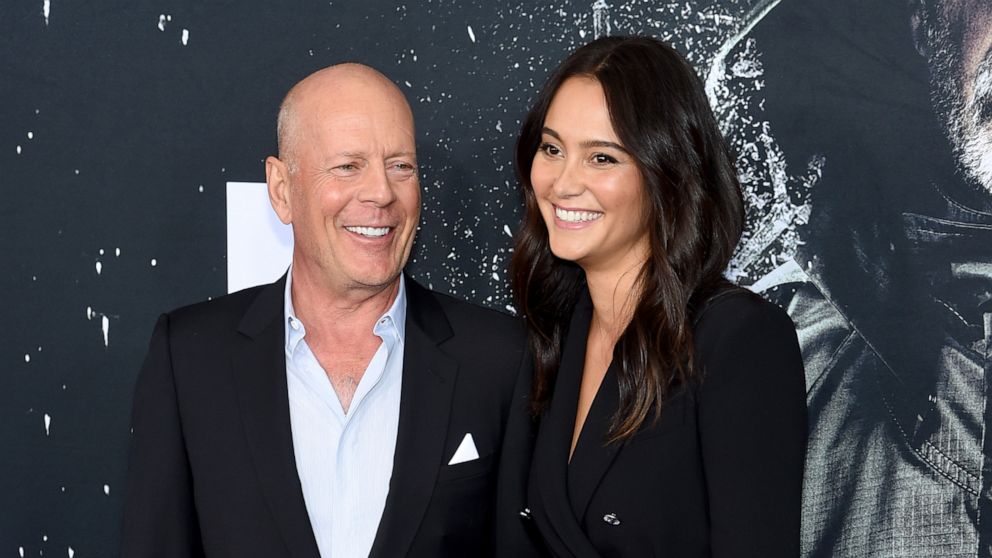 Heming said she now focuses on fulfilling her "baseline" needs, calling exercise "a must" for her.
"It's a time I can disconnect and can do something that I know makes me feel good overall," she said. "I think it's important to find that one thing that makes you feel good and build from there."
Heming added that her family's goal has "always been about making memories," and that is especially true these days.
"We just love spending time with each other and we know that time is precious, and I don't take that for granted," she said.
Heming and Willis' ex-wife Demi Moore, along with his adult daughters Rumer, 33; Scout, 30; and Tallulah, 28, said in a statement on Instagram in March that Willis was stepping away from acting to deal with the degenerative neurological condition.
"To Bruce's amazing supporters, as a family we wanted to share that our beloved Bruce has been experiencing some health issues and has recently been diagnosed with aphasia, which is impacting his cognitive abilities," the statement read. "As a result of this and with much consideration Bruce is stepping away from the career that has meant so much to him."
"This is a really challenging time for our family and we are so appreciative of your continued love, compassion and support," they added.
According to the National Institute on Deafness and Other Communication Disorders, a member of the U.S. National Institutes of Health, aphasia is a disorder resulting from damage to the brain that may cause issues with speech, reading, and writing. According to the institute, aphasia is most often caused by a stroke, but may also be caused by a severe head injury, brain tumors, infections, or "progressive neurological disorders, such as Alzheimer's disease."